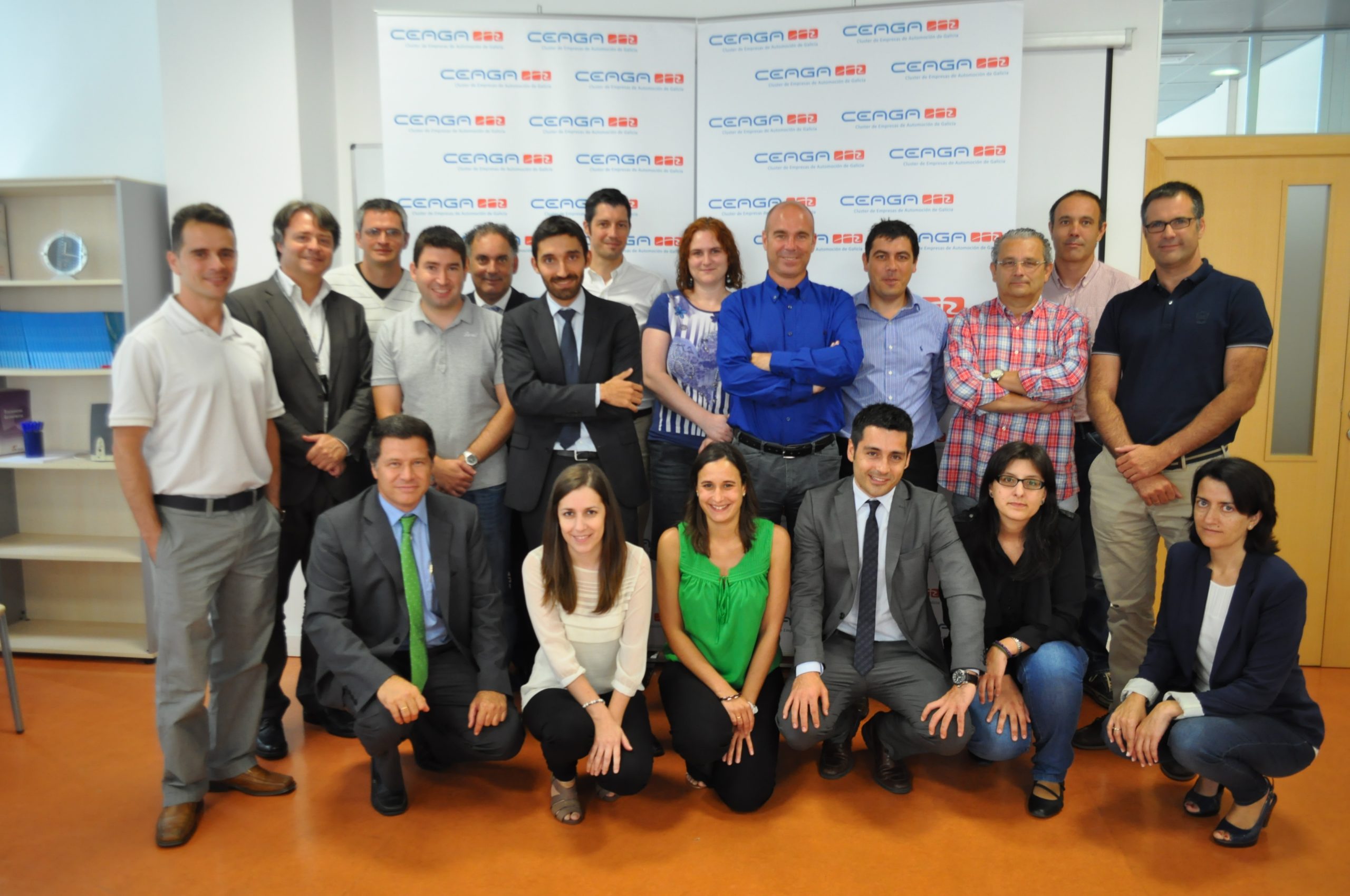 16 July 2013
Last Monday July 15th, CEAGA organized at its headquarters the closing ceremony of the Lean Plan to Support SMEs on its first edition, initiative where leading firms in this philosophy back the changing process of small and medium companies requiring this help.
In this first edition, which ended with good results, a pilot group of five SMEs (Cablerías Auto, Carrocerías Dafer, Inplasor Galicia, Vasco Gallega Logística and Valver) was created, which was supported by advanced companies in Lean: Componentes de Vehículos de Galicia, CEAGA/Faurecia, Faurecia Automotive, Denso Sistemas Térmicos and PSA Peugeot Citroën.
The aim of this project is take advantage of the experience and knowledge of large enterprises at the Cluster, to help SMEs to adopt Lean Manufacturing as their working model. The important thing is to provide small and medium enterprises with the tools and routines to ensure long-term sustainability of the improvements achieved.
Main objectives at this first edition focused on extending the Lean culture and improvement action plans to the SME´s at the Sector, as well as promoting the cooperation for improvement.
Thanks to the good results achieved, a new edition of this initiative is planned to start next September-October so a new group of companies at the sector may exchange experiences in Lean Manufacturing.