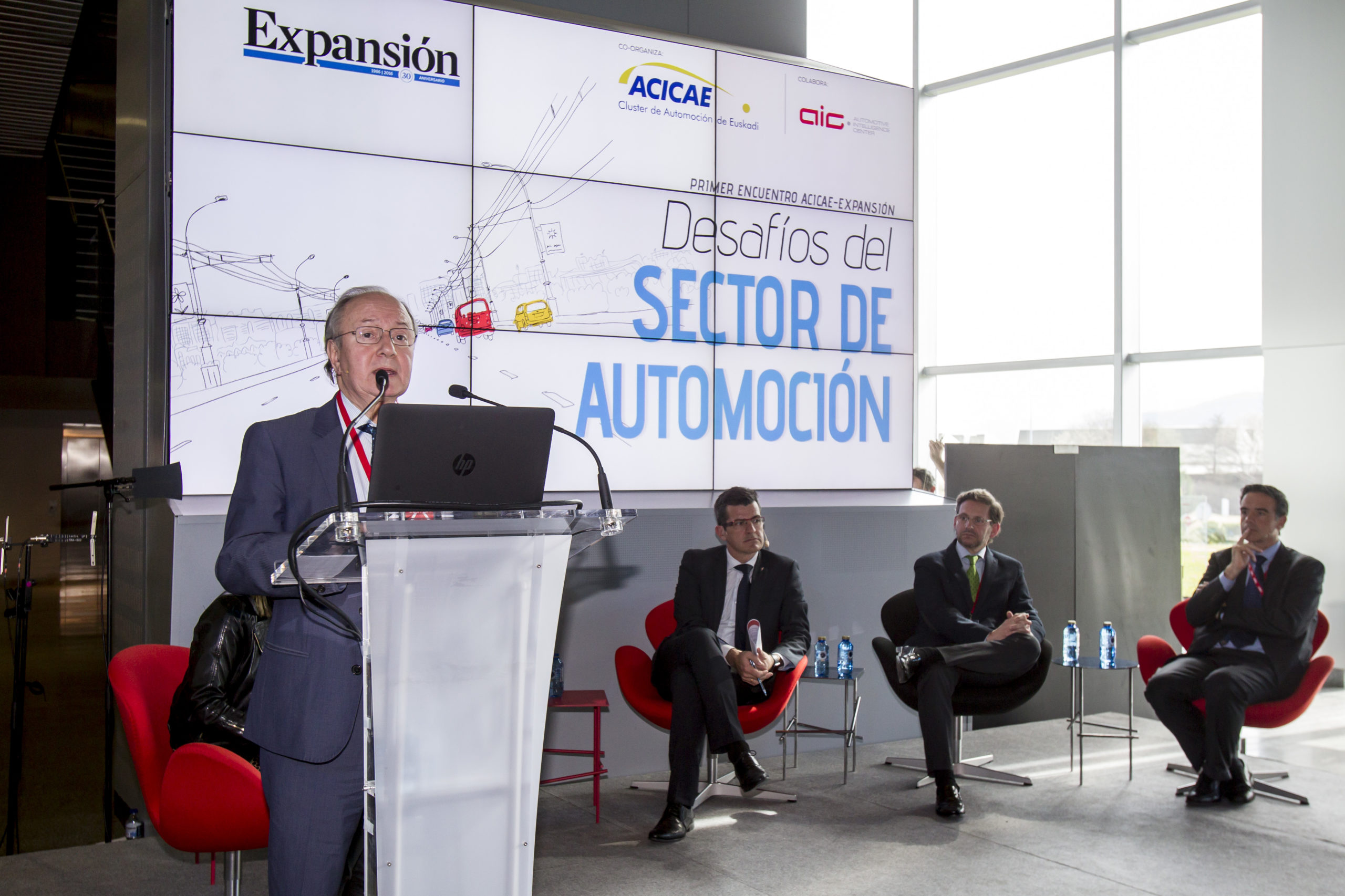 26 February 2016
Spanish automotive clusters, grouped in the ACREA alliance, met on February 24 in Bilbao, to participate in the first meeting ACICAE-Expansion on "Challenges for the Automotive Sector".
This initiative involved numerous agents and professionals in the automotive industry, who discussed about raw materials, autonomous vehicle, expectations of growth, new investment and the role of agents, among other topics of interest.
Several car manufacturers, as Ford, Mercedes Benz, PSA Peugeot Citroën or Seat, presented their views on the current scene. They also made presentations component companies such as Cie Automotive or Antolín Group and also reflected on the role of agents, through ANFAC, CEAGA, ACICAE and the University of Deusto.
In the framework of this meeting, the CEAGA President, José Luciano Martinez Covelo, explained in his presentation the cooperative model that characterizes the Galician Automotive Sector, which focuses on two pillars: the design of a strategic plan, making the vision is shared, through a participatory process with all companies and convert after plans and programs in high-impact projects, according to metrics of the European Commission.
Nationally, on this conference materialized the importance of reaching the figure of three million vehicles manufactured in Spain and for that it talked about the importance of betting on the talent, social dialogue, improve the competitiveness and innovation.
ACREA was founded on November 19th, 2009 in Madrid, with the aim of agreeing a common voice to represent the clusters and defend their interests before national and European institutions, and to promote coordination and reporting tasks that contribute to greater and better collaboration between the clusters to optimize resources.