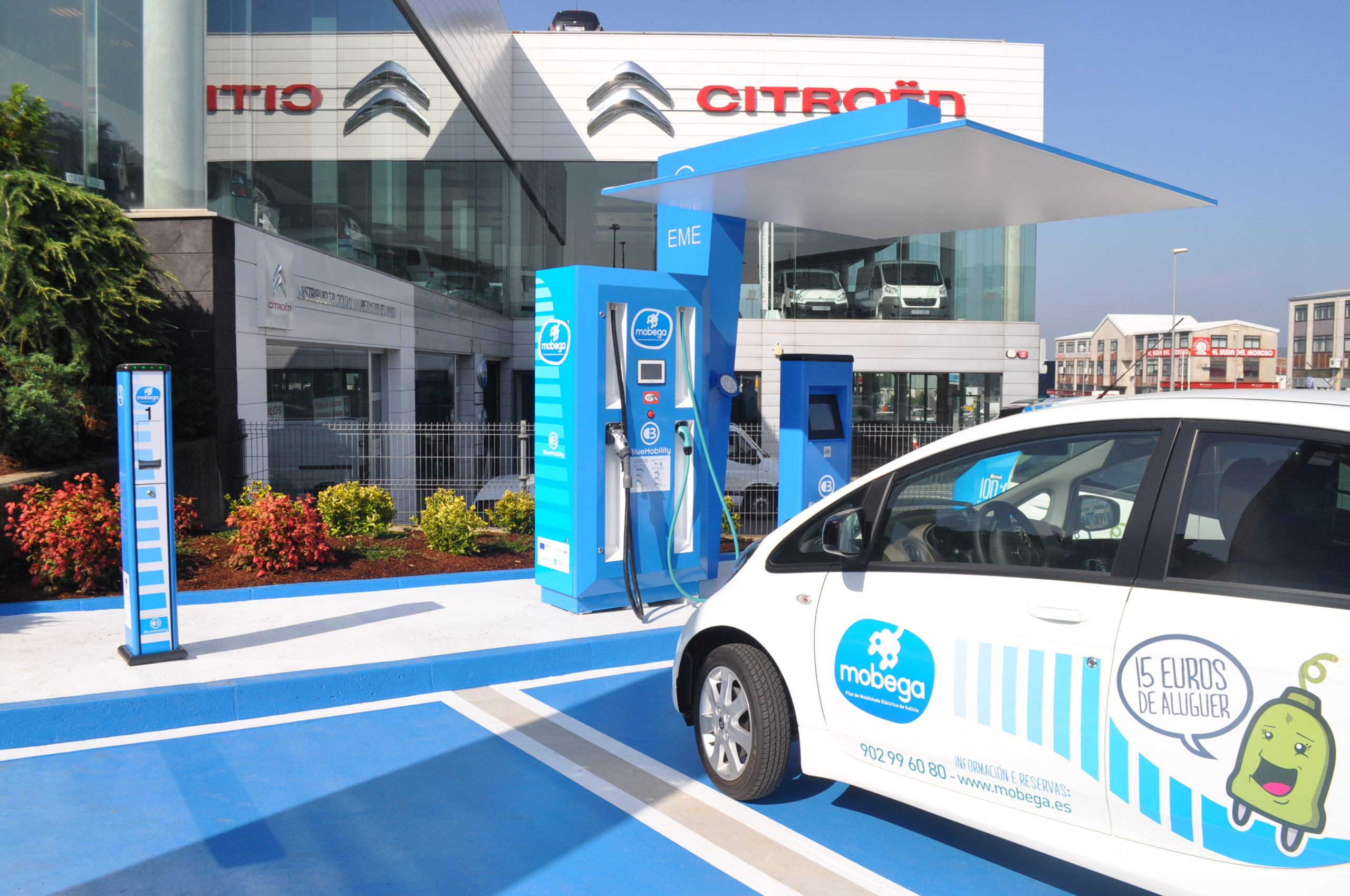 5 September 2012
Galician Electromobilty Plan, (MOBEGA Plan), managed by CEAGA and Galician Government, allows users, by renting vehicles, to know and become familiar with the use of electric cars for 15 euros per day. This Plan will be running still until the 31st of December 2012.
During these months, the 28 electric cars, situated in different stations in Santiago, Vigo, A Coruña, Ourense, Lugo and Pontevedra, have covered more than 130.000 kilometers. The city with most electric cars rented is Vigo, with a total of 33.718 km.
According to surveys carried out, users of this electromobility Plan value the experience of driving an electric vehicle´s between 7 and 10. Among the main advantages of this type of cars, the possibility to recharge them at home is the most commonly highlighted, while the limited autonomy – 150 kilometers – is the only disadvantage mentioned.
This initiative seeksaims to place our region at the top of new automotive technologies and sustainable mobility. In fact, Galicia is leader in electromobility since it is the region of Spain with more fast recharging points (9), (in 25 minutes –100% of the battery).
Besides this type of fast recharging points, Galicia has 202 standard charging points, where it takes between 6 to 8 hours to complete the load. In total,211 recharging points facilitate the use of electromobility in the community.
To make a reservation and try one of these vehicles you can visit the website www.mobega.es or call 902 99 60 80.
If you wish more information do not hesitate to contact us:
Borja Dapena
borja.dapena@ceaga.com
Tel. 986 213 790