Plastic Omnium Auto Inergy Spain, S.A.
Turnover




Employees




PDF File
Download file

Company description
Plastic Omnium Auto Inergy Spain is a Tier 1 supplier and a world leader in the production of fuel systems and emission control systems. Their mission is to develop and deliver all the functions of the combustion system from the filler cap to the engine. Inery supplies innovative integrated plastic systems which store, transport, deliver and regulate energy and fluids in the vehicle.
The Inergy Group has 4 production plants in Spain: 2 are in Galicia – 1 in Arévalo and 1 in Villaverde. In Gondomar they have a centre which focuses on the blown extrusion processes and a metalworking centre which carries out stamping and welding processes.
Products and services
Module or function
Filler pipe

Front End

Tanks
The main activity of Plastic Omnium Auto Inergy Spain is the production of fuel circuits for the automotive industry; they also manufacture stamped metal components and aluminium thermal screens.
Using their experience in the design of fuel systems, the Inergy R&D team has developed innovative solutions to complement the current offer on the market. These include CLINFILL (capless) and INBAFFLE (noise reduction), the INSEAL filling system and the INROV advanced valve. These innovations help increase passenger safety and comfort while improving system performance and compliance with the most stringent environmental regulations.
Processes and technologies
Joining processes

Metal shaping

Plastic shaping
In their Galician plants, this company has, among others: Single-layer and multi-layer blown extruding machines, fluoridation processes, welding machines, equipment lines, stamping presses of various tonnages, welding robots for metal components.
The technology behind the fuel system based on the blown process offers the perfect balance between safety, weight and cost for automotive fuel systems. There are many advantages to using plastic materials for the manufacture of fuel systems including: lighter weight, tank durability and compatibility with bio-fuels, design freedom allowing volume economisation, reduced noise, low permeability, impact resistance, sustainability for hybrid power trains and cost effectiveness.
Main customers
Stellantis, Daimler, Renault, General Motors, Nissan, other companies belonging to the Inergy Group, etc.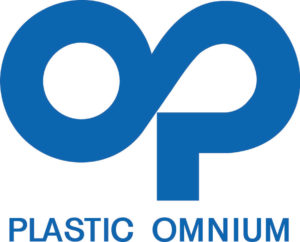 Contact
Address and phone
Carretera Vigo - Vincios, km. 8'3 nº 16
36316 Gondomar
Phone: 986 467 000
Fax: 986 467 888
Return to the catalog