Gestora Comercial Internacional, S.L.U. (Gecoinsa)
Turnover




Employees




PDF File
Download file

Company description
Gecoinsa offers packaging solutions and integral logistics adapted to the requirements of the automotive industry. With a business culture focused on excellence in service, quality and technological innovation, they apply models aimed at continuous improvement, process efficiency and working methodology. Being ISO 9001, ISO 14001 and ISO/TS 16949 certified, Gecoinsa has production centres in Vigo, Madrid and Tangier, all of them with lines for packaging manufacture, conditioning of replacement parts and integral logistics. Gecoinsa: more than 30 years engaged with our customers´ objectives.
Products and services
Auxiliary services
Diverse

Industrial supplies

Logistics and transport
Design and manufacture of packaging. Starting with 3D modelling, they develop product specific packaging which effectively protects the contents, with assembly cost and space savings. Modules CKD and replicas of life-series containers, palletized cardboard boxes (CDC PSA, Renault, Nissan, Ford), wooden crates, carton packaging, pallets and pallet components, corrosion inhibitors, desiccants, plastic bags and other packaging consumables.
- Integrated Just In Time Logistics.
- Reverse logistics, management of warranted parts.
- Conditioning, packaging and pre-assembly of automotive components (spares, production series, CKDs, DKDs and SKDs).
- Quality assistance service: recovery, classification and repairs, resident technician.
- Supply of labels, nails, hand tools, plastic bags, boards, etc.

Processes and technologies
Joining processes

Surface treatments and finishes

Wood processing
Gecoinsa´s Vigo site has 5,000 m2 of built premises, 3,500 m2 for production and 1,500 m2 for warehousing. Their principle processes and means of production are: wood cutting line, automated wooden box manufacture line, CNC machinery for routing wood, HT thermal treatment chamber, packaging assembly posts, stapled assembly of packaging components and spare part conditioning posts.
Main customers
Stellantis, Renault, Nissan, Plastic Omnium, Faurecia, Gestamp, Grupo Antolín, TRW Dalphimetal, GKN Driveline, Mann+Hummel, Denso, Visteon, Viza, Benteler, Inergy, Trety, Copo, CIE, SMP Ibérica, etc.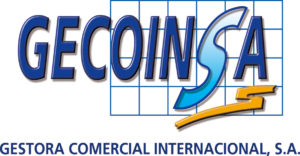 Contact
Address and phone
Crta. Redondela-Peinador nº 91 Vilar de Infesta
36815 Redondela
Phone: 986 486 804
Fax: 986 486 822
Web / Email

www.gecoinsa.es

i.rodriguez@gecoinsa.es
Return to the catalog