Denso Sistemas Térmicos España, S.A.
Turnover




Employees




PDF File
Download file

Company description
Denso´s aim with their project in Galicia is to set up a production facility for vehicle climate control and engine cooler modules for the major car makers in Spain.
Products and services
Module or function
- HVAC: controls not just the cabin temperature but also regulates air flow, humidity and purification. The HVACs made by Denso are characterized by their highly efficient heat exchange, lightness, reliability and compactness.
- ECM (Engine Cooling Module): Integrates various elements including the radiator, the A/C condensor, intercooler (CAC) and electric fan (ELV) Denso ECMs provide a high ratio of thermal efficiency by unit of exchange surface area and are a benchmark in terms of increased performance and, in turn, reduced weight.
- A/C Compressor: The compressors marketed by Denso Sistemas Térmicos de España are of the clutchless swashplate type and have a system to limit force in the pulley shaft, which acts as a mechanical fuse in case of blockage or overload. This avoids any damage to the vehicle´s engine in case of any internal breakdown. The mechanical performance and its reduced weight are its major characteristics.
- HVAC Controller: component which houses the elements which make up the interface between the user and the vehicle HVAC system. Manual and electronic versions are available, some of which incorporate an LCD information screen. It is also a decorative interior part of the cabin and needs to be in keeping with the aesthetic design stipulated by the car maker.

Processes and technologies
INJECTION AREA: Plastic component injection line with 1300/900 t presses (Innovation: SMED system for rapid changing of moulds in under 1 minute); Plastic component injection line with 400/260/220/200 presses; Aesthetic plastic component injection line (HVAC Controller front) in 200/110 Tri t. presses.
HVAC Assembly Area: Lines for B78 + B9 automatic + B9 electric; for S4400 and S4530; for B9 manual; for M3M4 and for Renault X87/X98.In the M3/M4 models, the following process innovations have been incorporated: automated management system track HVACs movements along the line + checking bank based on machine vision.

Main customers
Stellantis, Opel, Renault, Mercedes Benz.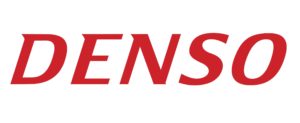 Contact
Address and phone
Parque Tecnológico y Logístico de Vigo - Calle 1 – Parcela 7
36312 Vigo
Phone: 986 247 222
Fax: 986 247 223
Web / Email

www.denso.com/es/es/

olga.nunez@denso-ts.it
Return to the catalog