Turnover




Employees




PDF File
Download file

Company description
CIE Galfor is a company belonging to the CIE Automotive multinational Group. This plant is specialized in the manufacture of forged steel parts for the automotive sector. It was first established in 1966 as Barreiros Orense, S.A. and in 1980 it changed its name to Forjas de Galicia. In 1998 it became part of the GSB Group with the name GSB Galfor S.A. In 2002, the merger of the GSB and Corporación Industrial Egaña Groups, resulted in the creation of the CIE Automotive Group.
CIE Galfor has just one production plant located at the San Cibrao das Viñas Industrial Park, in Ourense. They have a total surface of 66,200 m2, of which 25,000 m2 are built-up. Their mission is to be leaders in their market – the manufacture of forged steel parts – certifying the highest standards of quality.
Products and services
Module or function
Engine

Ground contact system

Transmission
The company is involved in the forging and machining of steel parts for the automotive industry, mainly producing crankshafts, front axles, axle shafts, suspension elements, spindles and hubs. In terms of product innovation, CIE Galfor - with the assistance of the R&D & innovation department - is currently researching the use of alternative materials with improved characteristics.
Processes and technologies
Metal shaping

Surface treatments and finishes
CIE Galfor has the following processes: hot steel forging through stamping, electro-upsetting and extrusion, including thermal treatments, finishing and machining.
Additionally, it has the following means of production, conceived as one-piece-flow:
- 5 fully automatic vertical presses lines (4,000 - 6,300t) for the specific manufacture of crankshafts.
- 3 counterblow hammers (200-320 kJ) mainly used for the forging of truck axles.
- 2 hydraulic presses (630 - 650t) for the manufacture of spindles and hubs, one of them automated.
- 4 electro-upsetters in line with friction press, for the manufacture of driveshafts (automatic handling and monitoring).
- It also has a fully equipped lab with all the machinery required for quality control: 3-dimensional machines, 3D scanner, durometers, metallographic microscope, magnaflux and ultrasounds, among others.
With regards to process innovation we can stand out: the continuous development of applications for high speed milling machining programmes; the development of a complex closed volume forging system to minimize scrap; researching on steel and treatments to increase tool life.
Main customers
Audi - VW, Renault, Daimler, GM, Opel, BMW, Jaguar, Ford, Fiat, Hyundai-KIA, DAF, Dana, Iveco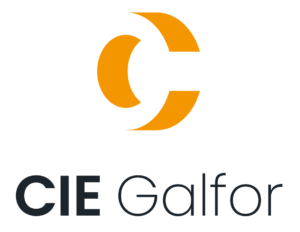 Contact
Address and phone
Pol. Ind San Cibrao de Viñas - Calle 2 – Parcela 11
32901 Ourense
Phone: 988 011 000
Fax: 988 011 010
Web / Email

www.cieautomotive.com

ciegalfor@cieautomotive.com
Return to the catalog