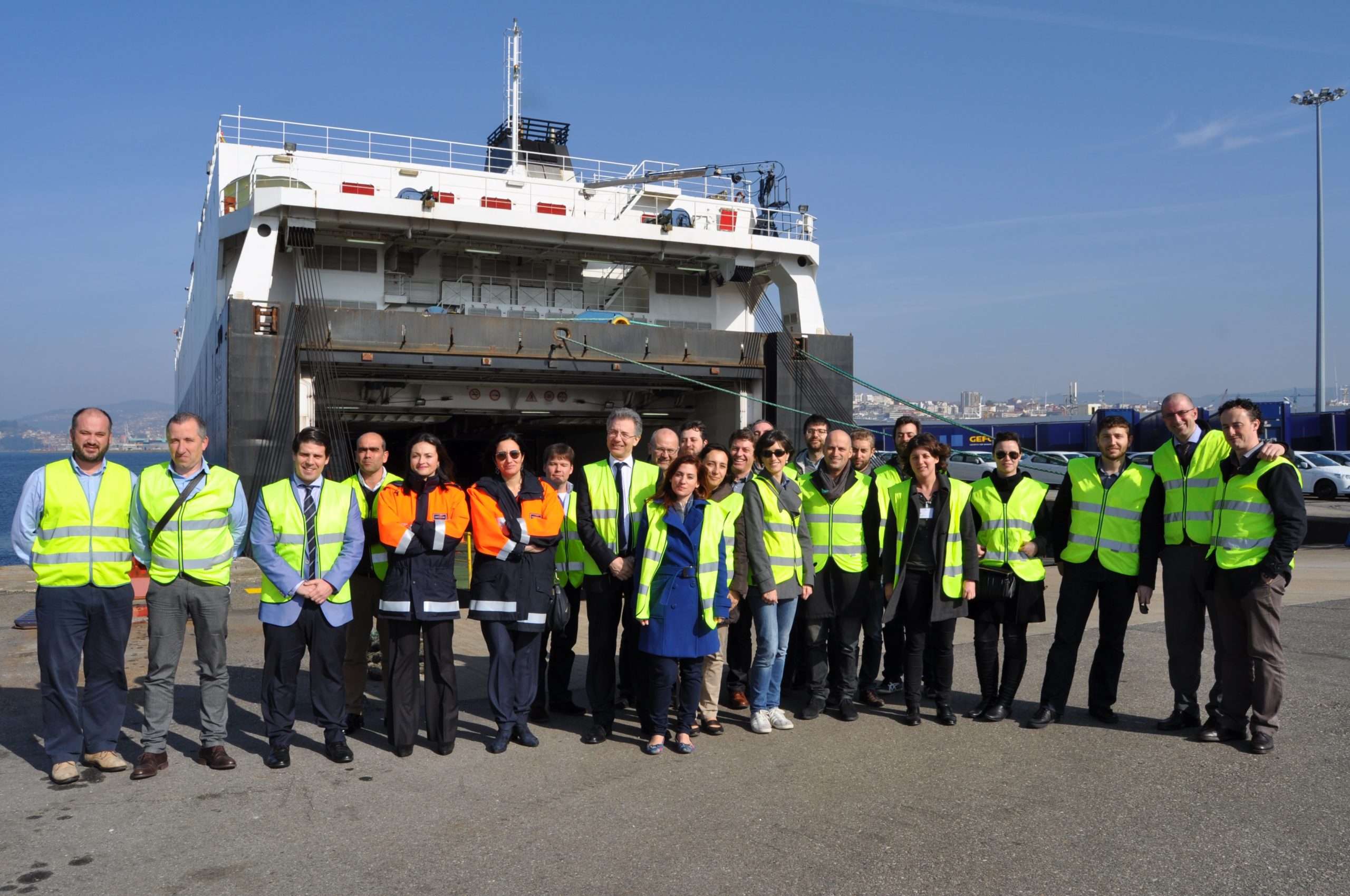 16 March 2015
A new meeting of the European project Co-Gistics took place in Vigo last March from 10th to 12th, which has the objective to decrease the fuel consumption and CO2 emissions and improve the logistic efficiency through the use of new technologies.
This initiative, founded by CIP Programme of European Commission, is headed in Vigo by CEAGA and Automotive Technology Centre of Galicia (CTAG) in collaboration with 30 public and private entities in Europe.
The meeting also included a visit to the facilities of the Vigo Port, covering different terminals, especially the automotive terminal, checking in situ the numerous operations of cargo. The introduction of the visit was made by: Beatriz Colunga, Director of the Port Authority of Vigo; Dolores Rois, Commercial Manager; and Ana Ulloa, Port Operations Manager.
In this meeting highlighted that Vigo is one of the most advanced cities in Europe in terms of intelligent transport, having also formed strong partnerships with European companies and organizations.
Piloting in 7 of Europe's leading logistics centres (one of them in Vigo), Co-Gistics services will help make operation of goods, trucks, roads, ports, airports and rail terminals more sustainable and efficient. The project will target the needs of the freight industry taking into account the economic and environmental challenges of the public authorities, fleet operators, freight forwarders and terminal operators. Co-Gistics will integrate existing freight and transport systems with innovative solutions such as cooperative services and intelligent cargo. These services will stay in use after the end of the project.