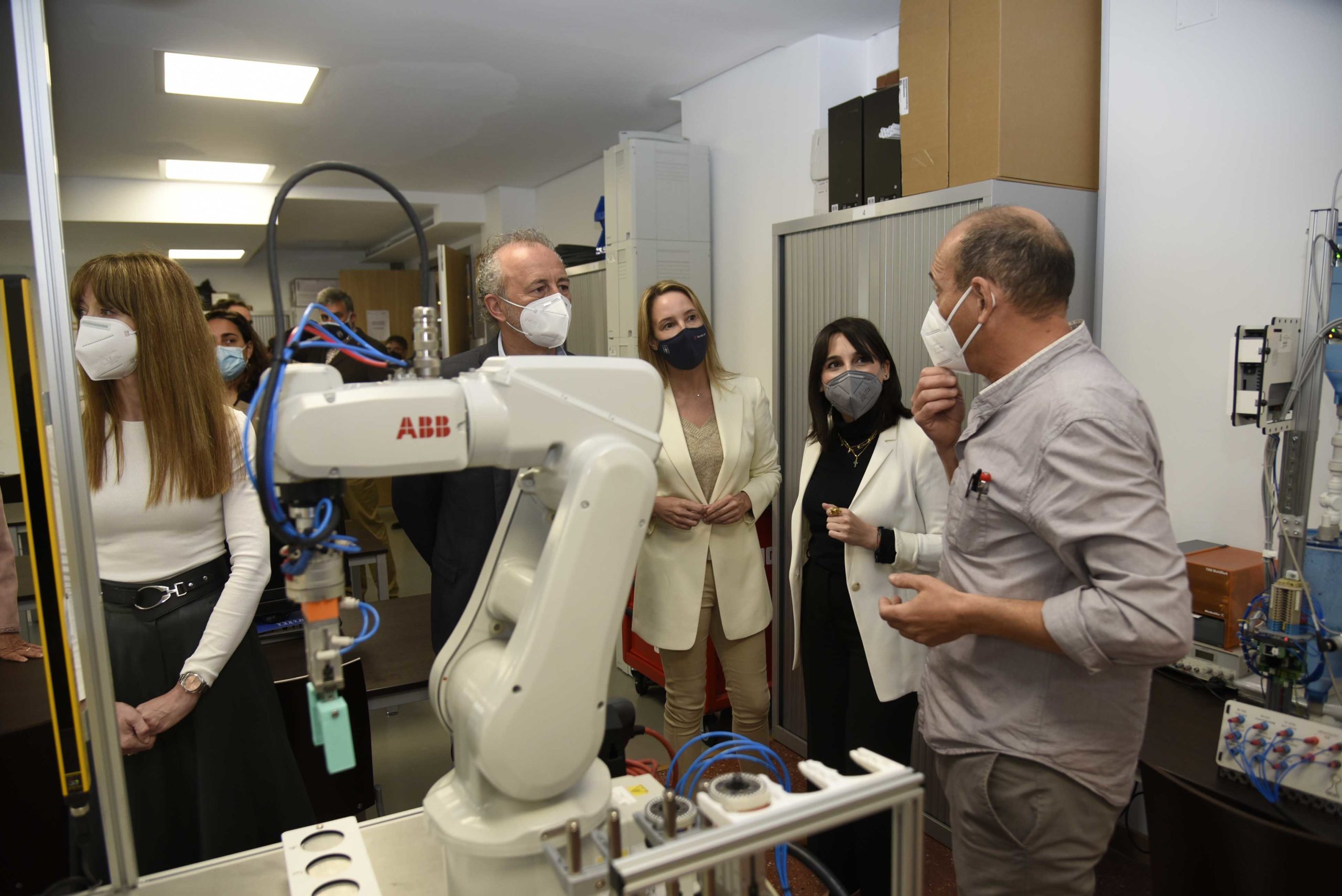 12 April 2021
CEAGA and the Galician Government, through the Department of Entrepreneurship and Equality, have signed a collaboration agreement that, among other lines of action, allows organizing training of a technological nature at the Coia Professional Training Center.
Through this agreement, the automotive sector has access to a pool of qualified workers, as well as an ideal space to provide technical training to professionals in the Sector, therefore it represents a great opportunity to contribute to the improvement of the competencies of the workers, as well as the preparation of the professionals of the future.
The Xunta has equipped this training center, following the recommendations of the Sector, with cutting-edge technologies in the area of Industry 4.0, which allows CEAGA to reinforce its training offer in key specialties. Thanks to the collaboration agreement, management and access to training in the context of digital transformation is facilitated for all companies in the value chain, especially SMEs.
Within the framework of this collaboration, the president of CEAGA, Roberto Cavallo, accompanied by the Regional Minister of Entrepreneurship and Equality, María Jesús Lorenzana, made a visit to the facilities of this professional training center, where they could see first-hand some leading classrooms that provide differential value to the industry.
At this meeting, Roberto Cavallo highlighted "the great opportunity for the sector to have access to facilities equipped with advanced technologies with leading professional media through which 25,000 professionals from the automotive industry will be able to pass". For its part, the Conselleira made a reference to the automotive industry both in the field of training and in the resilience demonstrated in the Covid crisis.
The first training organized within the framework of this agreement is already underway, which is the pilot program for the "Worker of the Factory of the Future", aimed mainly at the base of organizations and the field of operations. Today the second pilot begins, with a session, held at the Stellantis Vigo Center, where the eight participating companies are receiving training on "Introduction to Industry 4.0", in addition to visiting the Plant to see cases of use of 4.0 technologies. This initiative is part of the European FIT4FoF Project, funded by the European Commission.