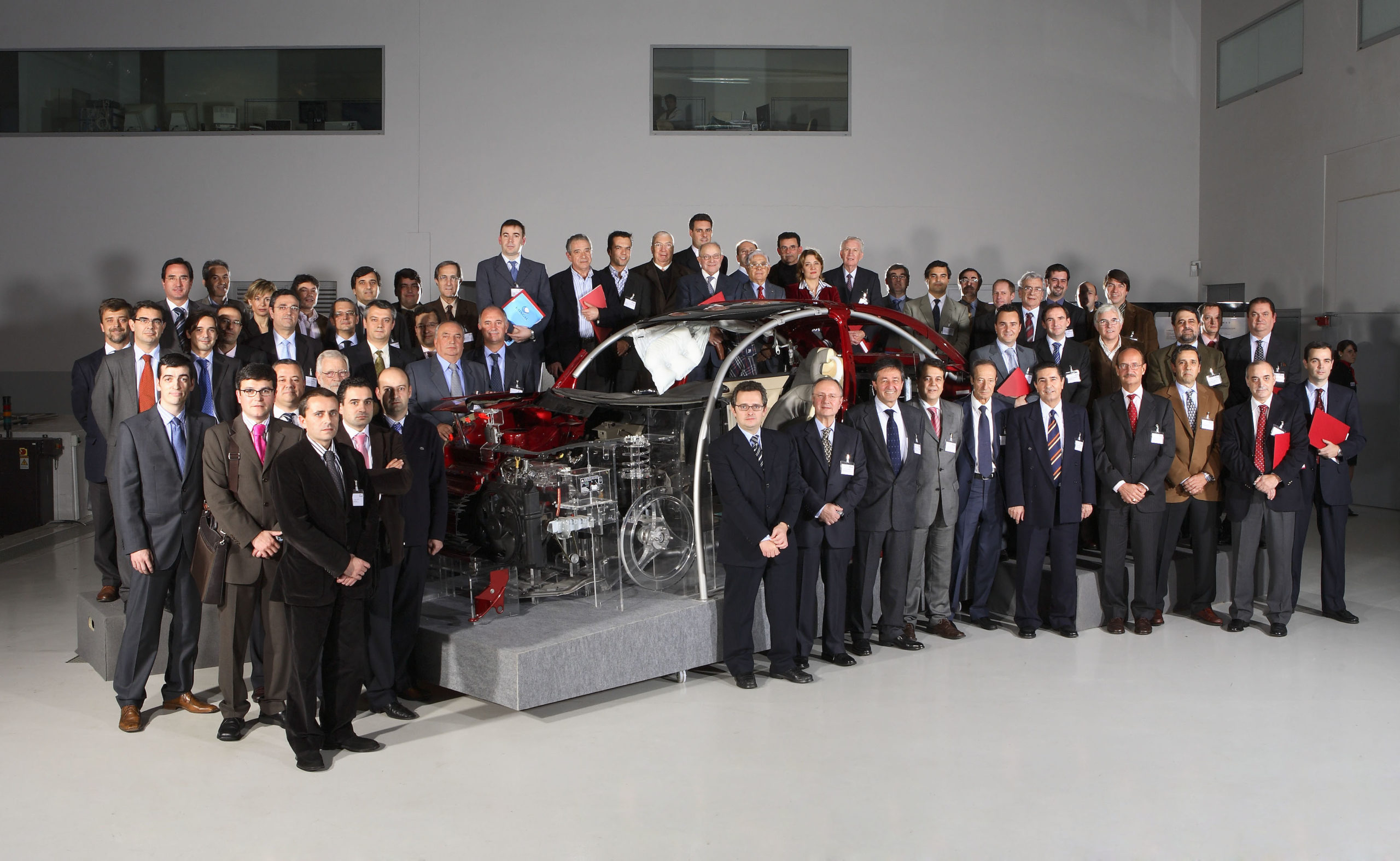 16 June 2015
CEAGA is more than 18 years old responding to the founding statement of the Cluster: contributing to the competitive improvement of the Galician Automotive Sector. Since 1997, it has assumed the responsibility that comes from being the first organization established in Galicia and represent the key sector of the Galician economy, with more than 40,000 total jobs.
At this time, CEAGA has promoted important high-impact projects that have improved the competitiveness of the automotive industry. One of the first was the creation of the Automotive Technology Centre of Galicia (CTAG) in 2002. Today it is a reference center in R&D with more than 300 engineers.
In 2004, the Cluster launched the first Strategic Sector Plan, the PESA. One of the great achievements of this Plan was the implementation of Lean Manufacturing and thanks to the work done in this area, more than 60 CEAGA companies are applying this industrial culture.
Also thanks to this Plan, the CEAGA Corporate University (UCC) is now a reality that offers specialized training to the Sector professionals, following the specific needs of the companies. The main novelty is that the UCC carries out most of its training activity on the sites of the Cluster member companies, which is a clear example and benchmark of real "learning in action". 1,482 industry professionals have already been trained in this initiative of CEAGA.
But if there is a crucial moment in the history of the Sector it is at the end of 2006, when the Cluster adopts the structure of Foundation to integrate the entire Galician automotive industry: the car manufacturer (PSA Peugeot Citroen Vigo), the suppliers companies and the Automotive Technology Centre of Galicia (CTAG).
Training, discounts obtained on grouped purchases, commercial promotion, Lean culture, working groups, strategic and specialized information, support for grants, etc. are some of the advantages for the companies derived for the involvement in the Cluster.
Therefore, CEAGA will start with the design of a new Plan, Vision 2025, (operating for the next four years). Again, it will build on the ideas and needs of the companies, in two different areas: SME´s and big companies.
This cooperative model, which is 18 years old, it is also recognized internationally since CEAGA was the first European automotive cluster to obtain the Gold Label accreditation of excellence. Definitely, it is a great recognition for many years promoting cooperative projects to achieve a more competitive automotive industry.