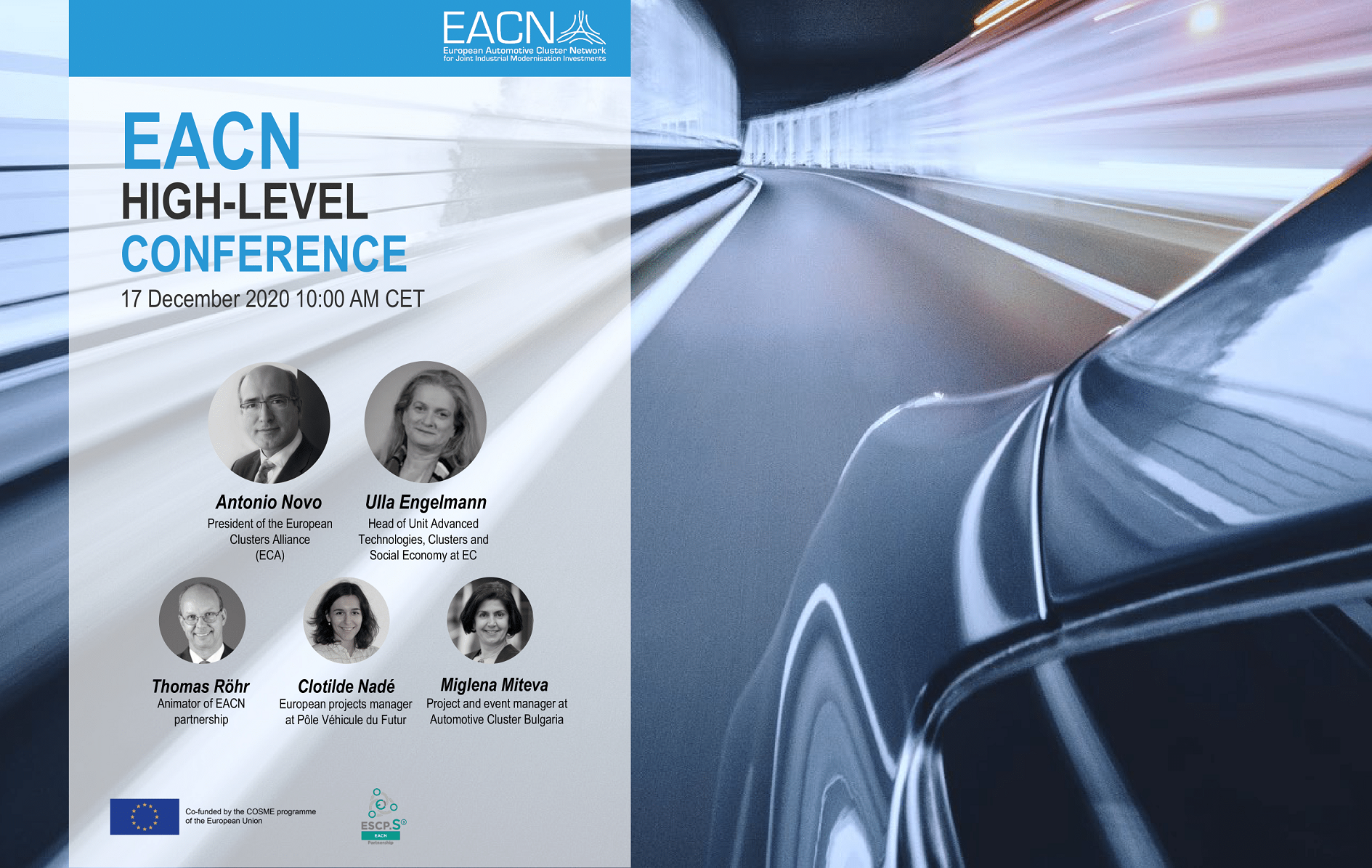 10 December 2020
On December 17th, the European Automotive Cluster Network for Joint Industrial Modernization (EACN), of which CEAGA is a part, will hold an international conference with the participation of high-level speakers to analyze the role of clusters in the economic and social recovery caused by the Covid-19 pandemic. The president of the European Cluster Alliance, Antonio Novo, and the Head of Unit Advanced Technologies, Clusters and Social Economy at EC, Ulla Engelmann, will participate in the event, who will be able to advance the news about the European recovery fund Next Generation EU.
At this conference, which will be held online, the winners of the EACN Best Practices Awards will also be announced, launched on November 2nd to identify and reward the best practices in industrial modernization implemented by SMEs. In total, four winners will be announced, one for each category of the contest: process virtualization, robotics and artificial intelligence, elasticity of production processes, and skills or competencies.
Date: December 17th, 2020 at 10:00 a.m.
Online event (Microsoft Teams)
Event program: https://cutt.ly/1ho0ofQ
The Sector companies that want to attend the event have to register at the following link: https://cutt.ly/eho0s08