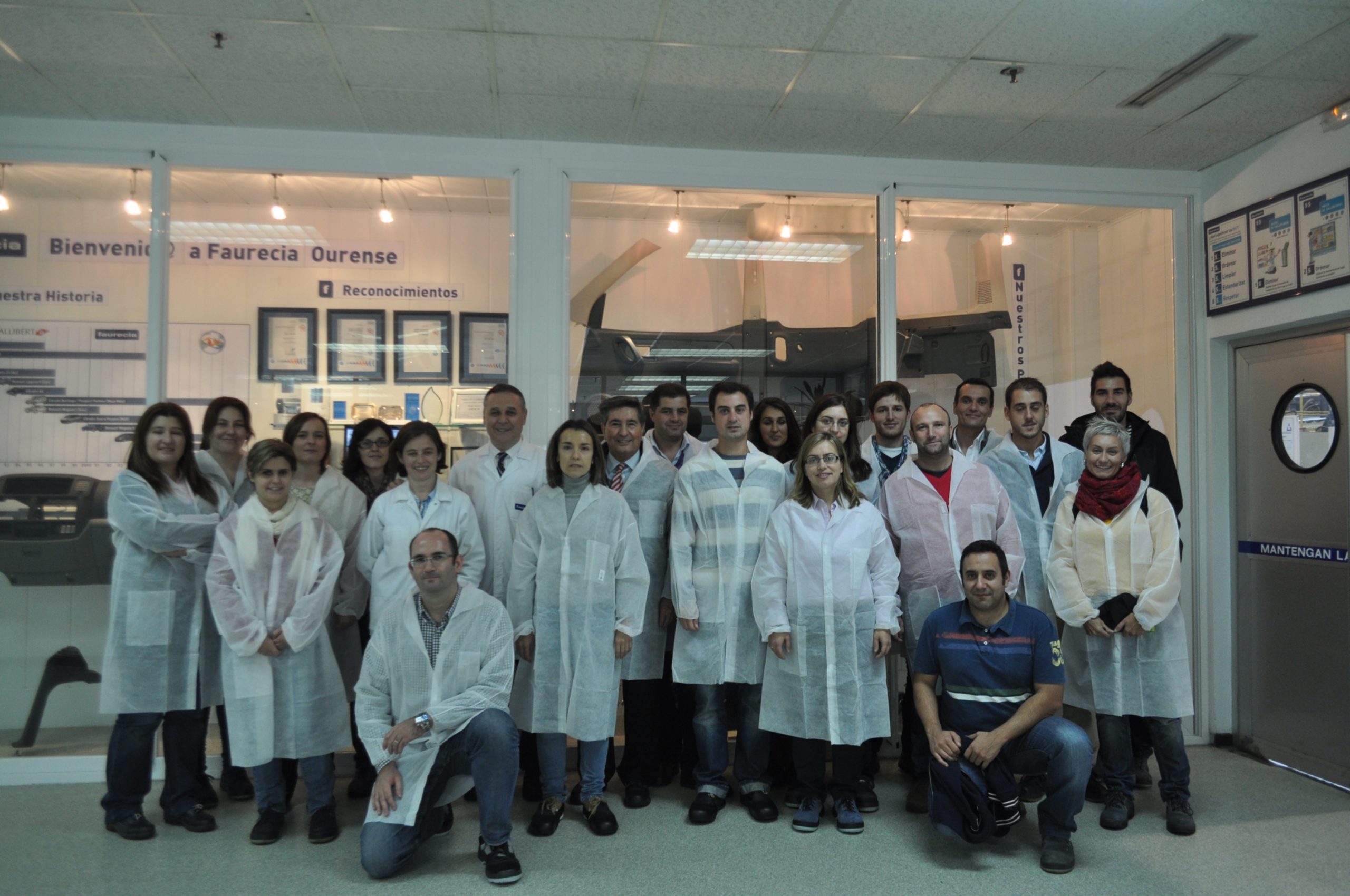 5 November 2012
Students of the third edition of the Program in "Management and Development of New Products" visited, on Wednesday October 24th, several productive plants of the Cluster companies.
The companies visited, located in San Cibrao das Viñas Industrial Park in Ourense, were: Faurecia Automotive, CIE Galfor, Megatech and Hispamoldes.
CEAGA Corporate University will continue organizing more visits during the course to give students a real and practical vision of the global automotive environment as well as of other productive sectors.
In this third edition of the Program, some of the visits will be focused in one of the areas covered in the classes (logistics, processes, etc.), being the case of this first visit:Quality.
If you wish more information do not hesitate to contact:
Carla Jiménez
carla.jimenez@ceaga.com
Tel. 986 19 50 56