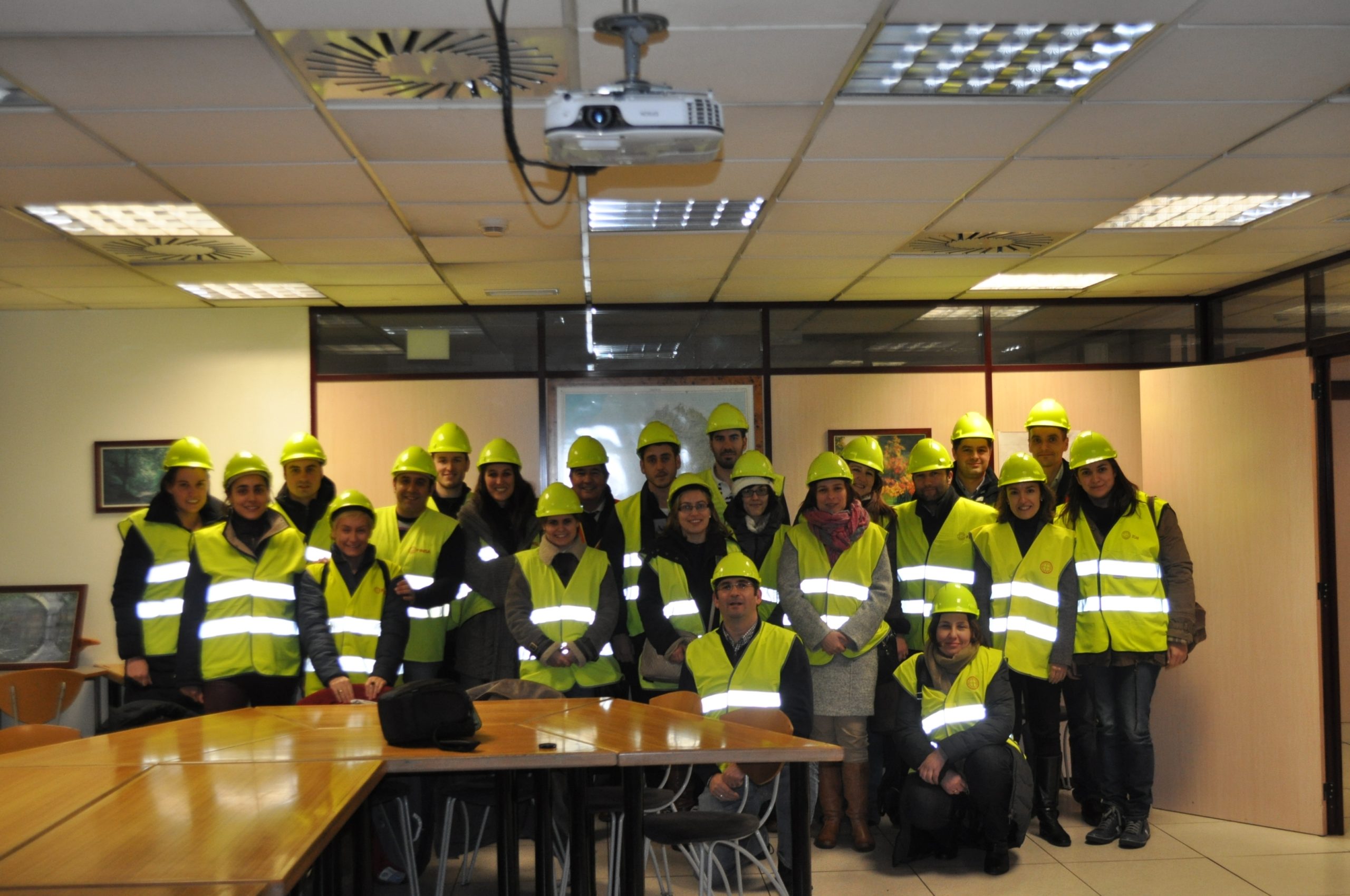 11 February 2013
Students at the "Management and Development of New Products" Program made, on February 7th, another practical visit as part of its training activity. In this occasion, they visited two Galician companies, with products and processes very different to the automotive ones, which have reached international dimension.
The day began with a visit to Inditex group headquarters in Arteixo in order to know Zara chain facilities. GDNP students had a tour around the design department, the window dressing laboratory, Zara pilot stores and the manufacturing center, where clothes cutting and ironing are carried out. The visit ended in the logistic center the chain has in Arteixo, which along with distribution centers located in Zaragoza and Madrid, supplies Zara stores worldwide.
In the afternoon, GDNP students visited FINSA facilities in Santiago de Compostela, which manufactures a wide range of wood-derived products. The tour began at the saw-mill where trunks are prepared and first boards are cut and classified, separating those to sell directly from those who are going to have any treatment or processing. Afterwards, students knew at first hand the transformation processes of chipboard and melamine (uncoated and coated boards respectively). Finally they completed the visit in the facilities addressed to manufacturing furniture ready for sale.
If you wish to receive more information do not hesitate to contact:
Carla Jiménez
carla.jimenez@ceaga.com
Tel. 986 19 50 56