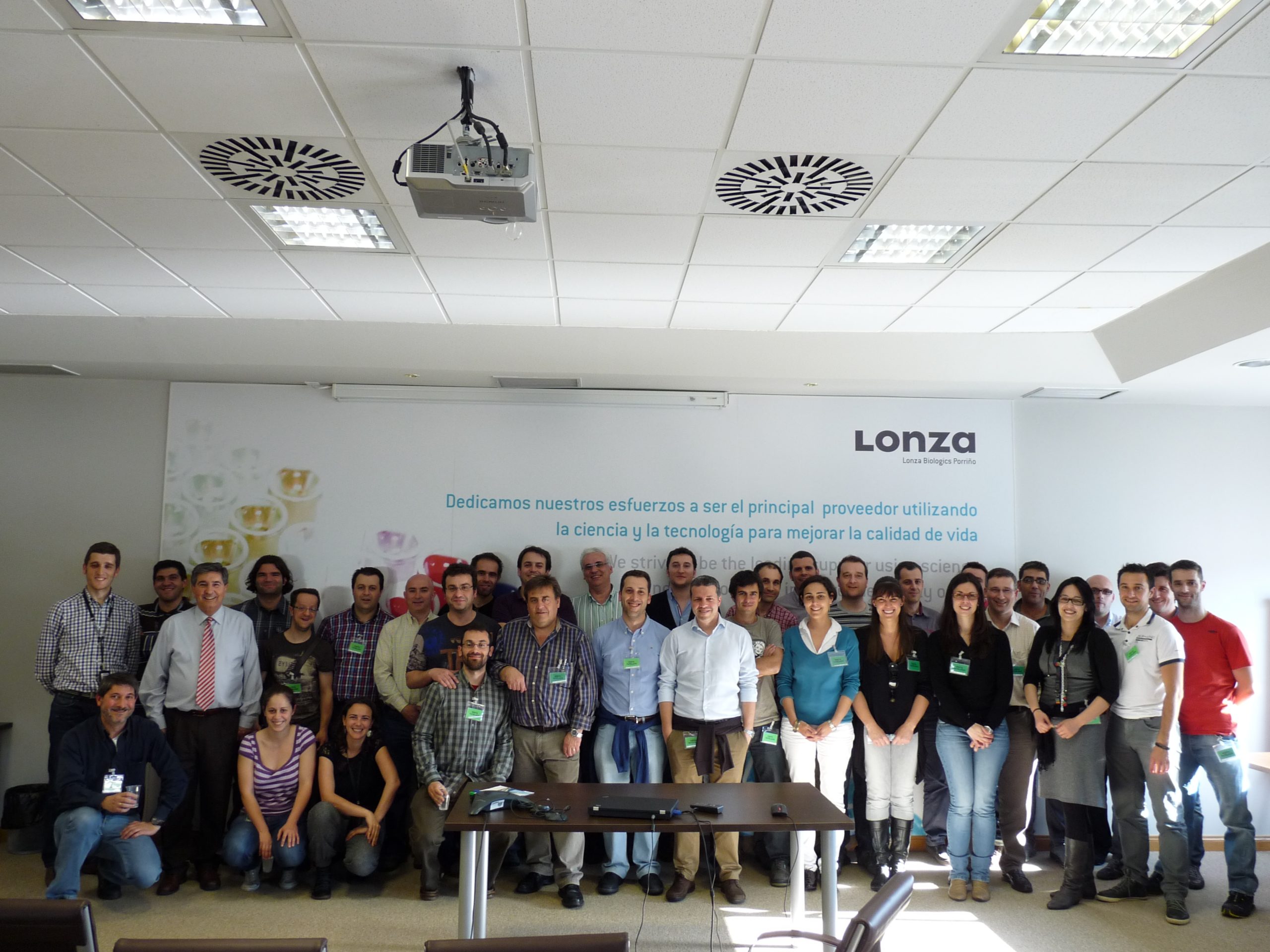 22 May 2012
29 students at the "Management and Development of New Products" Program of the CEAGA Corporate University have made a visit to see the facilities and operation of the pharmaceutical company Lonza, located in Porriño.
During this visit, held on May 9th, students attended a presentation by the management team so they could know the particularities of the pharmaceutical sector in terms of production, industrial efficiency, process management, quality and safety. Students had the opportunity to visit the factory premises, specifically the following sections: QC Laboratories, GPM Warehouse and Utilities.
Lonza Biologics Porriño is a production center of the Lonza Swiss group, belonging to the biological production sector, which offers comprehensive services in the multi-product manufacture of recombinant proteins addressed to the biotechnological and pharmaceutical sectors. Its products and services offer solutions to customers from the research stage to the final product manufacture.
With the organization of these visits, the UCC allows students to know how other sectors different from the automotive one, work in terms of logistics and engineering.
For more information:
Carla Jiménez
carla.jimenez@ceaga.com
Tel. 986 19 50 56