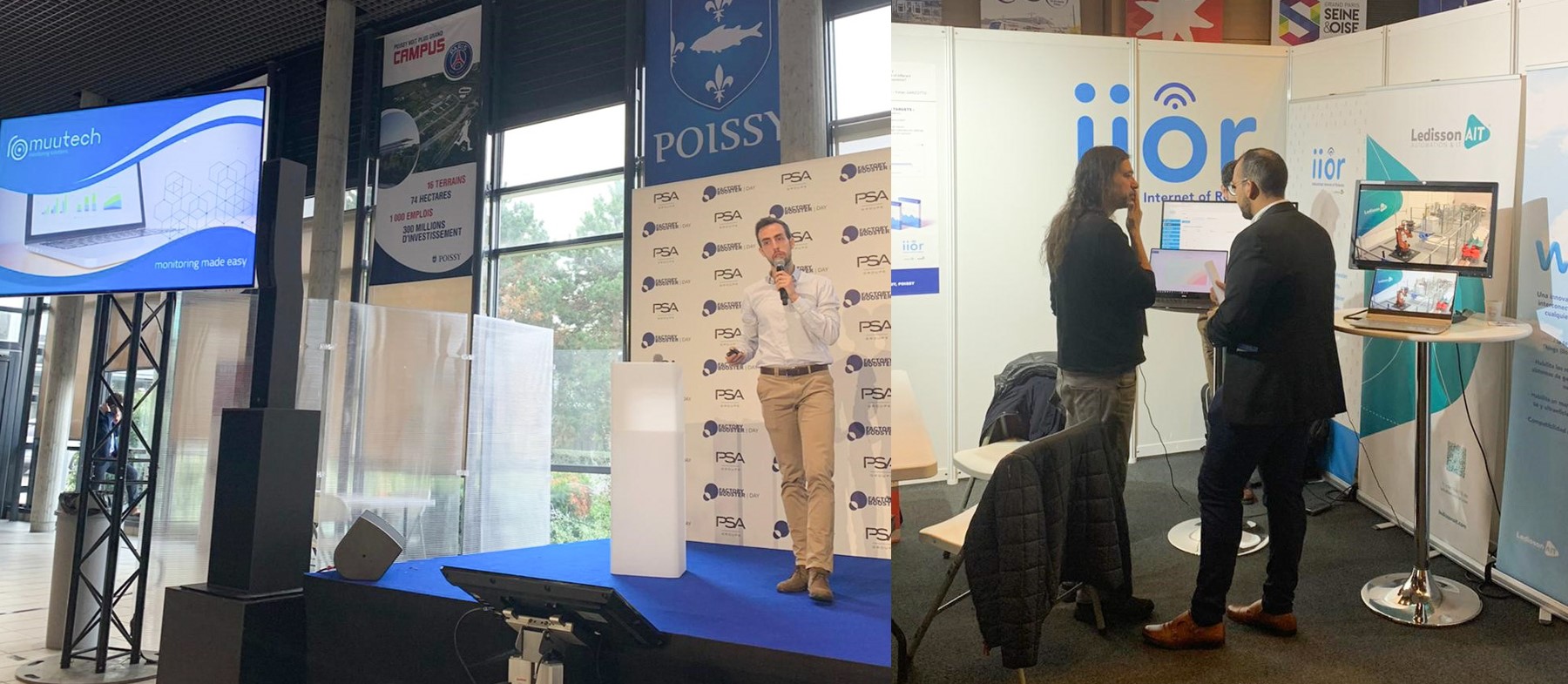 18 October 2019
The companies participating in the Business Factory Auto (BFA), Muutech Monitoring Solutions and IIoR (Industrial Internet of Robots) exhibited their innovations in the new edition of the Groupe PSA Booster Day, held last October 16th at the Armand Peugeot Forum in Poissy (France).
The Booster Day is an important event, organized by Groupe PSA worldwide, with the purpose of accelerating the development of manufacturing innovations for the Factory of the Future. In this event numerous agents participated as suppliers, startups, labs, etc.
The two Galician startups were selected by the French manufacturer to give a presentation about their business idea in the framework of this international meeting. In addition, they were able to meet different 4.0 experts and enter the automotive group´s innovation ecosystem, as well as having their own stand to exhibit their innovative solutions.
IIoR is a technology enabler of the Internet of Things that allows interconnecting robots, from different vendors and seniority, in a common platform. For its part, Muutech develops a monitoring software platform for the collection and visualization, in real time, of data from the industrial environment.