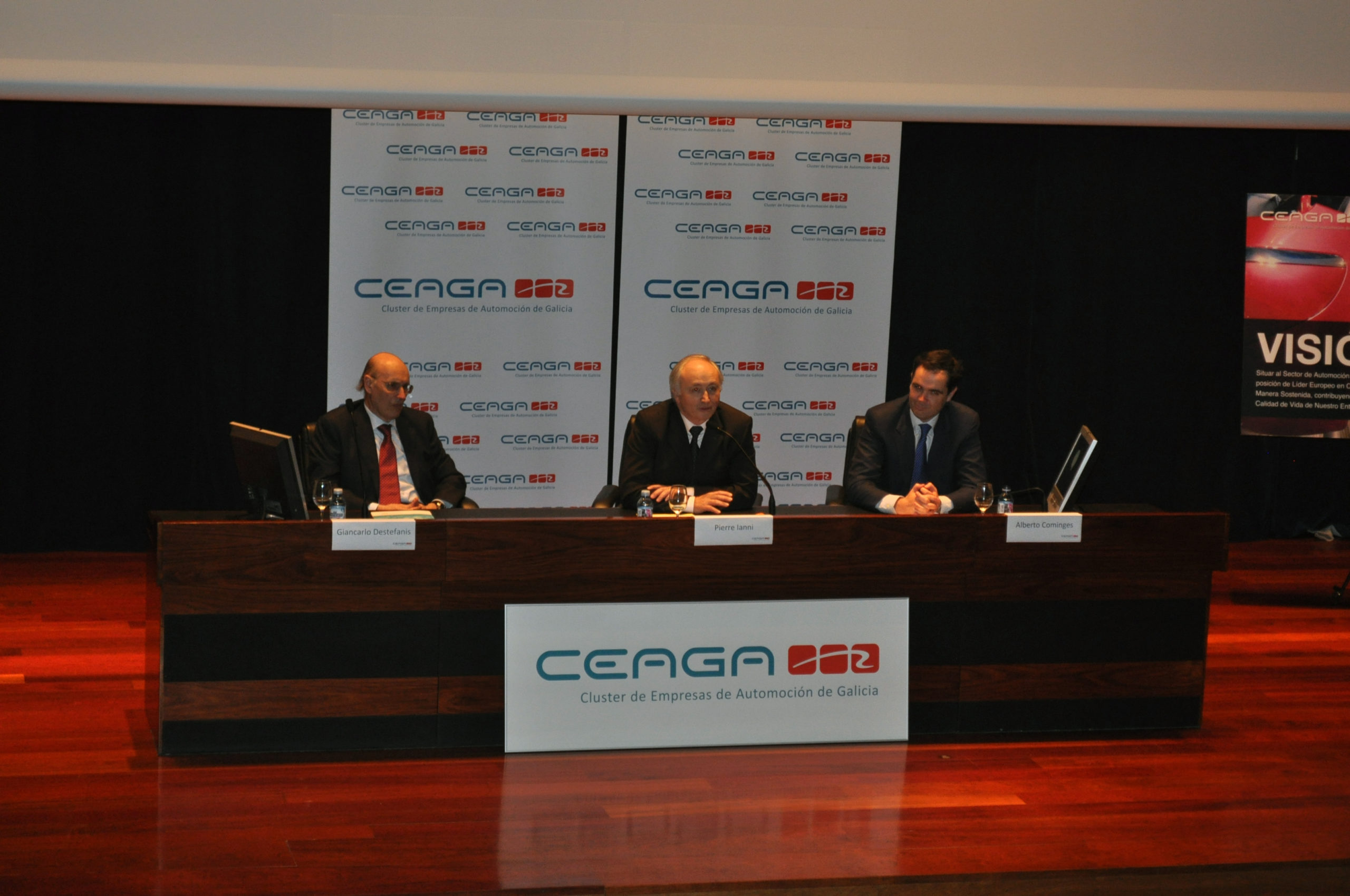 16 December 2010
The third annual Lean meeting took place in the Caixanova Social Center last December 14th. Its objective was to review the progress made by CEAGA companies in this area.
The event included speeches by Pierre Ianni, Director of the PSA Peugeot Citroën Vigo; Alberto Cominges, CEAGA General Manager and Giancarlo Destefanis, CEAGA's Lean Sensei. In addition, Ruben García, Marsan's Lean Manager, presented a successful case of Lean implementation in a SME. Finally, Pedro Tanarro participated as guest speaker, an expert in leadership and transforming organizations, involved in the work of the CEAGA Corporate University.
During this event, the "Lean Certificate" was presented which demonstrates the progress of participating companies and the diplomas of the first promotion of the CEAGA Lean Expert training program.
This conference was directed to General Managers, Operations and Production Directors and Lean Managers, and in general, to all those with ability to lead the Lean transformation of their company.
If you wish more information about this meeting, do not hesitate to contact us:
Vanesa Real
vanesa.real@ceaga.com
Tel. 986 213 790