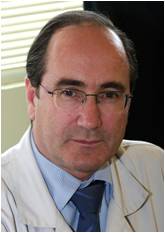 14 June 2011
The character interviewed in this new section, focused in the Management and Development of New Products program, is José Antonio Martínez Sampedro, Mechanical Construction Manager of PSA Peugeot Citroën Vigo. This professional has great experience in the automotive sector, where he has worked in the Vigo factory since 1978 in positions of great responsibility, for example, different services industry manager and launch manager of several projects.
In this first UCC training program, he has taught Project Management subject and his main characteristic as a trainer is focused on showing his big experience and knowledge about the Sector.
– Why do you think that it is needed to have this kind of programs that differ from the traditional offer available?
For me it is essential to develop what we learned at the university in a diverse program focused on this case in the automotive business, from the group of companies in CEAGA.
The program´s focus is clearly oriented to acquire knowledge through the experience of the teachers, developing best practices in the courses, acquired over long years of work, showing examples of a practical and an innovative spirit and taking into account the difficult times we are living. I refer to the imperative of applying all the concepts of Lean manufacturing.
– What do you think what is the impact that the delivery of such programs in automotive projects developed in Galicia?
My opinion is that until now, there are some areas of competence for automotive development missing in our region.
This teaching should cover these gaps effectively planning agendas in the near future, raising both an innovative spirit in the students in such a way, that eventually we can develop in Galicia a complete vehicle from "d´une feuille blanche".
– Describe in one sentence your experience in the UCC.
My experience has been very rewarding due to the level and the students´ interest in learning.