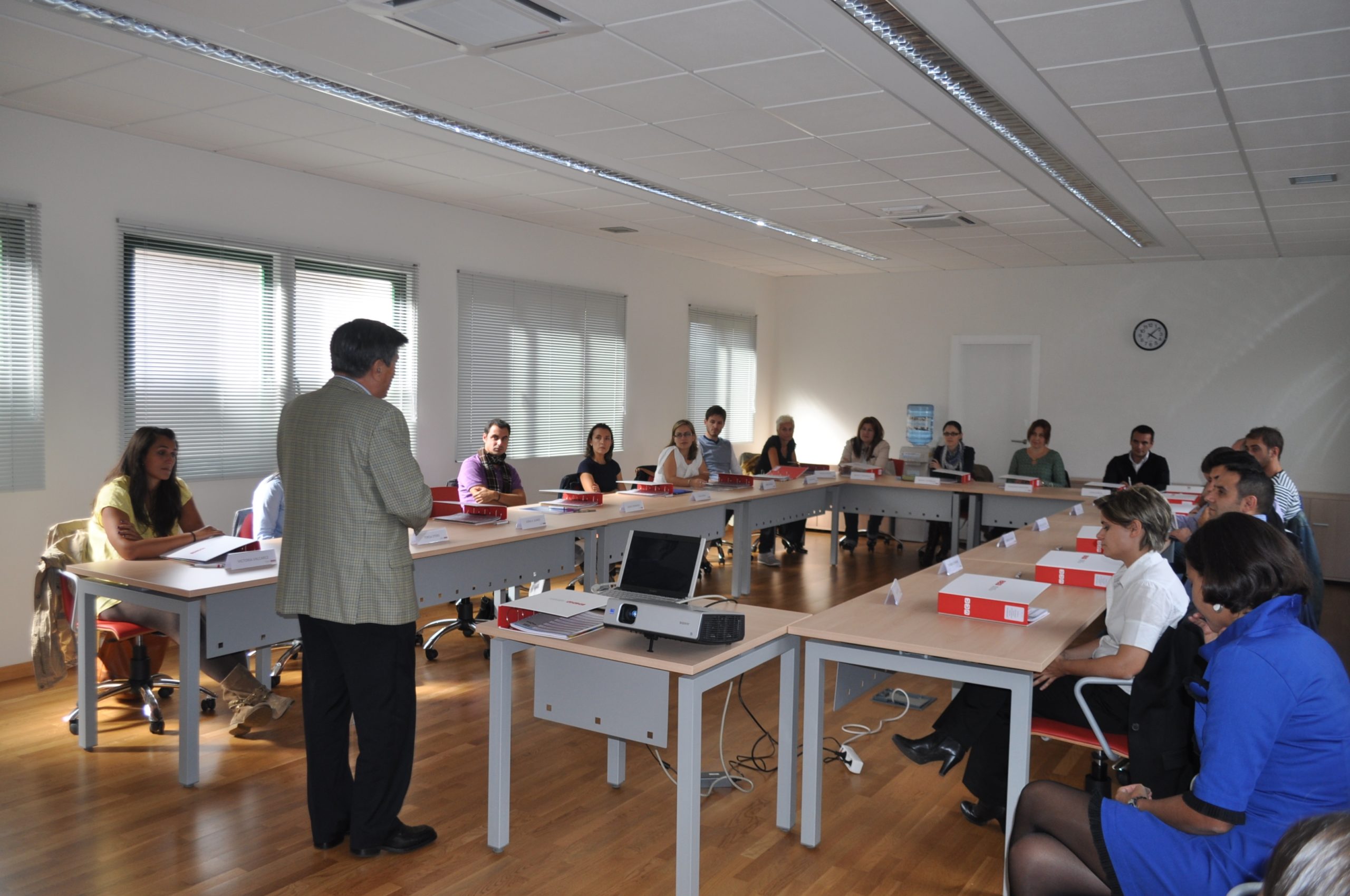 27 September 2012
The third edition of the Management and Development of New Products Program started last 26th September. This new edition started with a welcome from UCC Director, Pedro Piñeiro, who explained the participants the course objective and the philosophy of the Corporate University, besides the participants received a detailed description of the Program by the UCC team and a student of the second edition of the Program share with them his experience.
This new course has 19 participants from 16 Cluster companies and, unlike last year and for the first time, involved a student not belonging to the automotive sector. The students will have 485 training hours for the next ten months. The Program will end in July with the presentation of the innovation projects carried out during the course by the students.
As a new feature, this year the Corporate University has formed a Faculty Commission to coordinate and provide technical support to the the lecturers from each of the program areas. The main functions of this commission include integrating and consolidating the content and methodology of the Program, choosing the projects that students will carry out and then evaluate the outcomes.
The Management and Development of New Products Program, developed by the Galician Automotive Sector, is unique in Spain and meets the real training needs of companies, through practical training taught by industry professionals and active visits and product and process development projects.
If you are interested in knowing more about this Program or about other training courses organized by the UCC, please contact:
Carla Jiménez
carla.jimenez@ceaga.com
Tel. 986 19 50 56