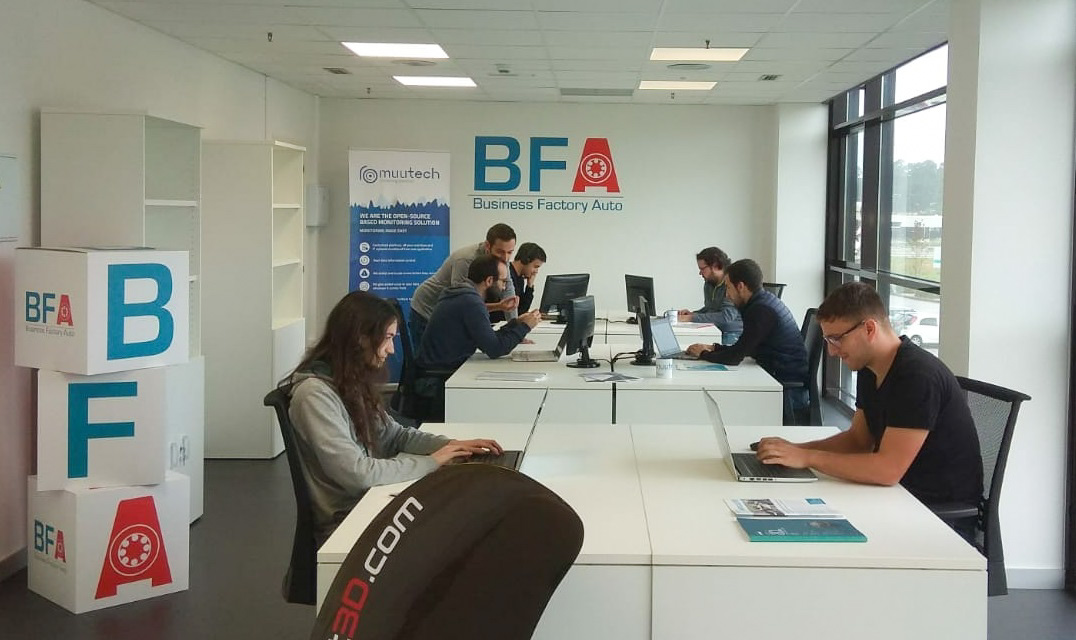 2 November 2018
The third edition of the Business Factory Auto initiative was launched this week with twenty innovative automotive projects. Ten of these companies have started in the acceleration phase of the program, beginning its activity on October 29, and ten more began the consolidation phase on October 15.
The consolidation phase, aimed at more mature projects, has the participation of seven participating companies of the second edition and three new ones that join the initiative.
The training plan of the third edition of the BFA will begin on November 21 with a first introductory training session about the Automotive Sector of Galicia and Industry 4.0.
These twenty projects will end their stay in the accelerator in the coming months of July (acceleration) and September (consolidation).
During their stay, the projects will have a work space, financial support, training, and a unique ecosystem composed of tutors, mentors, partners and other agents; all related to the automotive and business sector.
The Business Factory Auto initiative is promoted by the Department of Economy, Employment and Industry of the Xunta de Galicia, the Consortium of the Free Trade Zone of Vigo, Groupe PSA and CEAGA, with the aim of identifying, accelerating and consolidating specialized projects in the automotive industry and transform them into viable and scalable innovative companies that attract and retain talent.