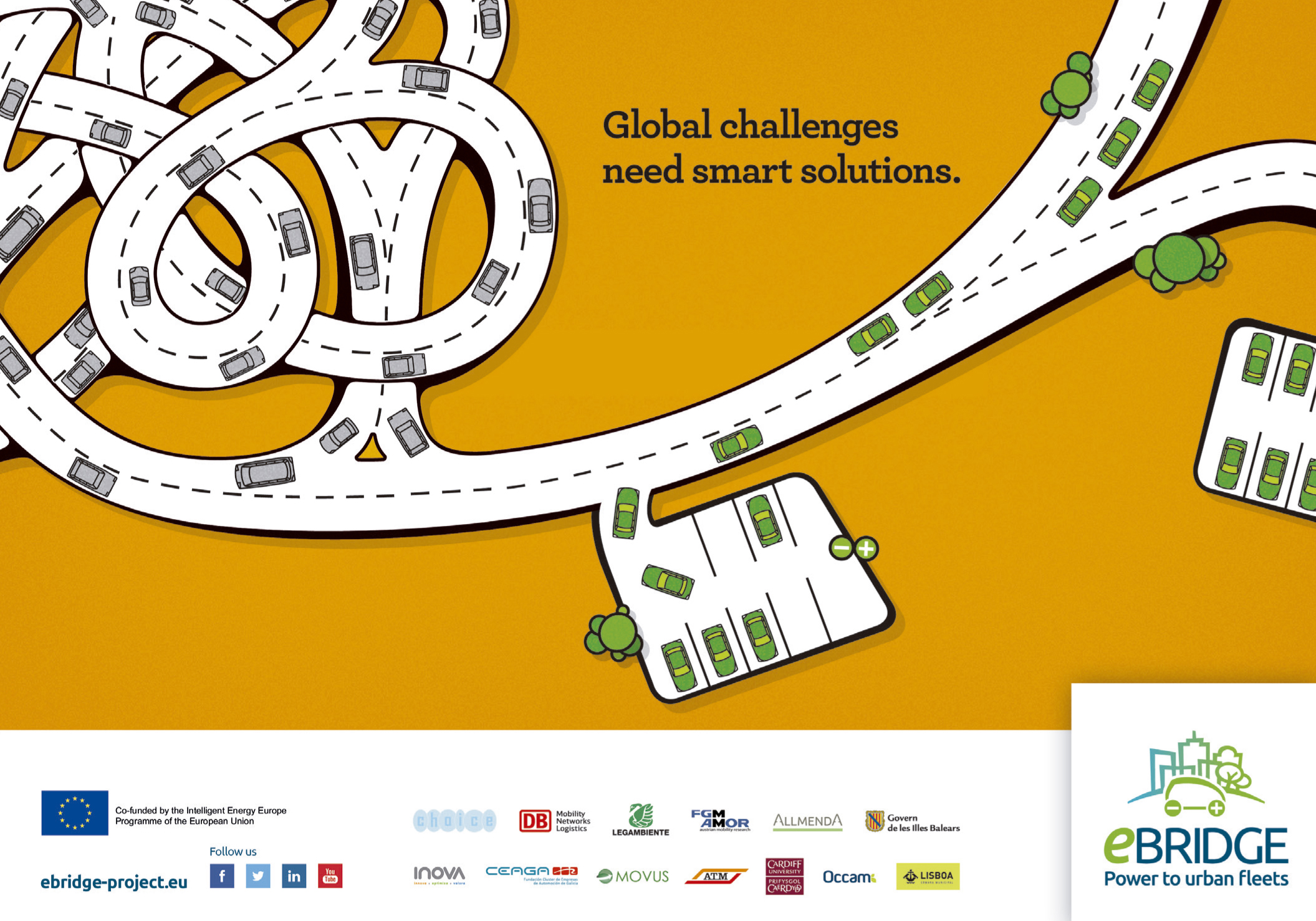 8 January 2016
In the framework of the eBridge European project, which CEAGA is participating in, more than 610 employees of the Sector had the opportunity to drive an electric vehicle, covering more than 70.000 km with an energy cost in recharging of 0,19 euros each way on average.
eBRIDGE is an EU co-funded project that promotes new mobility concepts and services in Europe. It bets on electric fleets as important drivers of change in cities and wide urban areas of the near future. It will foster car users, mobility service providers, fleet managers and policy makers to change behaviours and attitudes towards electric vehicles usage.
The CEAGA role is to monitor the use of electric vehicles assigned to Cluster companies that request it for three months. The project will continue until March 2016, date when it concludes. CEAGA controls all time the vehicle consumption variables through an online device to extract data.
The participants in this project are: CEAGA (Spain), Choice GmbH (Germany), DB FuhrparkService GmbH (Germany), Fondazione Legambiente Innovazione (Italy), FGM-AMOR (Austria), Allmenda Social Business (Austria), Comunitat Autònoma de les Illes Balears (Spain), Consultora INOVA (Spain), Movus (Spain), Azienda Trasporti Milanesi (Italy), Cardiff University (UK), Occam (Portugal), Câmara Municipal de Lisboa (Portugal).