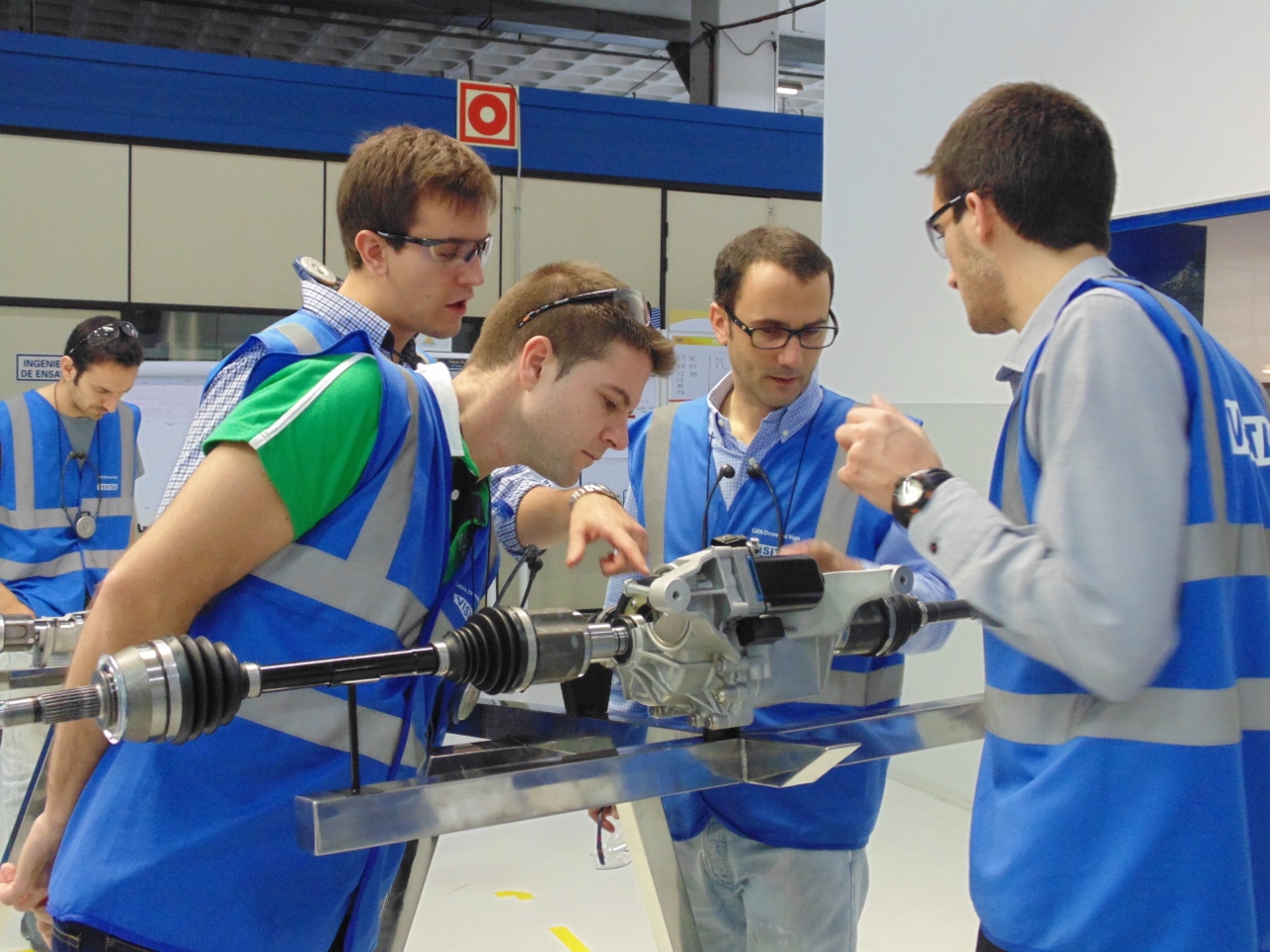 30 October 2017
The CEAGA Corporate University has just launched the 256 hour "Project Manager Automotive Sector (PMA)" training program, which will start on December 20th and is aimed at professionals in the Sector who are active in the area of projects. In addition, up to 20% of the places may be covered by candidates not belonging to the Cluster companies or even recently graduates.
The Automotive Project Manager program emerges to meet the growing demand for qualified professionals to manage projects in a complex and highly competitive sector such as the automotive industry. This training maintains the differential elements of the program in "Management and Development of New Products (GDNP)", through which more than a hundred project managers of the Sector were trained and which was awarded the prestigious Excellence in Practice Award, granted by the European Foundation for Management Development (EFMD). In addition, it incorporates the SCRUM Manager® certification, an internationally recognized project management methodology.
The methodology of the program is based on "learning in action", as training sessions in transversal competences (communication, negotiation, etc.) and techniques will be interspersed with visits to the Sector´s plants, which will allow the participants to know first-hand learned in the classroom.
The training will be given by a teaching team, formed in the majority by professionals of the automotive sector. Experienced professionals who bring to the classroom the knowledge, tools and experiences that make up the day-to-day activity of a leading and highly demanding industrial sector.
The deadline to enrol in this program, which will end next June, will be November 30th and interested people can do so through the email: informacion.ucc@ceaga.com