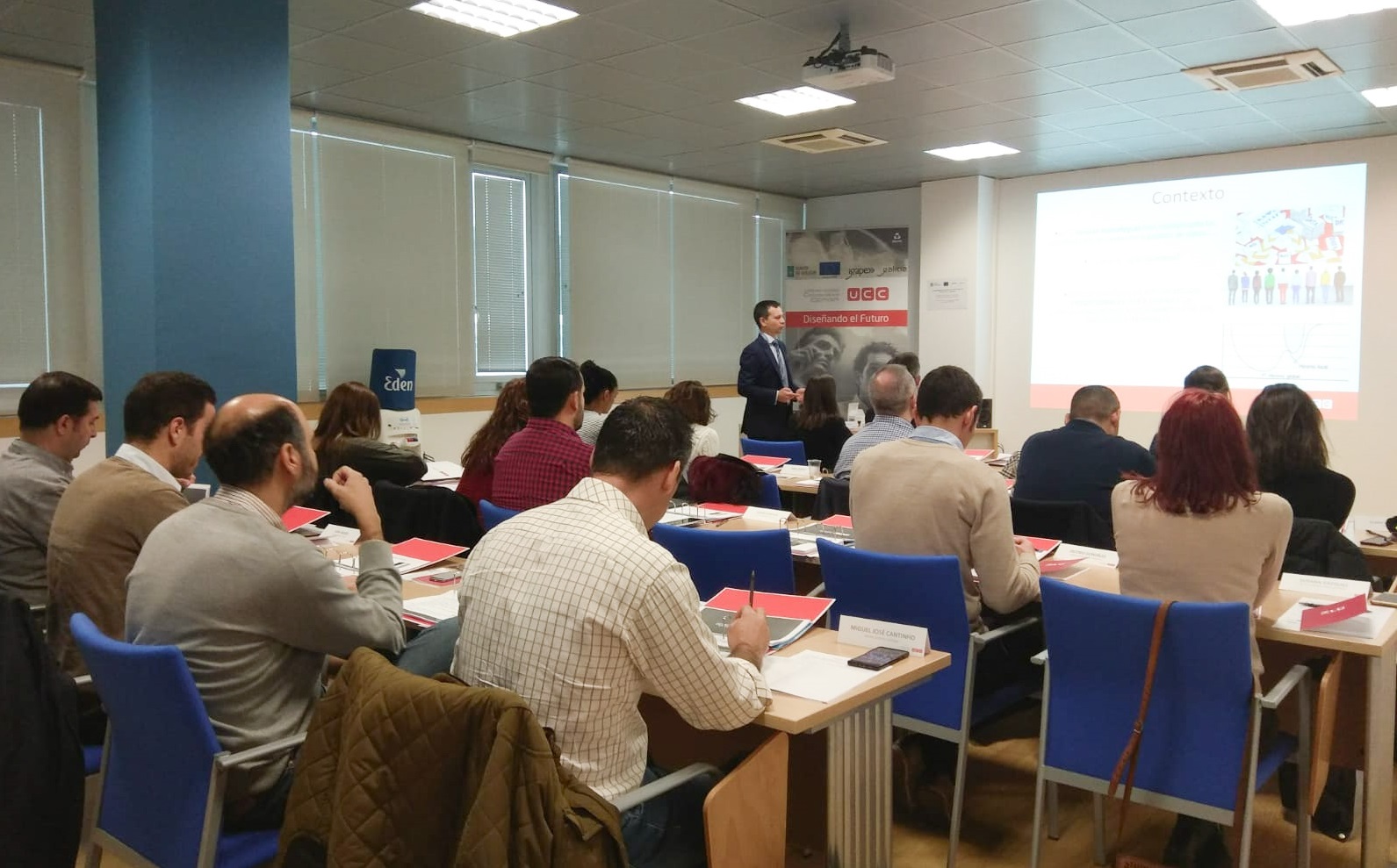 6 November 2018
20 participants have just started the second edition of the training program about "The Transformation of logistics in an context of Industry 4.0", organized by the Corporate University of CEAGA and taught by the Zaragoza Logistics Center (ZLC).
In the program, of 31 hours, professionals from different areas (automotive, alimentation, energy, etc.) participate to know the influence of the changes and technological developments of the 4th industrial revolution in the field of internal logistics and in the supply chain.
In the current context of Industry 4.0, it is necessary to prepare for the new challenges and to achieve the desired competitiveness, also in the area of logistics. With this objective, this program is born to keep the professionals of the area abreast of the latest trends and changes, provide knowledge and useful tools, and provide a forum to share their experiences, challenges and good practices in the context of advanced industry .
The training ends on November 27 and is divided into two blocks: one for content and another for practical visits. In the second block, participants can visit two leading organizations in the field of logistics and distribution: Inditex and Gadisa.
This Program has been designed based on the third Strategic Plan for competitive improvement of the Galician Automotive Sector 2016-2020 and is funded by IGAPE, the Galician Government and the FSE.