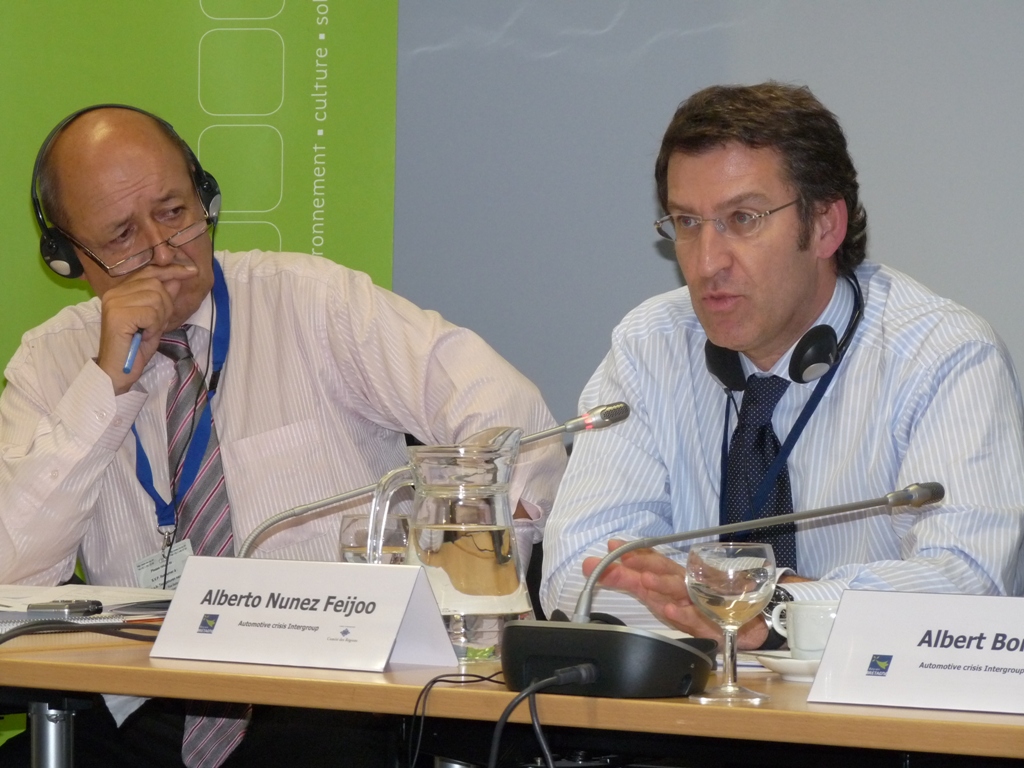 30 October 2009
Last October 10th the President of Galicia, Alberto Núñez Feijóo, attended a meeting of the Intergroup Working Group held in Brussels, whose main objective was to face the automotive sector outlook for the future and the role of the regional administration´s strategy to support the sector.
In his appearance Feijóo stood out the importance by the Administration to "promote a very competitive Automobile Cluster in Vigo, a city of reference for the sector, where are located the engineering that has more to do with this industry." Moreover, the President stressed the need "to share our best practices, exchanging experiences and networking" to overcome the crisis affecting the sector.
Alberto Núñez Feijóo in his speech stood out the automotive sector importance which he described as an "activity besides their great contribution to the European and Galician economy (…) It is an irreplaceable driving force for developing other high-value services added in various sectors, without whose bid would suffer a wide range of economic activities and funding required to protect the European socioeconomic model".
Alberto Núñez Feijóo came to this act as representative of the Galician Automotive Sector and as Intergroup Vice-president, initiative created by the Committee of the Regions that tries to propose solutions to confront the crisis in the European Automotive sector.
In this crisis context that crosses the European Automotive, CEAGA supports the initiatives promoted from the European Union to help to the sector. Therefore, the Cluster already came in April to one of the first meetings of this Workgroup.
If you wish more information do not hesitate to contact us:
Abel Tintos
abel.tintos@ceaga.com
Tel. 986 213 790