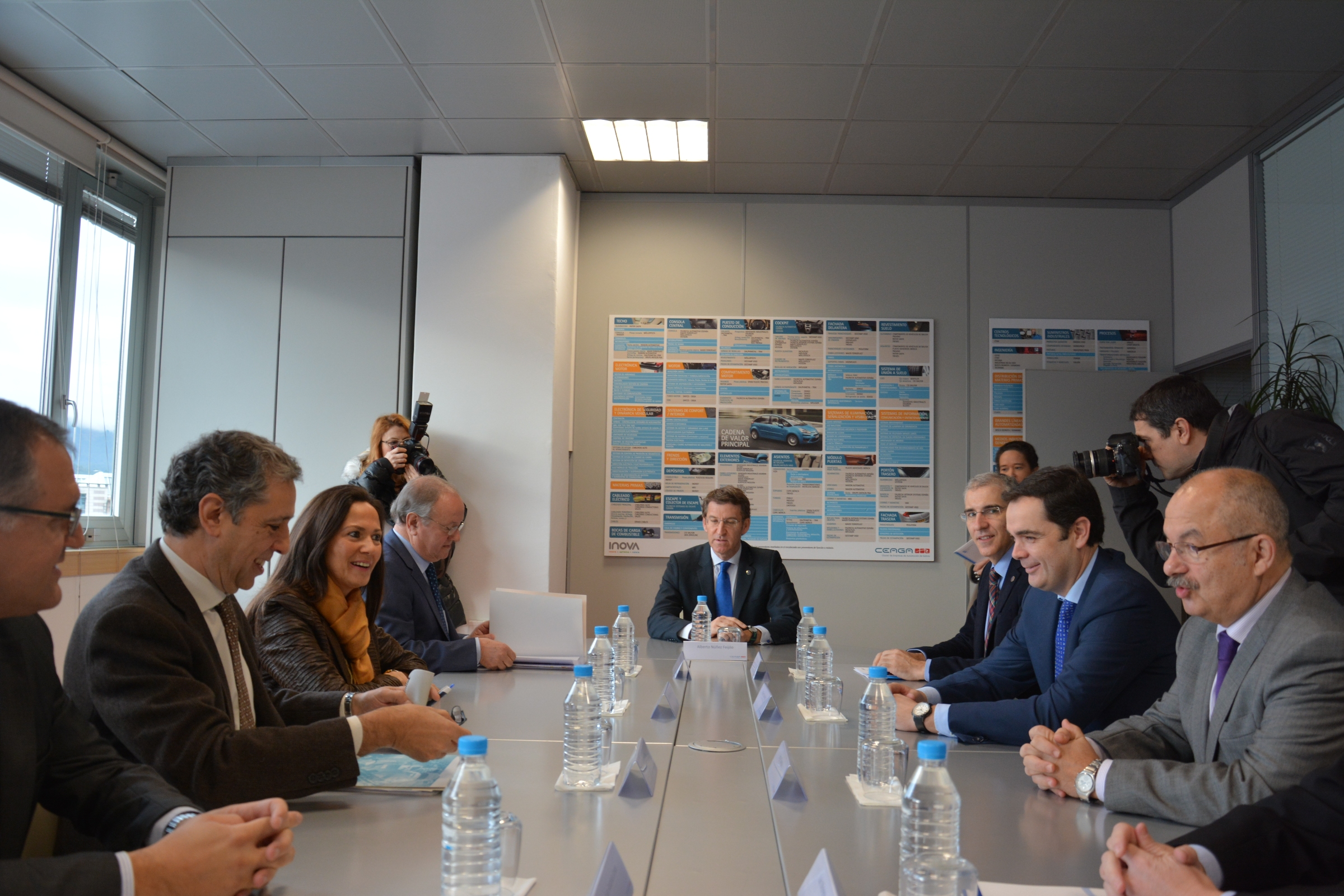 16 December 2014
CEAGA has received this morning 16th December, the visit from Alberto Núñez Feijóo, President of the Galician Government and Francisco Conde, Regional Minister of Economy and Industry. In this meeting with the CEAGA Foundation Board members, Galician government showed its public support to the Galician automotive components industry, after having been confirmed the allocation of the K9 project to the PSA Peugeot Citroën plant in Vigo.
In his appearance before the media, the President of Galician government, Alberto Núñez Feijóo, stood out the success of the Galician automotive industry as a whole, due to the huge economic and social impact which this allocation will imply. He also emphasized the main objective of getting the greater number of automotive parts and components to be manufactured in Galicia.
On the other hand, CEAGA's president, José Luciano Martínez Covelo, stressed the joint effort made by the workers at the PSA Peugeot Citroën Centre of Vigo, the suppliers' network and the Galician government during the previous months to the allocation of the new project. He also stood out that CEAGA has full confidence in the high level of competitiveness of the Galician components Sector and so is glad to take on the challenge of maintaining or even exceeding the number of components currently manufactured by the Galician suppliers.