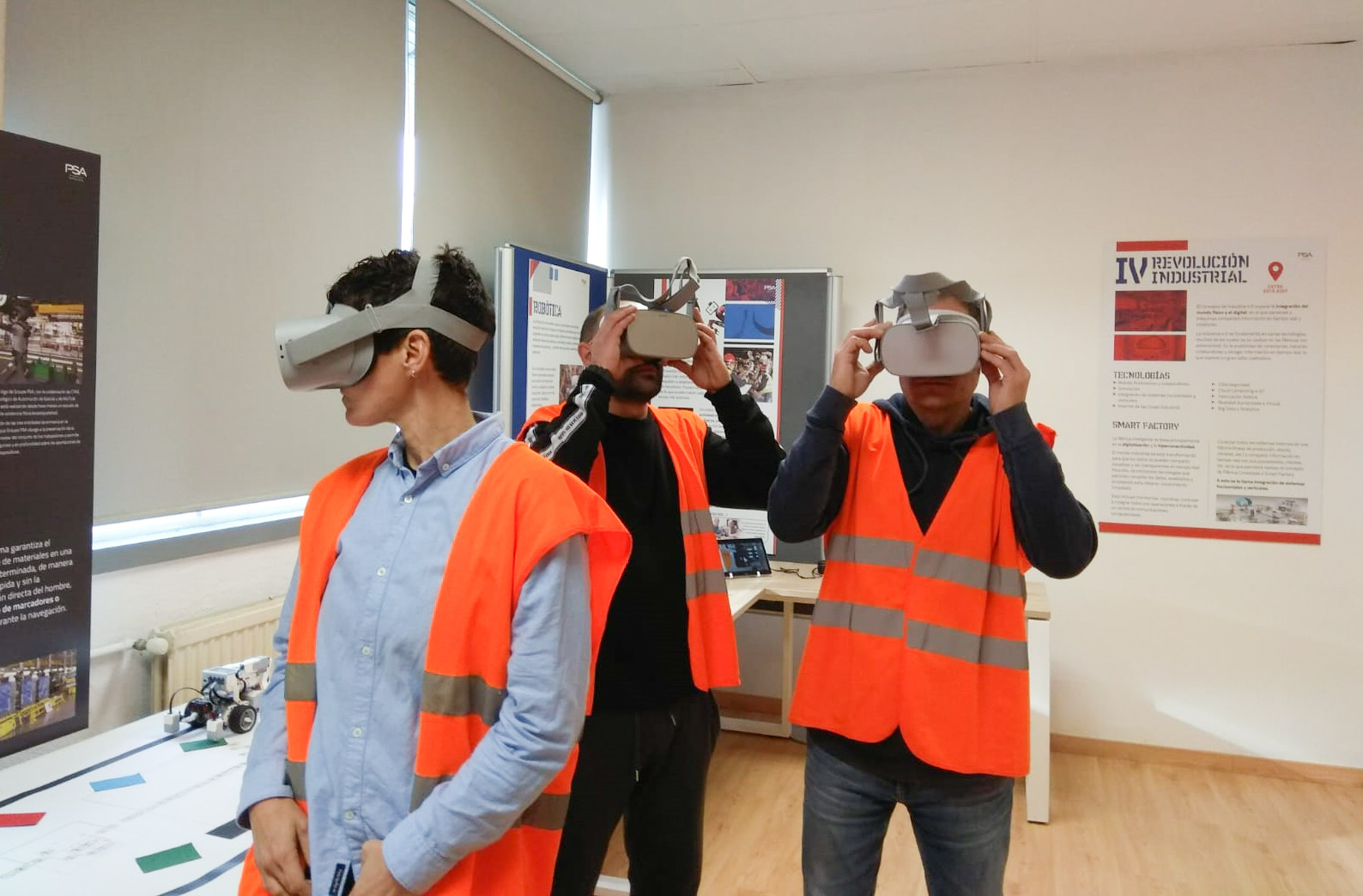 9 January 2019
The CEAGA Corporate University closed the eleventh edition of the Team Leader Lean development program with a practical workshop on the factory of the future in the Centre of Vigo of Groupe PSA.
More than 150 proffesionals from 30 companies of the Automotive Sector of Galicia have participated in this program in 13 different groups.
This ambitious program, launched in 2015, is aimed at Team Leaders and monitors who already have experience in the position, or potential Team Leaders, who have a fundamental role in the deployment of Lean Manufacturing in their companies. The methodology of the program is oriented to the development of personal skills to acquire and apply tools for continuous improvement.
The approach is eminently practical based on tools, examples and cases close to the reality of the participants, with a final session in the facilities of a company in the Automotive Sector. In this case it was carried out in the Vigo Center of Groupe PSA.
The participants finish the program with more training to coordinate the day to day and with skills to manage, involve and motivate the team that coordinates.
The CEAGA Corporate University is still committed to promoting excellence in the automotive industry in Galicia through collaborative training programs in which theoretical training is combined with learning at the Cluster member companies´ own plants.