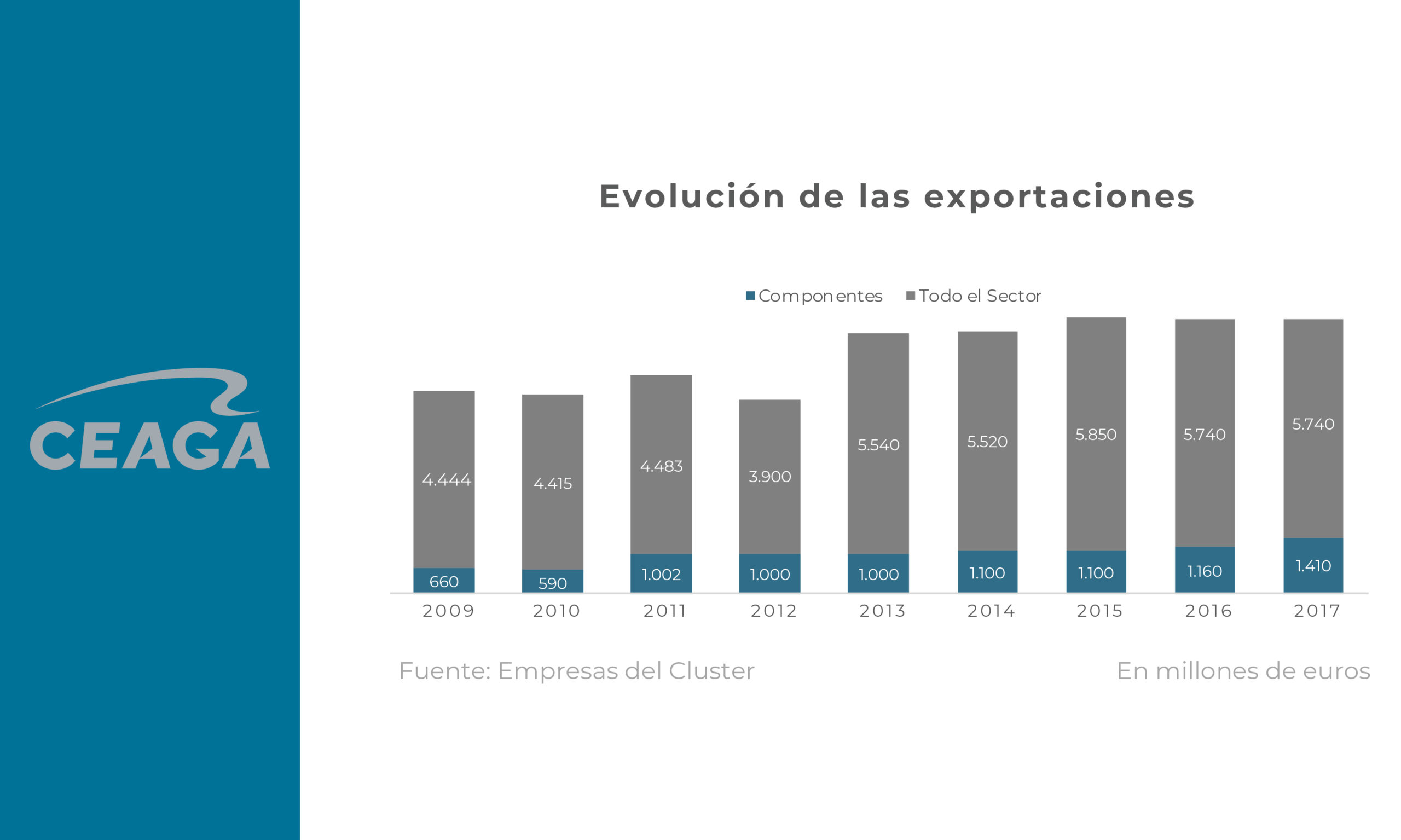 27 March 2018
The Galician Automotive Sector grew again during the year 2017, reaching 8,680 million euros of turnover, representing an increase of 4.3% over the previous year. The Sector also increased its employment and investment figures.
However, the most notable figure has been the exports made by component companies that achieve a historical record, reaching 1,410 million euros, representing an increase of 21.6%. In addition, 101 of the 118 CEAGA companies already export its products or provide their services abroad. The sector maintains its sales abroad and registered 5,740 million for the international market, which corresponds to 66% of its total turnover.
With respect to employment, the automotive industry generated 950 new jobs, reaching the figure of 20,800 direct workers (as of December 31), 4.8% more than in 2016, which is equivalent to 12% of the industrial employment oh the Community.
As in the previous year, companies have continued to adapt their capabilities to the Industry 4.0: innovation, robotization, advanced logistics, intelligent machines, sensorization, big data, 3D printing, etc. The companies also investing in improvements for the factories with the main objective of increasing the level of excellence and preparing for the new launches of the Vigo Center of Groupe PSA and the rest of the factories in the Iberian Peninsula and Europe. For this, in 2017 its invested 245 million euros.
Regarding the sales of the component industry, Groupe PSA continues to be the main constructor for which Galician companies work, representing 40% of its turnover. The next OEM is Renault-Nissan and the rest of the ranking: 3rd Volkswagen, 4th Ford and 5th Daimler.
With a turnover equivalent to 14% of the Galician GDP and 32% of the total exports of this Community, the Galician automotive industry represented, in 2017, 15.27% of the national production of automobiles.