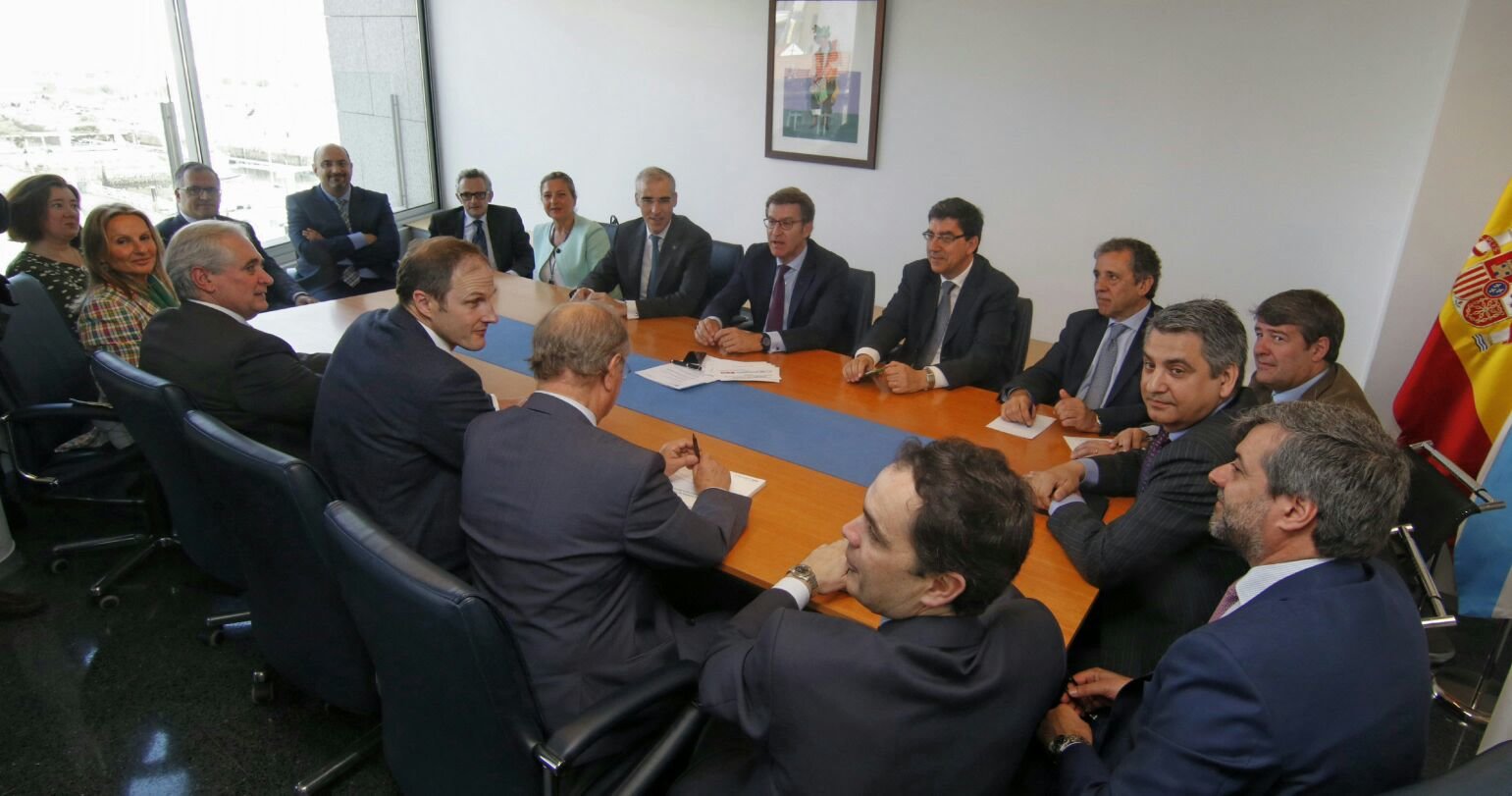 23 May 2016
Last Friday May 20th, the President of the Galician Government, Alberto Núñez Feijóo, received in the Territorial Delegation of the Galician Government in Vigo, the Board of the Galician Automotive Cluster to analyze the current situation and reflect on the future perspectives.
In this meeting also attended by the Regional Minister of Economy, Employment and Industry, Francisco Conde; the Territorial Delegate of the Galician Government in Vigo, Ignacio López Chaves; the Delegate of the Zona Franca, Teresa Pedrosa; the President and Secretary of CTAG and representing the University of Vigo, Asuncion Logo.
In the meeting discussed the impact of the recent announcement of a new model in the Vigo's Centre of PSA Group, as it will be certainly a huge opportunity for Galicia, as well as the factory of Vigo and its suppliers.
Looking forward, the CEAGA's President, José Luciano Martinez Covelo, stressed the importance of further promoting the competitiveness of the automotive industry through the new strategic plan of the Sector, P3CA.