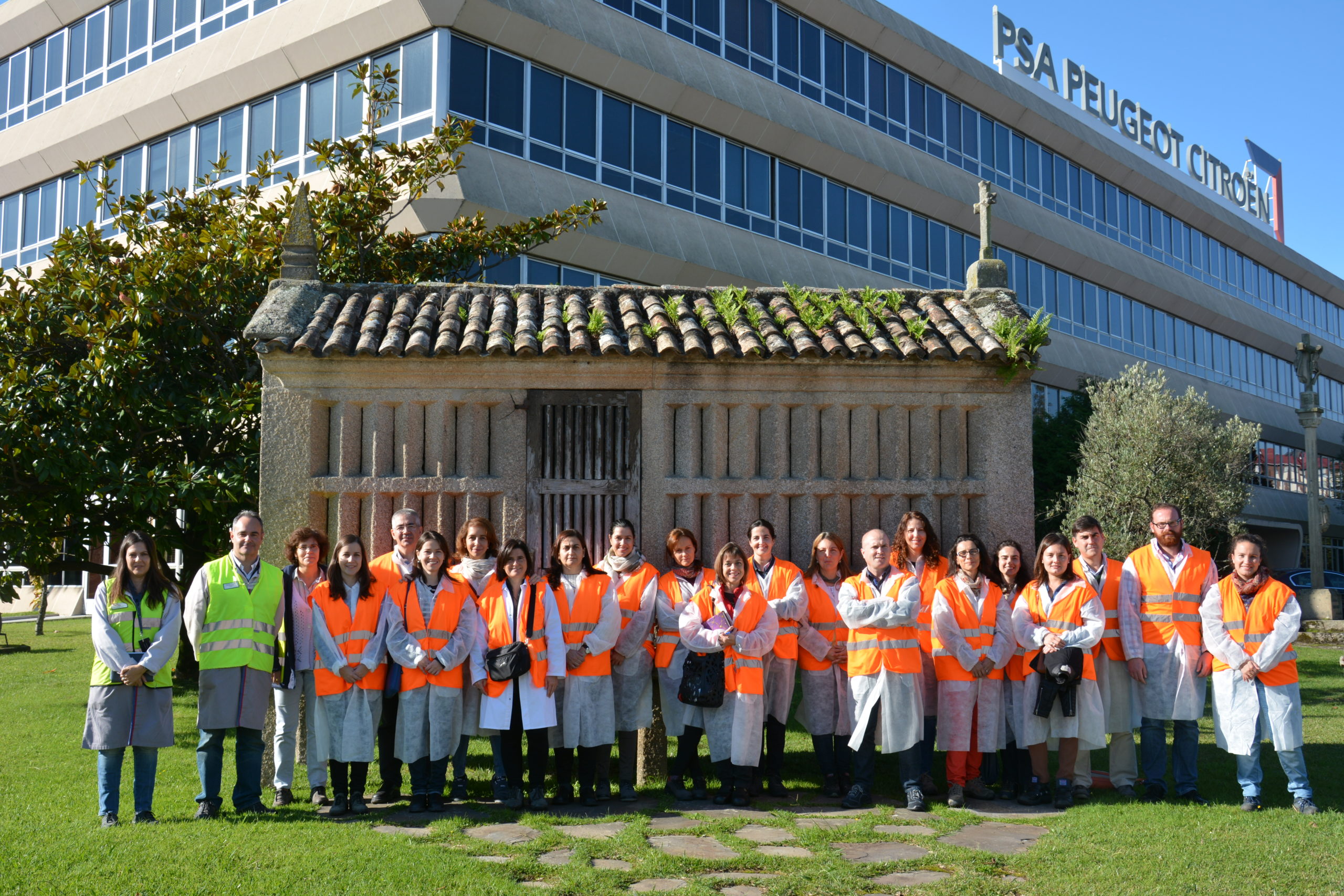 16 October 2015
The CEAGA working group about environment, launched by CEAGA in 2015, made a new work session, on October 15th, visiting the PSA Peugeot Citroen Center of Vigo.
The main objective of this initiative focus on visiting the environment areas of the Center. Thus, the participants visited the industrial wastewater treatment plant, the compacting scrap, the waste park and an incineration facility.
This Group consists of 32 professionals from 28 Cluster companies, that they share important topics for the automotive industry as scrap, plastics or risky waste.
The group about environment will meet next November to discuss the issue of energy efficiency, detected as one of the priority areas for the Sector.