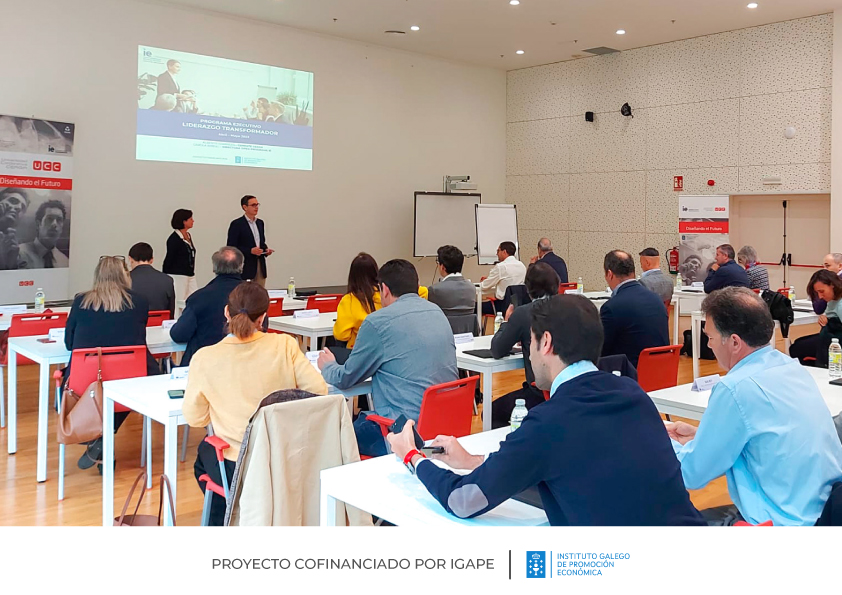 21 April 2023
Yesterday started, at the Porto do Molle Business Center (Nigrán), the executive program "Transformative Leadership", taught by the prestigious IE Business School and organized by the CEAGA Corporate University.
In this initiative, 36 leaders of the Sector will share, until next May 11, a forum for learning, reflection and meeting in which to develop a strategic vision adapted to the context of constant and accelerated change that the industry is experiencing.
Currently, the Automotive Sector faces important challenges, led by the transformation of the value chain within the framework of the new mobility; the energy, geopolitical and supply crisis or the general increase in costs, among others. In order to support the resilience of the Galician sectoral ecosystem in this difficult context, the CEAGA Corporate University launched this program for the first line of business.
The "Transformative Leadership" program will combine three key ingredients to respond to the challenge of sustainable growth: new business models, scenarios for understanding the future, and new leadership models.
This training for managers has the support of Igape, as well as many of the more strategic training initiatives launched by the UCC such as "Management 4.0", "The transformation of logistics in a 4.0 environment", "The Factory of the Future" and the "Vehicle of the Future".