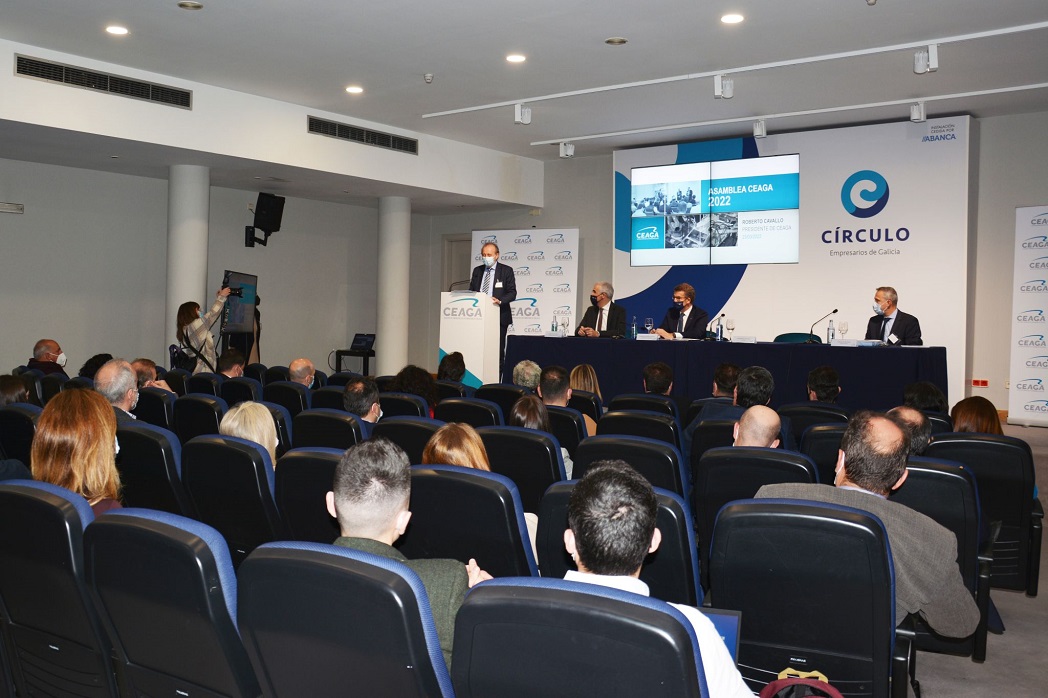 25 March 2022
Yesterday, the annual Assembly of CEAGA companies was held, with the participation of more than 150 managers interested in knowing the situation of the Sector in the last financial year, as well as the new challenges for the future.
Within the framework of this meeting, the president of CEAGA, Roberto Cavallo, stated that initiatives such as the CEAGA Projects Office have been launched in the last year to help companies in the Sector and support them in the preparation and presentation of projects before regional, national and European calls. Regarding the future, Cavallo emphasized that it is necessary "to share the challenges and needs of our industry and determine our roadmap for the coming years, including key issues such as new mobility, sustainability and digital transformation."
The director of the Stellantis Vigo Center, Ignacio Bueno, recalled that "the challenges are important. And more than ever, the sectoral cooperation and the open innovation ecosystem that we have developed in the Cluster are strengths that we must know how to take advantage".
The Assembly was closed by the president of the Galician Government, Alberto Núñez Feijóo, who attended accompanied by the second vice president and regional minister for Economy, Business and Innovation, Francisco Conde. Feijóo highlighted the good results of the Galician automotive industry in the last year.