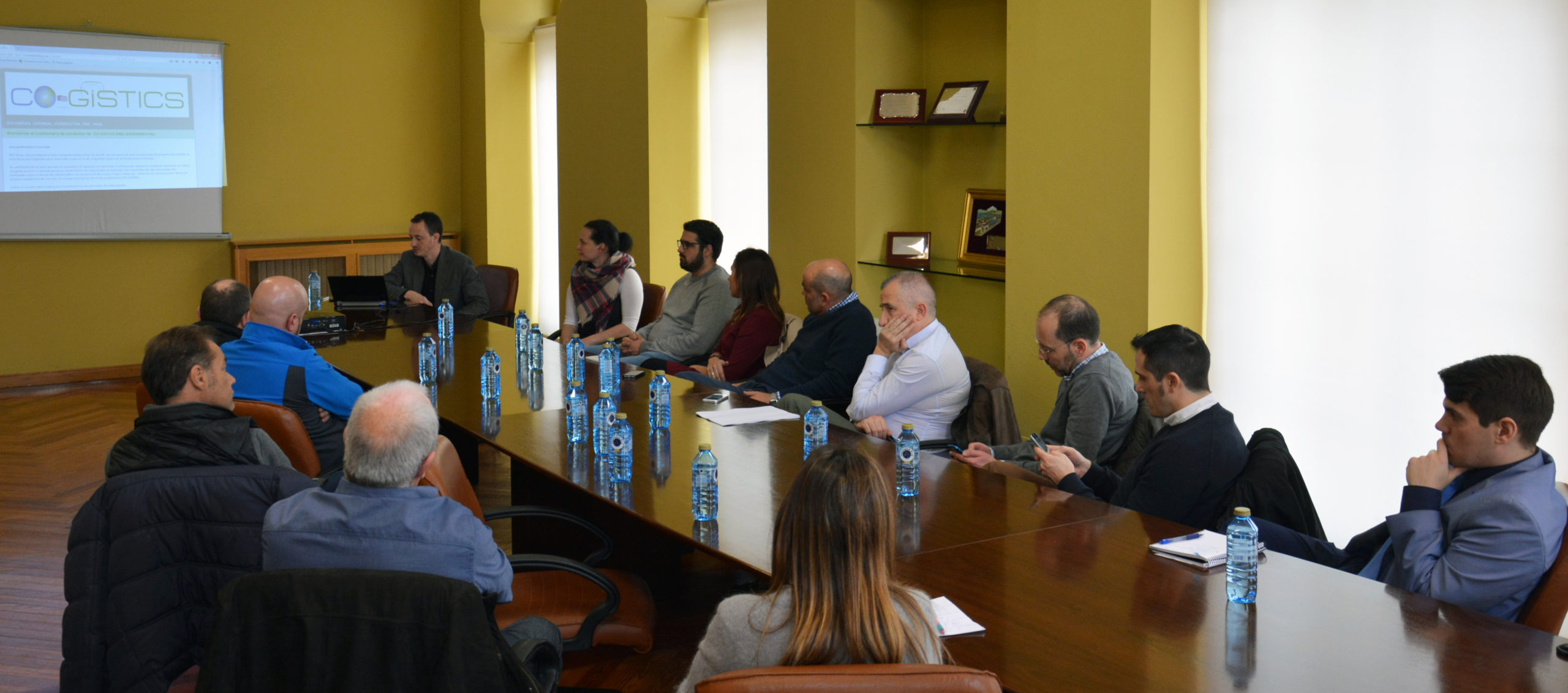 3 February 2017
A new meeting of the European project Co-Gistics took place in Vigo, last February 2nd, which has the objective to decrease the fuel consumption and CO2 emissions and improve the logistic efficiency through the use of new technologies.
This initiative, founded by CIP Programme of European Commission, is headed in Vigo by CEAGA and Automotive Technology Centre of Galicia (CTAG) in collaboration with 30 public and private entities in Europe. Also participating the transport company Augusto Expres, member of the Cluster.
The event had a demonstration of the services implemented in the pilot of Vigo, through a route in a vehicle where the different infrastructures (traffic lights, intersections, etc.) provided information to the driver, through mobile devices to improve safety and efficiency. Currently 30 cooperative intersections and 4 priority sections are operational in Vigo and this demonstration showed how logistical operators can improve traffic and fleet management.
Piloting in 7 of Europe's leading logistics centres (one of them in Vigo), Co-Gistics services will help make operation of goods, trucks, roads, ports, airports and rail terminals more sustainable and efficient. The project will target the needs of the freight industry taking into account the economic and environmental challenges of the public authorities, fleet operators, freight forwarders and terminal operators. Co-Gistics, which started at 2014, will integrate existing freight and transport systems with innovative solutions such as cooperative services and intelligent cargo. These services will stay in use after the end of the project.