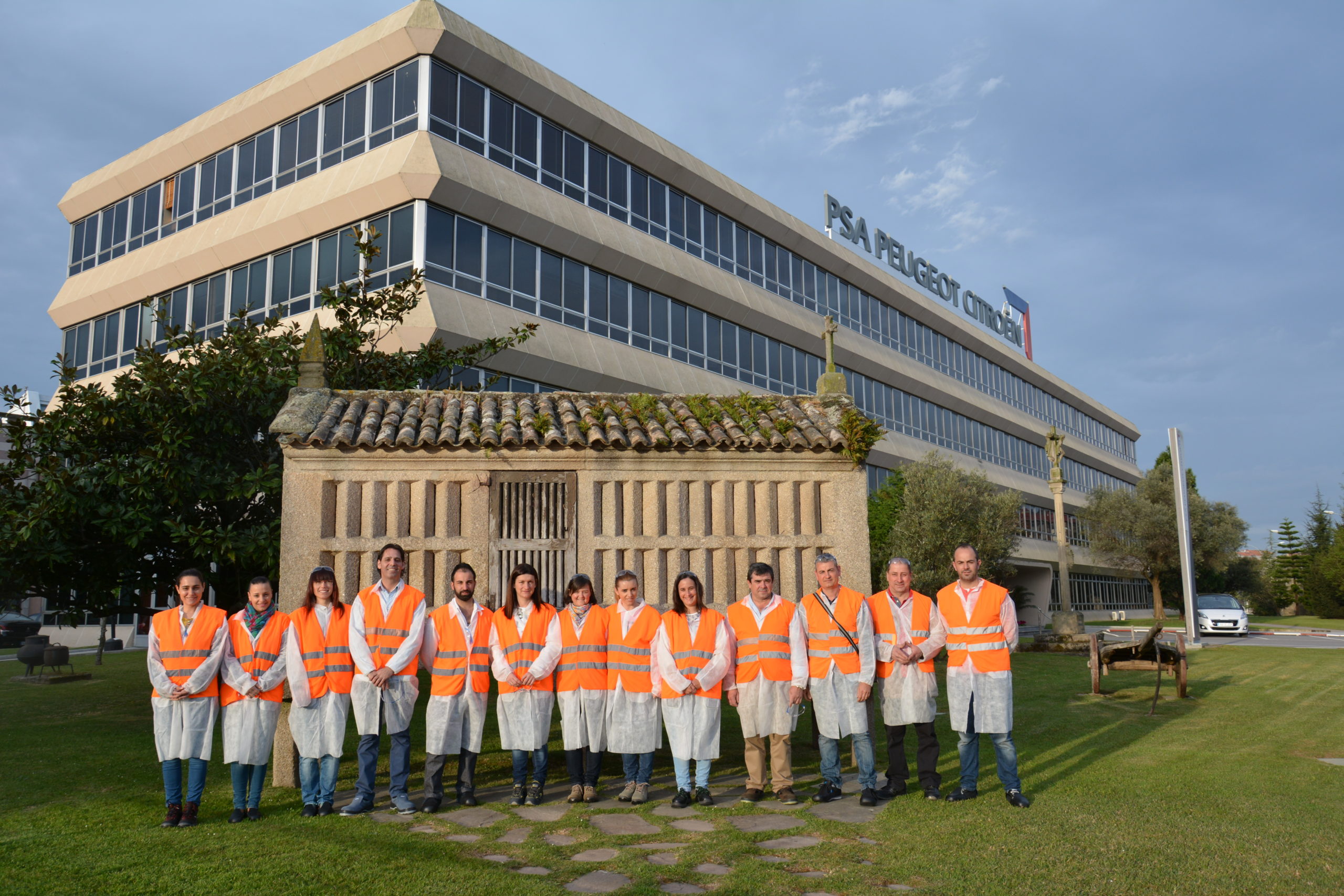 9 April 2015
The CEAGA Corporate University closed yesterday, April 8th, the first edition of the "Team Leader Lean" development Programme with a practical visit to the PSA Peugeot Citroën Vigo facilities.
This Programme, in which first edition participated 12 professionals of the 9 Sector companies, was organized in order to focus on the important figure of the Team Leader, essential component in the Lean development process.
The Programme is directed to Team Leaders and team supervisors with experience in the position or potentials Team Leaders, who coordinate a small group of workers in charge of manufacturing components.
Thanks to the good results of this initiative, next week will start two new groups. After completing this training, participants will be able to coordinate their daily work, will have a more complete vision of the importance of their work and they will have management skills to involve and motivate the team that coordinate.
With the launch of this program, CEAGA pretends to reinforce the industrial culture of the Sector and the search of the excellence in the Galician automotive.