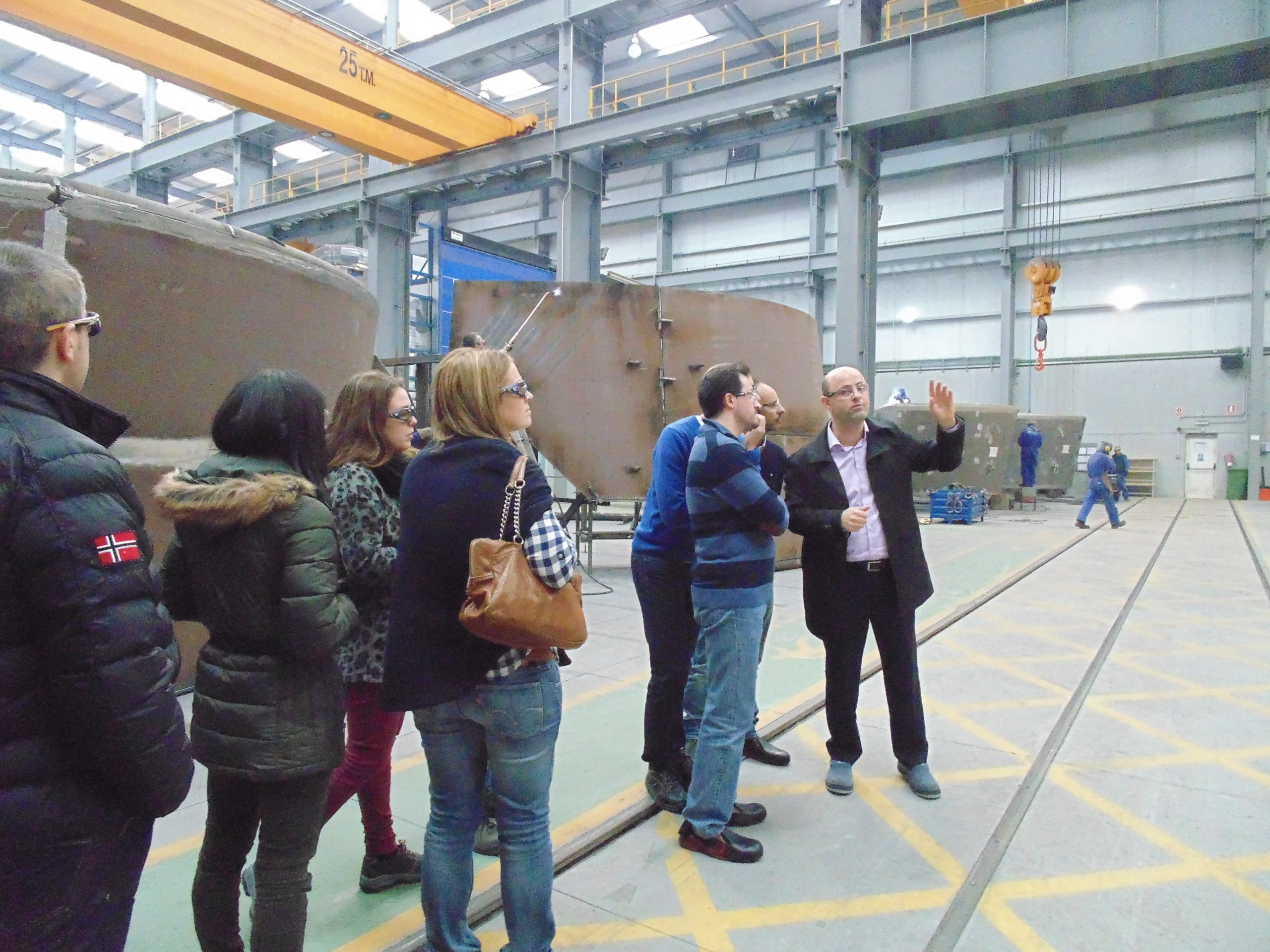 11 March 2014
In the context of the "Management and Development of New Products" Program, the professionals of the Sector keep on knowing other sectors with the main objective of learning good practices and reflecting on the differences and similarities among the automotive sector and other industrial sectors.
Last February 28th, the students at the CEAGA Corporate University visited the facilities of Ascensores Enor and TYM Ganain.
During the visit to the plant of Group Ganain, the students could see at first hand the manufacture of all types of naval components and, in particular, auxiliary propulsion (nozzles, rudders, propeller tunnels, etc.).
In the visit to the production facilities of Ascensores Enor, the professionals of the Sector had the opportunity to get to know the transformation of this company, from a serial production to specialize in higher value-added activities (design and product development).
With these two new visits, students of the fourth edition of the GDNP Program continue to make practical activities to improve their training and learn more about the reality of other sectors.