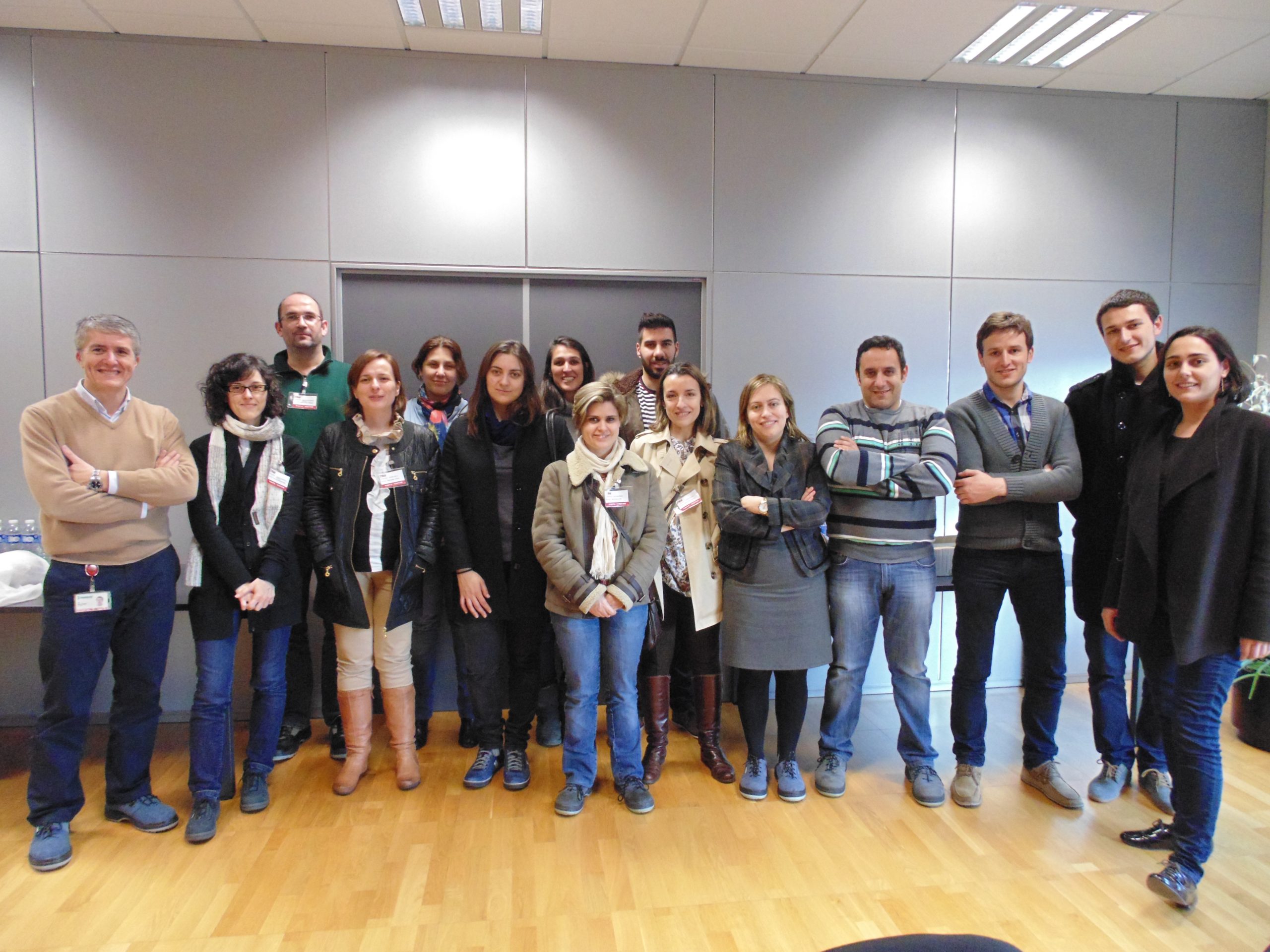 18 March 2013
Students at the "Management and Development of New Products" Program made, on March 8th, another practical visit to one of the CEAGA member companies. On this occasion, students made an extensive tour around the two TRW plants, located in the Caramuxo industrial park.
After receiving an overview of the company by Juan Santos, in charge of Projects Management at the SWS (Steering Wheel System) Unit, and analyzing a real case of a project, students visited the production facilities and more specifically the areas of: cover injection and airbag module assembly cell, steering wheel polyurethane injection and fettling (made with a scalpel due to the importance of the piece appearance) and the steering wheel leather wrapping.
Moreover, students had the opportunity to know the metrology, mechanical, physicochemical and airbag labs and be present at the testing of an airbag module deployment in a climatic chamber which lets simulate extreme hot and cold temperature conditions.