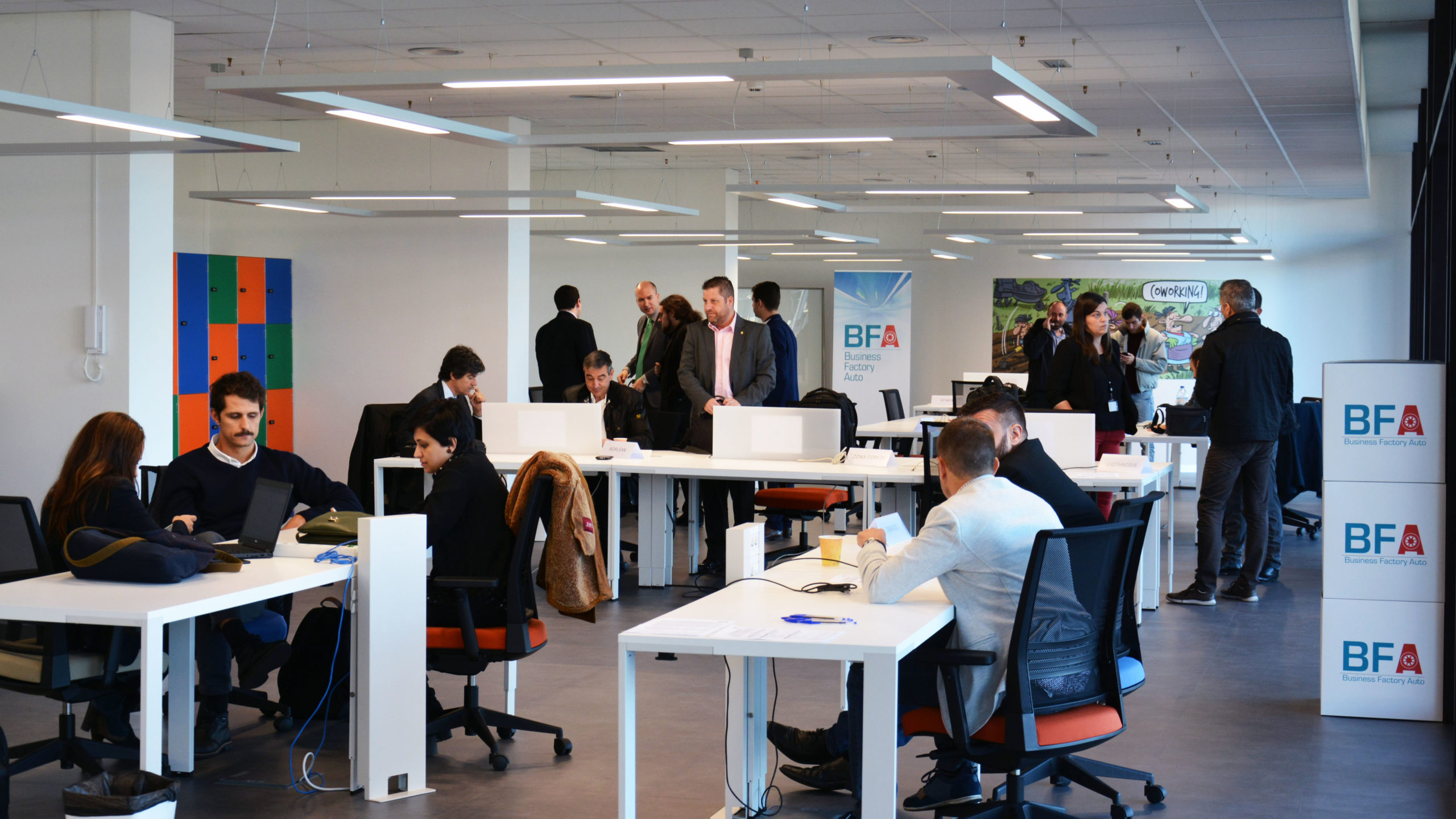 7 November 2017
The second edition of the Business Factory Auto (BFA) initiative with twenty projects in the 4.0 area is already started. 10 of these companies are in the acceleration phase and began their activity at the BFA yesterday, November 6th. As a novelty, this year a consolidation phase was launched for more mature projects, which has the presence of 7 companies of the first edition and 3 new ones that join the initiative. This second phase was launched on October 16th.
In this new edition, the projects will begin the training plan on November 24th with a first specific block on "Lean startup" and will end their stay in the accelerator in the coming months of July (acceleration) and September (consolidation).
The BFA initiative has been driven by the Ministry of Economy, Employment and Industry of the Galician Government, the Consortium of Zona Franca Vigo, the PSA Group and CEAGA. The aim of the Business Factory Auto is to identify, accelerate and consolidate projects specialized in automotive and transforming them into viable and scalable innovative companies that attract and retain talent.