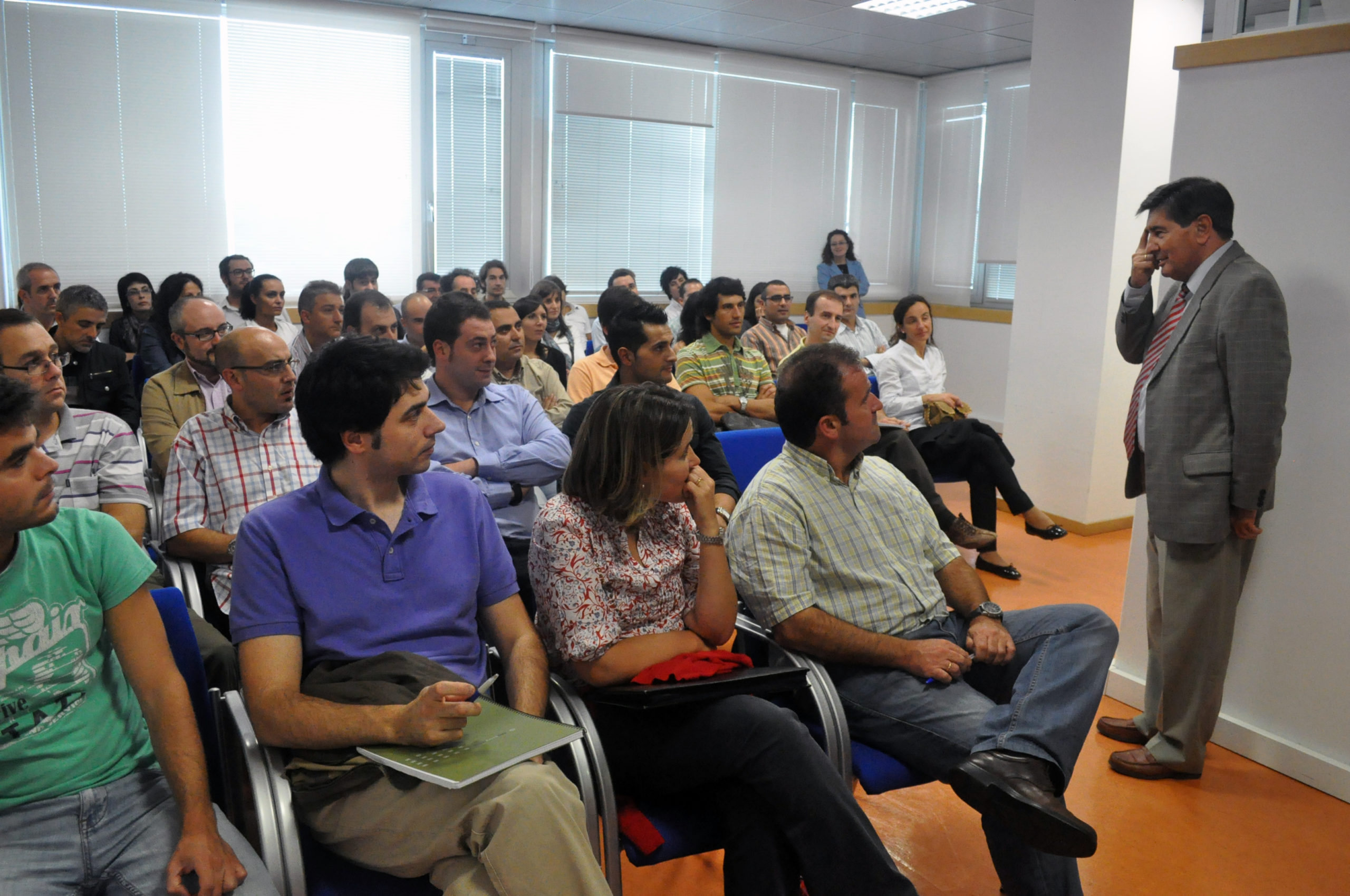 27 September 2010
Last September 23rd the first training program of the CEAGA Corporate University, "Management and Development of New Products", started up involving 49 students from 29 Cluster companies.
The program started with a welcome from UCC Director, Pedro Piñeiro, who explained to the participants the course planning and the philosophy of the Corporate University. Later the students began with part of the agenda related to "Skills", more specifically with the communication subject.
This program has been planned, conceived and developed by the Galician Automotive Sector on its own and has a differentiated training model, since it includes the development of skills adapted to the automotive industry. Therefore, the principal aim is that the participants acquire knowledge and competences in the management of automotive projects, with a general vision of the Project.
If you wish more information about this program, do not hesitate to contact us:
Abel Tintos
abel.tintos@ceaga.com
Tel. 986 213 790