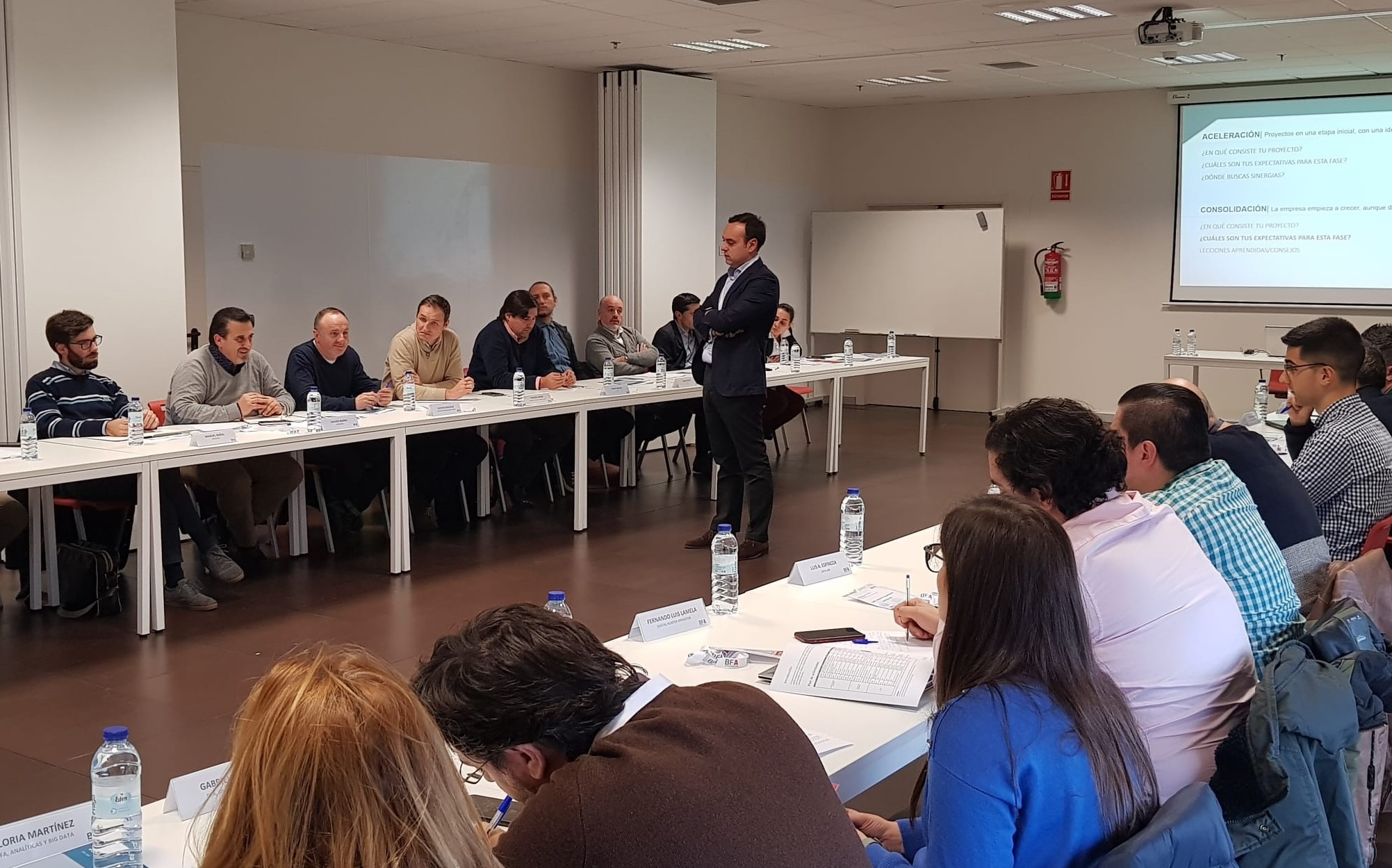 12 December 2019
A new edition of the Business Factory Auto (BFA) initiative is already underway, with 18 innovation projects participating: 10 in the acceleration phase and 8 with a greater degree of maturity, in the consolidation phase.
In this context, yesterday the welcome day of this new edition took place, which included several presentations on the BFA and key issues for the automotive sector such as Lean Manufacturing or the digital transformation of the sector value chain, as well as a visit to the facilities of the initiative.
The participating projects will end the stay in the accelerator the next months of August (acceleration) and November (consolidation).
During the stay, the projects will have a work space, financial support, training, and a unique ecosystem composed of tutors, mentors, partners and other agents related to the automotive sector.
The Business Factory Auto initiative is promoted by the Ministry of Economy, Employment and Industry of the Galician Government, the Consortium of the Free Zone of Vigo, Groupe PSA and CEAGA, with the objective of identifying, accelerating and consolidating specialized projects in automotive and transform them into viable and scalable innovative companies that attract and retain talent.