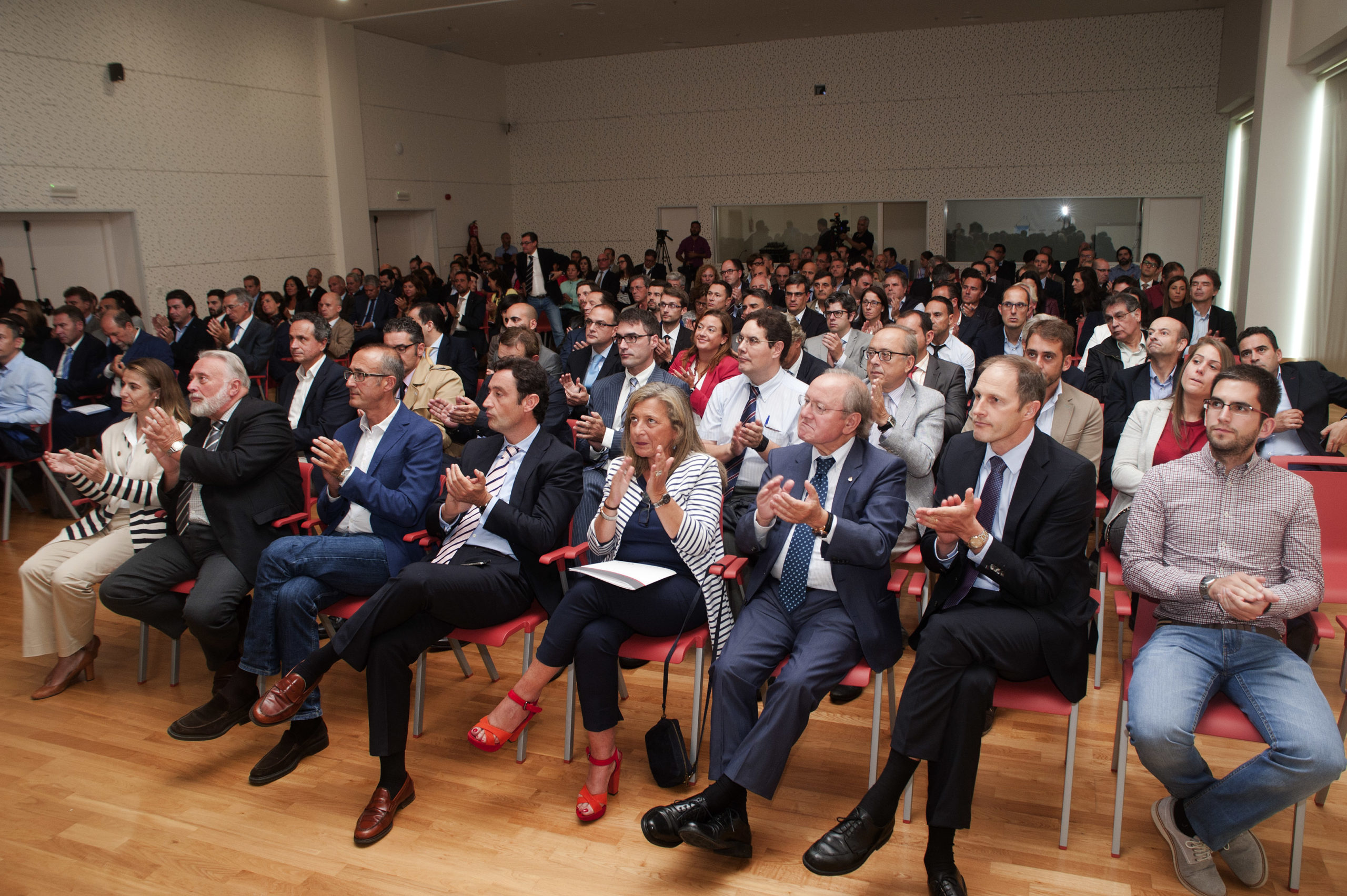 15 September 2016
Yesterday took place, at Porto do Molle (Nigrán), the presentation act of the Business Factory Auto initiative (BFA), which was attended by about two hundred people interested in the operation of an accelerator that will support the creation of innovation projects for automotive industry and it has been driven by CEAGA, the PSA Group, the Ministry of Economy, Employment and Industry of the Galician Government and the Consortium of Zona Franca Vigo.
The BFA, crucial part of the third Strategic Plan of the Sector, was presented by Juan Cividanes, Director of Xesgalicia, and Alberto Casal, partner at Inova. In addition, it was attended by Pedro Nueno, an international expert in automotive and entrepreneurship at Harvard University and IESE.
Finally, the event was closed by the Regional Minister for Economy, Employment and Industry, Francisco Conde and included speeches from the State Delegate of the Consortium of the Zona Franca Vigo, Teresa Pedrosa; CEAGA President, Jose Luciano Martinez Covelo; and the Director of PSA Group Iberian Pole, Yann Martin.
As emphasized by the President of CEAGA in the act: "The fundamental objective of the Business Factory Auto is incorporating innovative projects to the business of the automotive industry to improve its competitiveness companies. Thus, the growth of the business is encouraged, improving its qualified employment".
A distinguishing aspect of this initiative is that it has two phases, depending on the degree of maturation of projects: one of acceleration (for the incipient) and other consolidation (for more advanced projects). In the first phase, selected projects will receive up to 125,000 euros of funding, while the consolidation phase this amount would rise to 250,000 euros. In addition, projects will benefit from other resources such as physical space, mentoring, access to leader companies, training, etc. In this first edition, in which only the acceleration phase will be called, will be selected up to ten innovation projects.
The registration deadline to submit projects to this pioneering initiative will be open until October 14th on the website of BFA: http://www.bfauto.es/