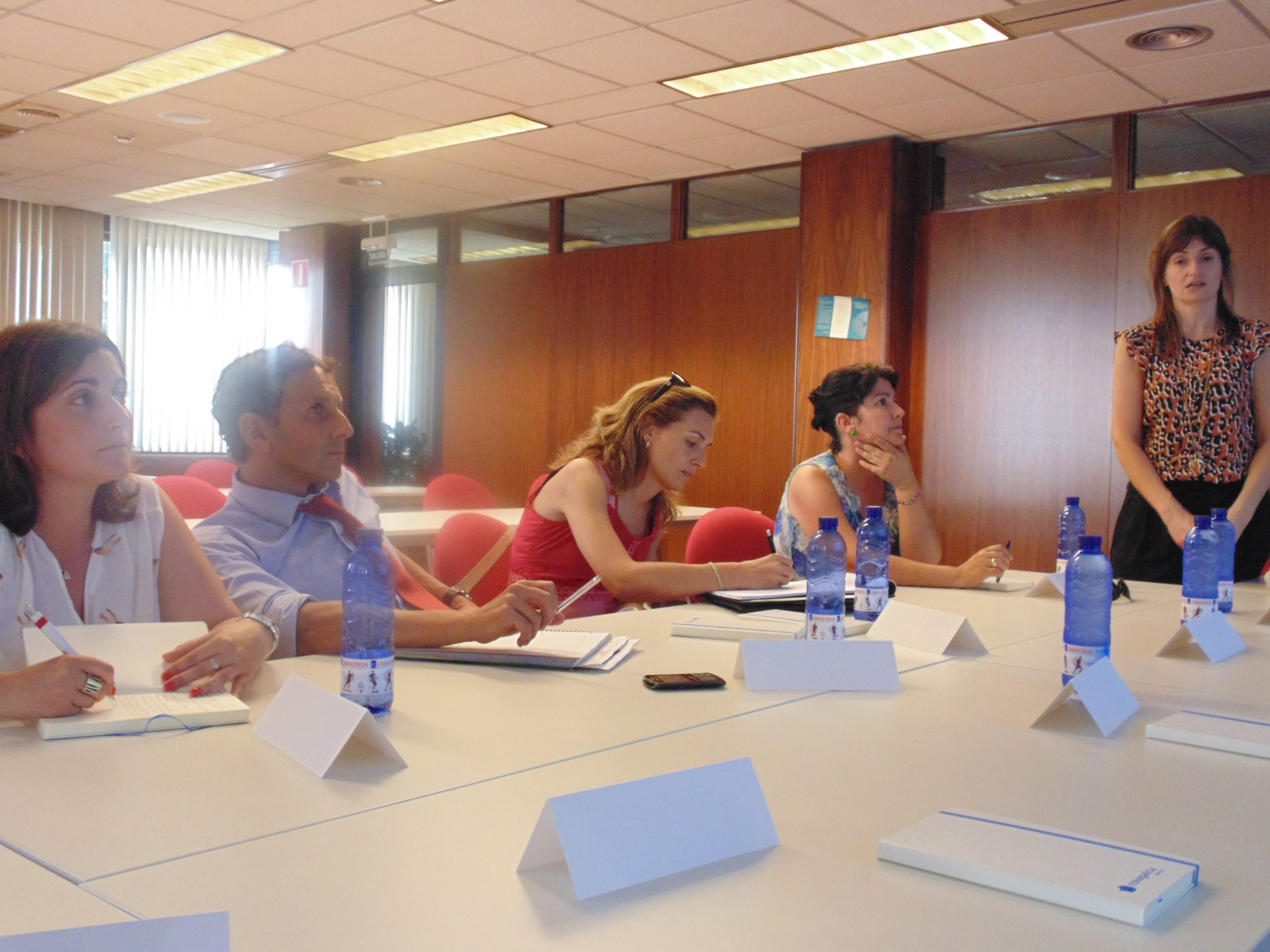 12 July 2013
Last July 9th the People Network made a practical visit to the Novagalicia banco Corporate University in order to know the training and development projects promoted by this organization during this year and discuss similarities and differences on the training programmes offered to the Sector companies.
This working group made two more visits previously. The first one was to Benteler plant where company representatives showed the group an innovative project consisting of disseminating general information and key company messages to employees through a circuit of monitor screens located in the plant.
The second visit of the group was to PSA Peugeot Citroen Centre of Vigo, where students could see at first hand the assembly training school and other training activity facilities. They also received an explanation and demonstration about the programs and management systems available for training and versatility.
The People Network, created by CEAGA last October 2012, has the aim of providing the Human Resources directors at Cluster companies a forum to share experiences, best practices and knowledge. Moreover, this forum favours the generation of synergies among CEAGA companies in the area of people management and development.