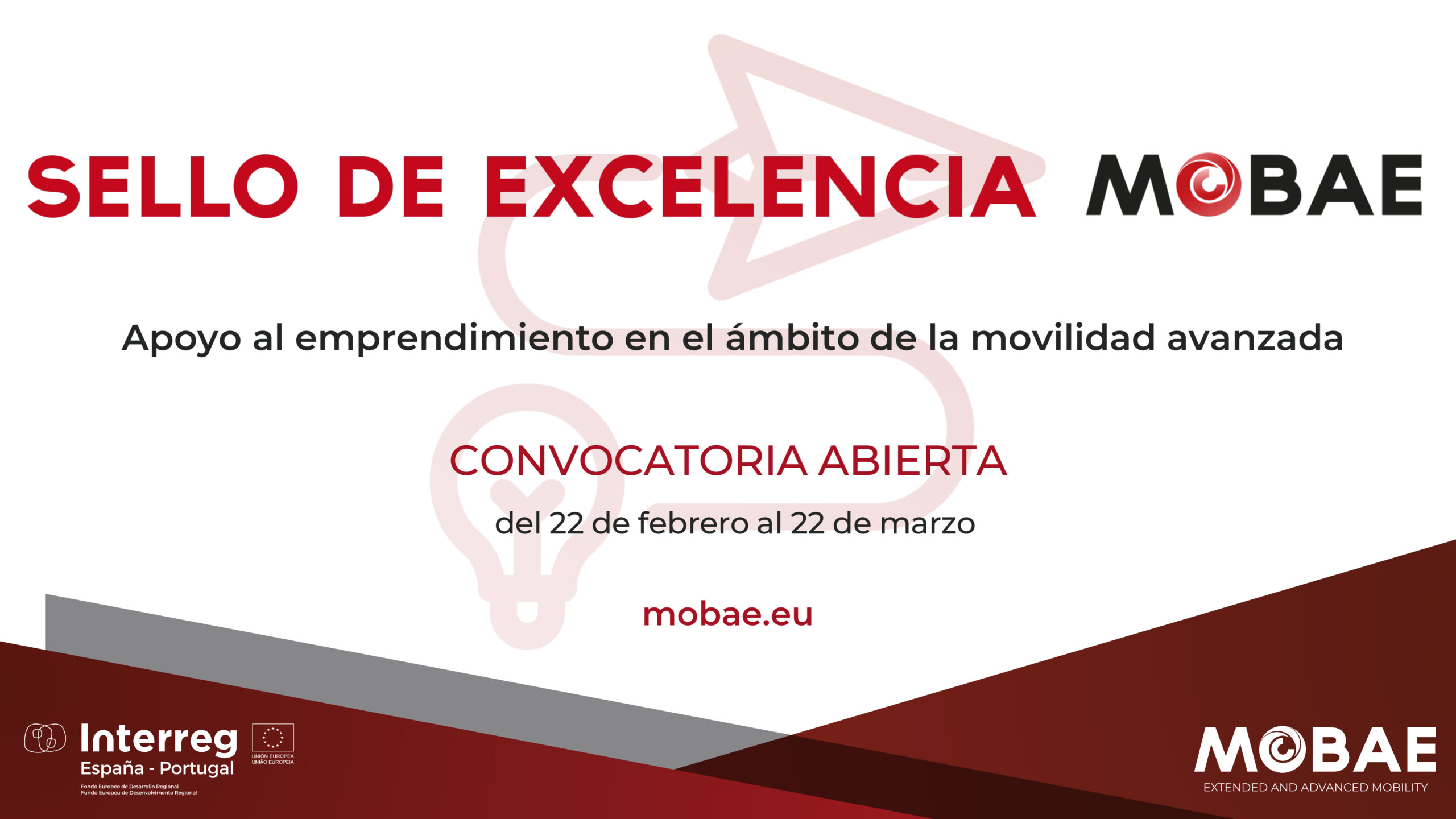 25 February 2021
Within the framework of the MOBAE project to support entrepreneurship in the Galicia-North Portugal Euroregion, CEAGA and the other consortium partners have just launched a call to support entrepreneurship initiatives on advanced mobility (electric, connected, shared and autonomous) and extended (hybridization of the automotive industry with other sectors such as aerospace, ICT or hyperlongevity).
The projects presented will be evaluated by the consortium and those with the greatest potential will receive the MOBAE Seal of Excellence, with which they will be eligible for the following benefits:
Advice and support services, such as an evaluation report, personalized roadmap, mentoring and / or tutoring or pre-selection of support programs and sources of funding.
Participation in events, such as investors' forums, showrooms and networking sessions (MOBAE's participation in the Lacon Network entrepreneurship fair is already scheduled).
Creation or expansion of key contacts, with access to potential partners, companies and investors in the production system, articulation of projects / alliances, international network of contacts, visibility of initiatives through the online community and the MOBAE consortium itself.
Companies, startups or students linked to the field of mobility with innovative mobility projects or ideas can participate. Those interested have to fill out the following form before next March 22.
For more information: Terms of the call
The MOBAE project Advanced and Extended Mobility Value Chain in Galicia and North of Portugal is an initiative co-financed by the European Regional Development Fund ERDF through the Interreg POCTEP 2014-2020 program. It is a collaborative project in which CEAGA participates together with the University of Vigo, Igape, the CSIC, the University of Miño and CEIIA (Portugal).
Project supported by: