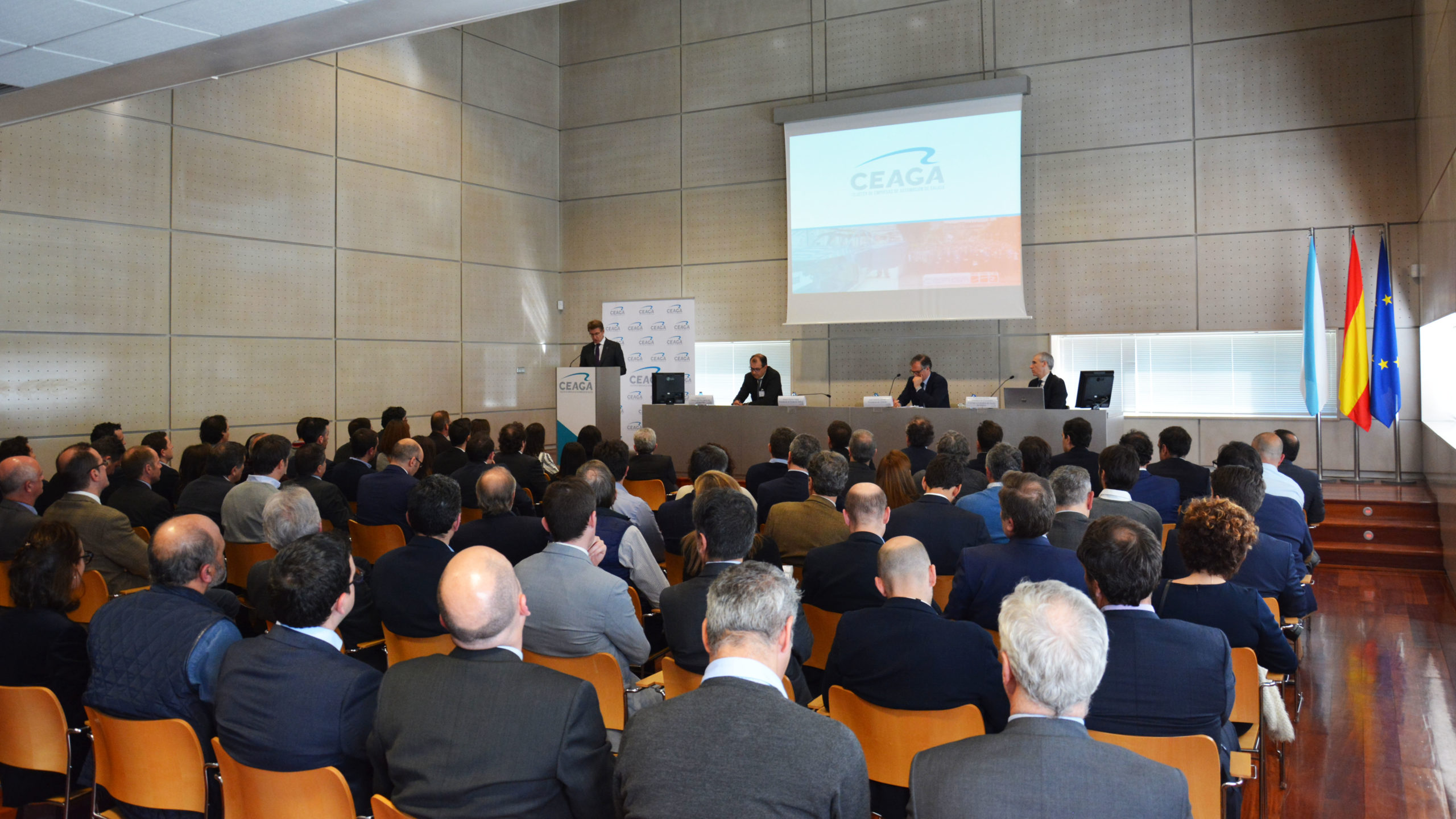 6 April 2018
Yesterday, took place the CEAGA Assembly in Porriño, where more than 90 representatives of the Cluster companies participated, interested in knowing the situation of the Sector in the last period, as well as the results of the main projects put in place by CEAGA.
The event was attended by the President of the Xunta de Galicia, Alberto Núñez Feijóo, who, accompanied by the Regional Minister of Economy, Employment and Industry, Francisco Conde, showed the support of the Galician Government to the automotive industry.
The President of the Cluster, Juan Antonio Lloves, highlighted the important economic data of the Sector during the last financial year and the good know-how of the Galician automotive industry, which he described as "spearhead" in the industry in Galicia.
The CEAGA Assembly also had the intervention of the Vice President of the Cluster and Director of the Iberian Pole of Groupe PSA, Frédéric Puech, who announced an increase in the production forecast of the new PSA models, which will have a very positive effect on the business volume of the Galician supplier companies.
The event was also attended by those responsible for the strategic projects launched by CEAGA, within the framework of the third strategic plan, P3CA.