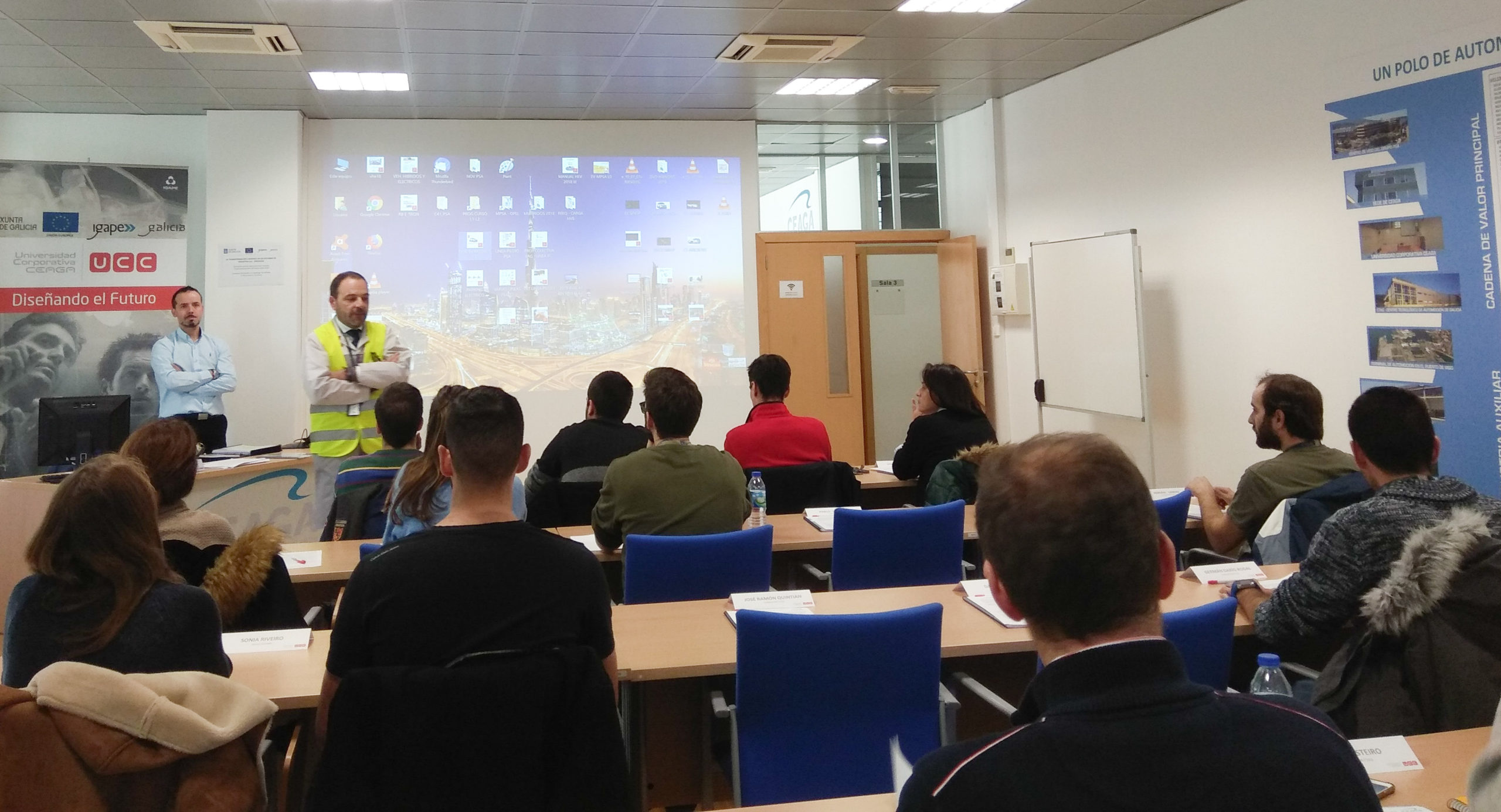 15 November 2018
The Galician Automotive Cluster and the Centre of Vigo Groupe PSA started a collaboration that allowed to train more than 100 workers in safety and prevention of occupational risks around the electric and hybrid vehicle.
The participants, coming from different supplier companies of the Centre of Vigo, were able to know the possible risks and the occupational health and safety mechanisms, with the aim of being able to collaborate in the electrical projects of the plant.
The training sessions were held in the CEAGA's facilities and were distributed over two weeks, ending the last session on November 15.
The Centre of Vigo Groupe PSA produces the electric version of the commercial vehicles of the Citroën and Peugeot brands. The objective of the company is that all its car ranges are electrified by 2025.
With this initiative, the Corporate University of CEAGA and the Centre of Vigo Groupe PSA continue collaborating with the aim of completing and enriching the training of workers to face the new challenges of the automotive sector.