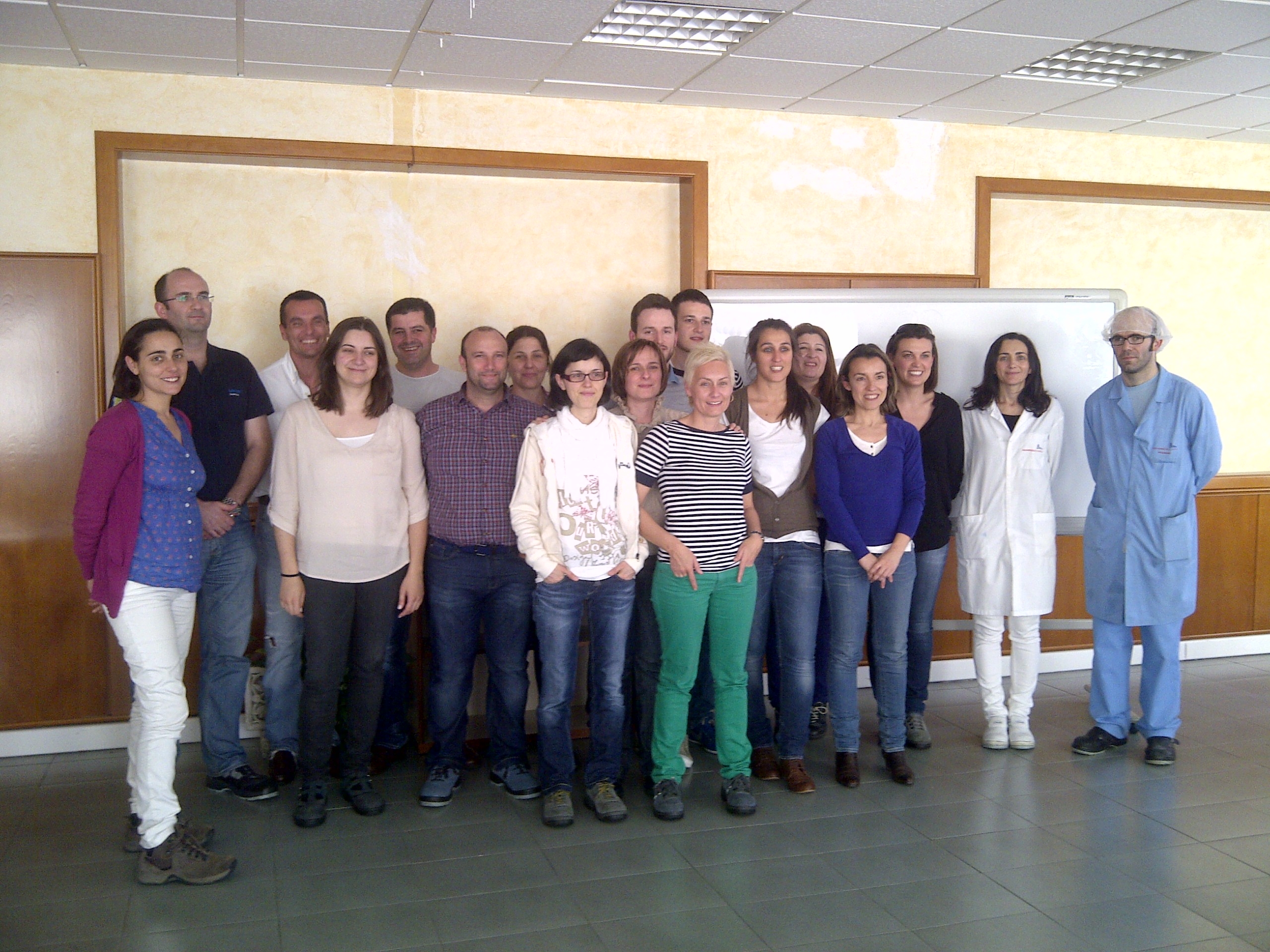 27 May 2013
The third edition of the "Management and Development of New Products" Programme has just completed the programmed visits for this academic year These visits helped the students to get to know more about the reality of automotive sector and other industries.
The last activity, that took place on May 22nd, consisted on visiting the Cluster companies Antolín PGA and Benteler and Frivipesca, a food processing company which belongs to Pescanova's group.
During the visit to Antolín PGA – a company dedicated to the manufacture of metal-based assemblies, pipe or profiles, both steel and aluminum -the students of the Corporate University visited the offices, the SP zone, the profiling and welding area, metalworking and the RP´s area.
In the tour to Benteler Vigo, factory with innovative productive systems that make it the second largest plant of the group in the Iberian Peninsula, the route followed the natural productive process of the plant, staring with cold stamping, hot stamping, welding and finishing with expeditions.
The products supplied by Vigo Benteler Automotive are chassis components (rear axles and prints).With regards to its production process it is worth to mention the stamping, welding stampings, the cataphoresis in KTL painting and hot stamping line.
This practical day ended with a tour in the facilities of Frivipesca, where Pescanova plant began its operations more than 50 years ago and that currently covers 50% of the national market of surimi. The students received a brief presentation of the plant followed by a tour through the production process of frozen and refrigerated products. They could also see how this factory is implementing the Lean Manufacturing philosophy so important in the automotive industry.