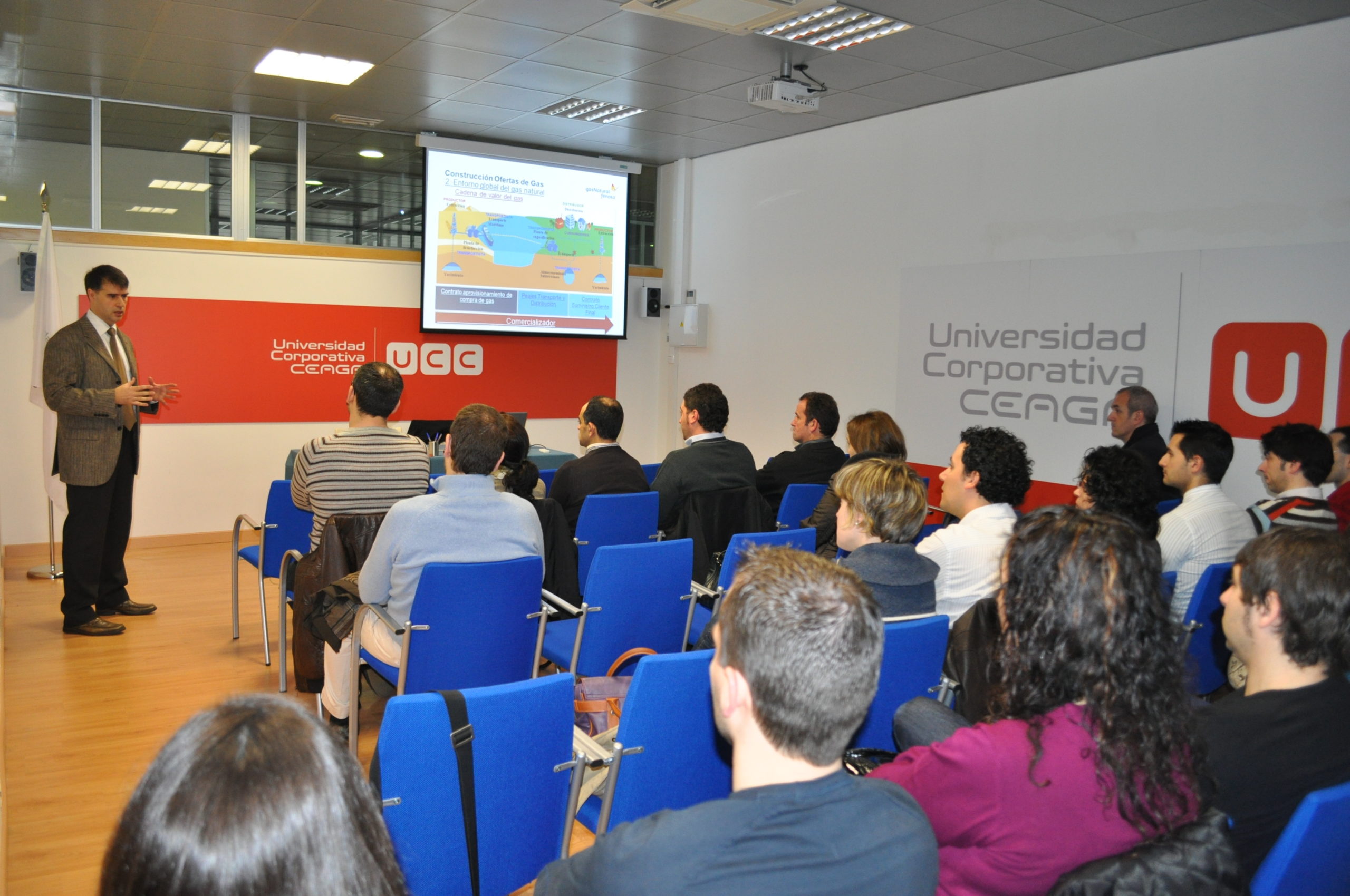 8 March 2011
Last Saturday, the 26th of February, Francisco López Martín, Galician Account Manager of Gas Natural Fenosa, gave a lesson to the students of the Management and Development of New Products Program of the CEAGA Corporate University.
This session had as the main topic the importance of energy for industrial enterprises, which makes it a strategic acquisition. Moreover, the session was about the keys to carry out energy trading, giving various examples of automotive companies.
Before concluding the energy session, were established as discussions where students could express their views in different topics related to this subject, such as renewable energy, cost, strategic importance of energy, etc.
If you wish more information do not hesitate to contact us:
Abel Tintos
abel.tintos@ceaga.com
Tel. 986 213 790