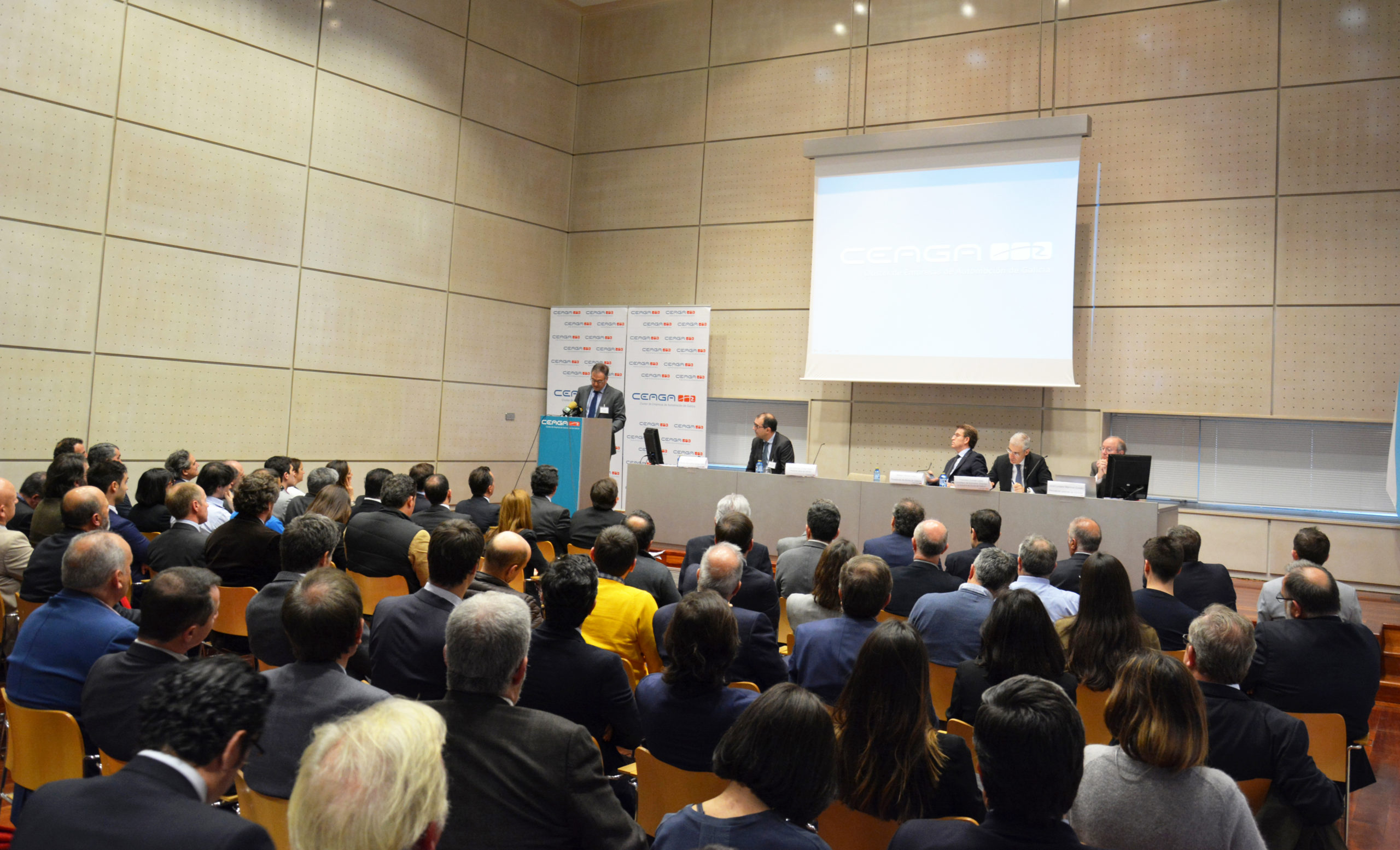 31 March 2017
Yesterday the Cluster Assembly took place in the auditorium of CTAG. This act was attended by representatives of more than 70 CEAGA member companies, interested in knowing the situation of the Sector in the last period.
Among the main topics in the Assembly were elected the members of new board of CEAGA. In this way, the new CEAGA foundation board is integrated by the following people:
Chairman:
– GKN Driveline Vigo – Juan Antonio Lloves, General Director
Vice-chairman:
– PSA Group Vigo – Frédéric Puech, General Director
Board members:
– BorgWarner Emissions Systems – Carlos Castaño, Vicepresident of Engineering
– Bosch Rexroth – Rubén Pérez, Responsible of Automotive Iberian Peninsula
– Cablerías Group – Marcos González, General Director
– Denso Sistemas Térmicos España – Roberto Cavallo, Plant Director
– Grupo PSA – D. José Luis A. Mosquera, CPL Director
– CTAG – Luis Moreno, General Director
The event closed with the participation of the Galician Autonomous Government President, Alberto Núñez Feijóo, and the Regional Minister of Economy, Emplyment and Industry, Francisco Conde.