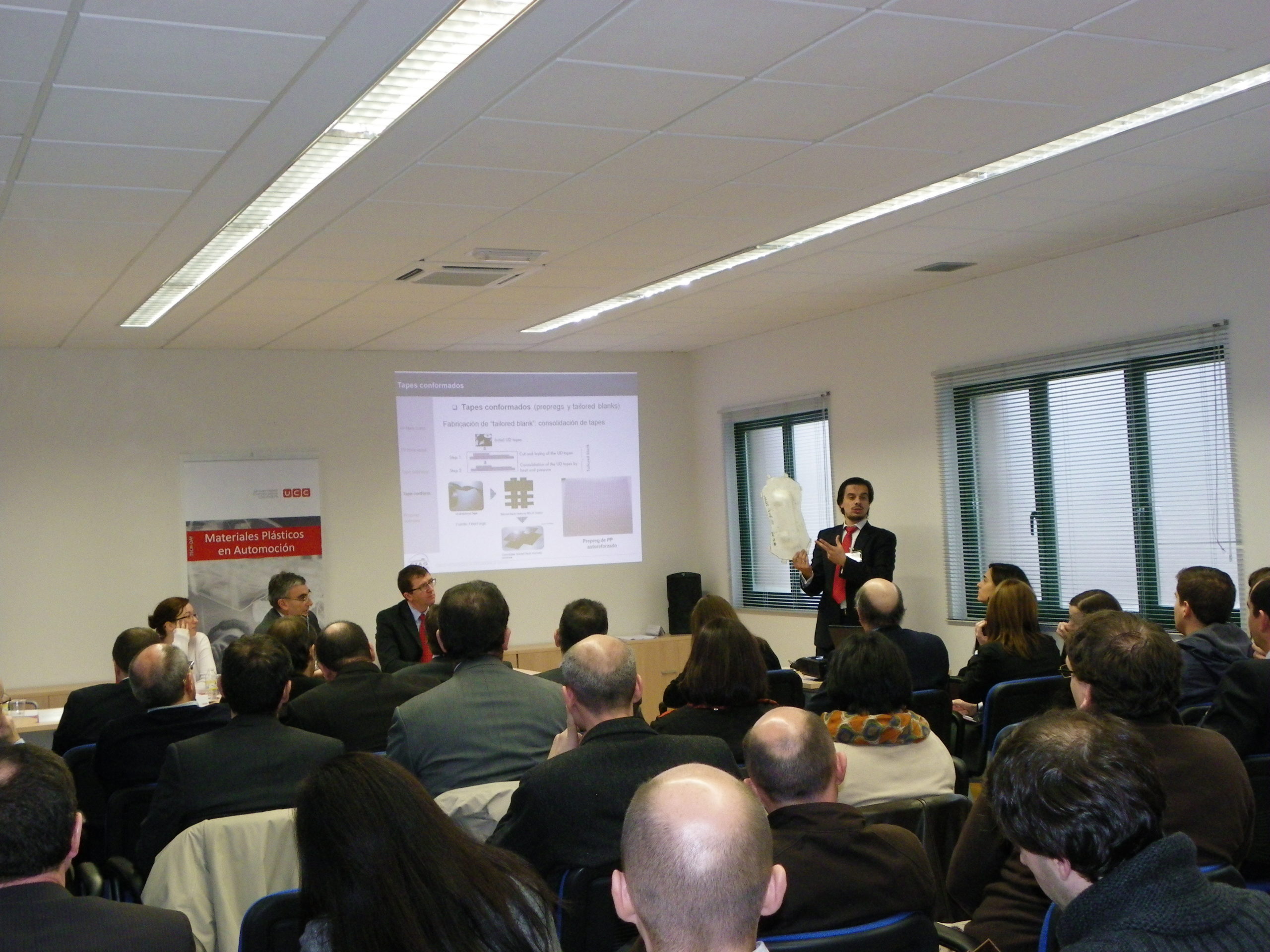 24 January 2013
A Tech-day about "Trends and Innovations in plastic materials and technologies in the automotive sector" took place, at the CEAGA Corporate University facilities, last January 23rd and 54 people attended this session.
This act had several speakers in order to talk about future tendencies in plastics and automotive and innovations and trends in raw materials and plastics processing machinery. The experts were: Thierry Cahen, Directorate of PSA Peugeot Citroën Research and Advanced engineering; Louis David, Assistant of Director Paint, Materials and Process of PSA Peugeot Citroën; Alberto Tielas, Person in charge of Product Process Plastic of the CTAG, Xavier Mir, Technical Account Manager of Automotive SABIC Innovative Plastics; Didier Bellaume, Technical Manager of Schulman; Xavier Freixa, Engel Commercial and Carlos Prieto, Programs Manager of Plastic Omnium.
The day was completed with roundtables on the practical implications for Cluster companies regarding the innovations and trends presented.
This Tech-day was attended by a large number of people from Galician automotive companies. It also counted on the participation of representatives outside the region as well as high-level international speakers.
If you wish to receive more information do not hesitate to contact:
Carla Jiménez
carla.jimenez@ceaga.com
Tel. 986 19 50 56