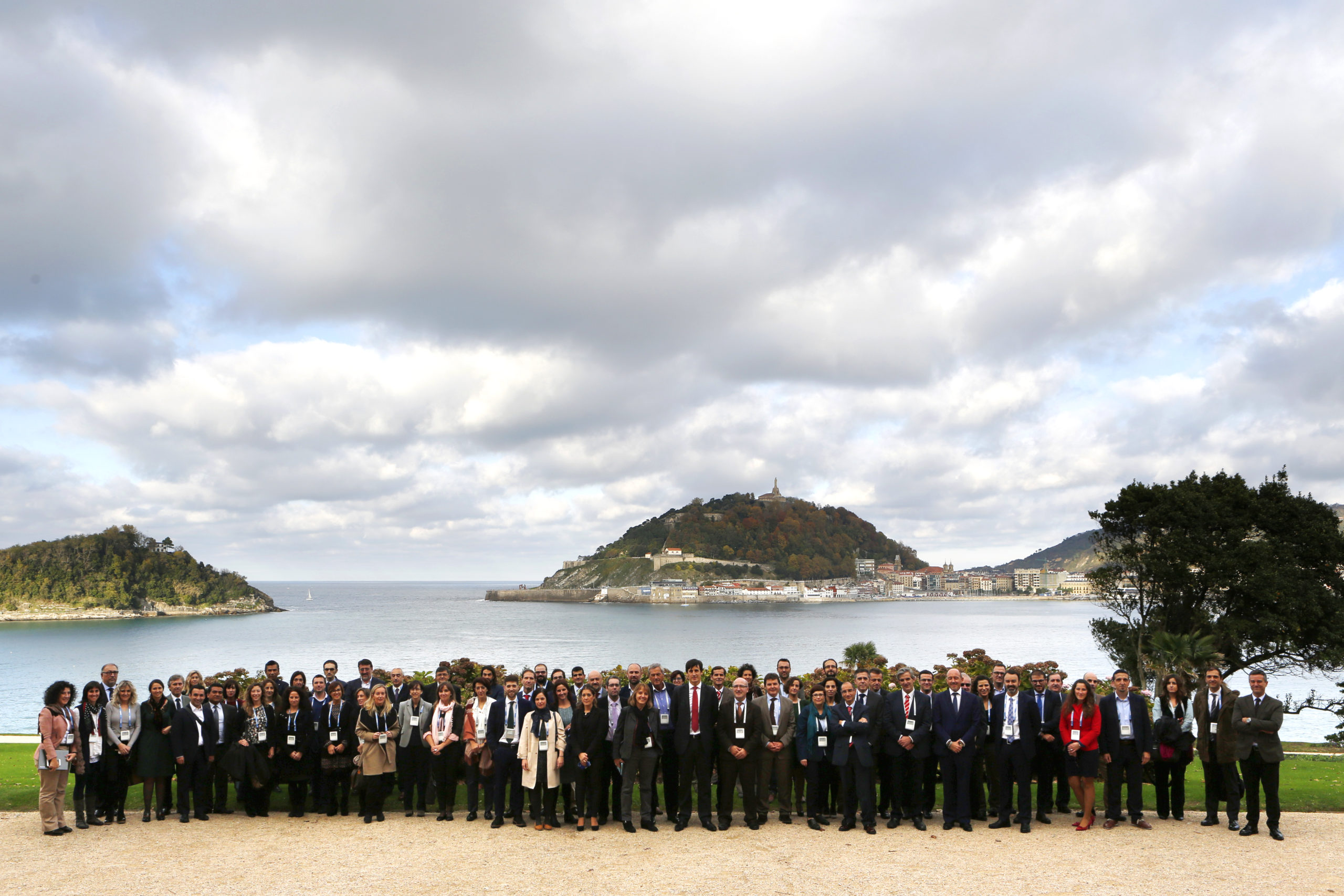 18 November 2016
The Galician clusters, members of the Clusters Galicia 4.0 alliance, formed by CEAGA, TIC and Aquaculture clusters, participated in the IV International Congress of Clusters, celebrated last November 15th, in San Sebastián.
This Congress, which put together more than 60 Spanish clusters organizations, was organized by the Spanish Federation of Clusters (Clusters.es), which CEAGA holds the vice presidency, had the Minetur interventions, the Basque Government and the main cluster organizations in the nationally and internationally level.
Clusters Galicia 4.0 participated with members of different clusters, media and Development Agencies, with IGAPE as Galician representation, in the opening debate of the Congress, whose topic was about around the role of clusters in the development of the territory.
In this meeting, Galicia, and the Clusters Galicia 4.0 alliance, maintains its participation in this national reference cluster event, which hosted the 2015 edition and consolidates its development among national referents in clusters.
From the Alliance, the meeting with the industrial clusters of the Basque Country was considered very positive, allowing the exchange of good practices, knowledge and initiatives in the area of Industry 4.0. The Basque Country began 30 years ago to implement a successful industrial policy based on clusters.
After the International Congress of Clusters, the "Basque Industry 4.0 conference" took place, a reference meeting in Euskadi on the intelligent factory, in which more than 2,000 companies, clusters and institutions participated. This business forum is a global benchmark in advanced manufacturing trends.
The Clusters Galicia 4.0 alliance was initially set up by three clusters organizations in Galicia (TIC, Automotive and Aquaculture) with the aim of taking advantage of synergies and promoting the called fourth industrial revolution faster and more intensely.