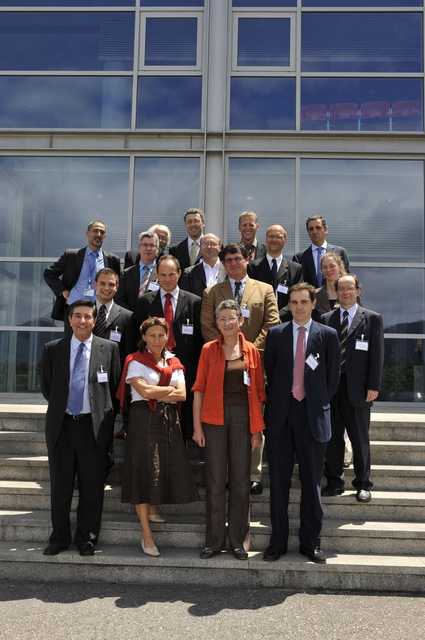 2 July 2008
The objective of the meeting was basically that the automtive sectors of Galicia and Brittany shared their strategies to face the future.
The visiting delegation was composed by representatives of regional agencies of economic development, educational entities, the automotive cluster and of the automtive pole of competitiveness in Brittany.
During their stay in the facilities of the Technological Center of Automotion of Galicia (CTAG) they attended a colloquium on the Galician Sector of Automotion, as well as a presentation and tour of the CTAG.
The event concluded with a working luncheos where they were joined by members of CEAGA´s Board, including the president and vice-president, as well as representatives of the University of Vigo.
For any more information, do not hesitate to contact us:
Abel Tintos
Tel. 986 213 790
abel.tintos@ceaga.com