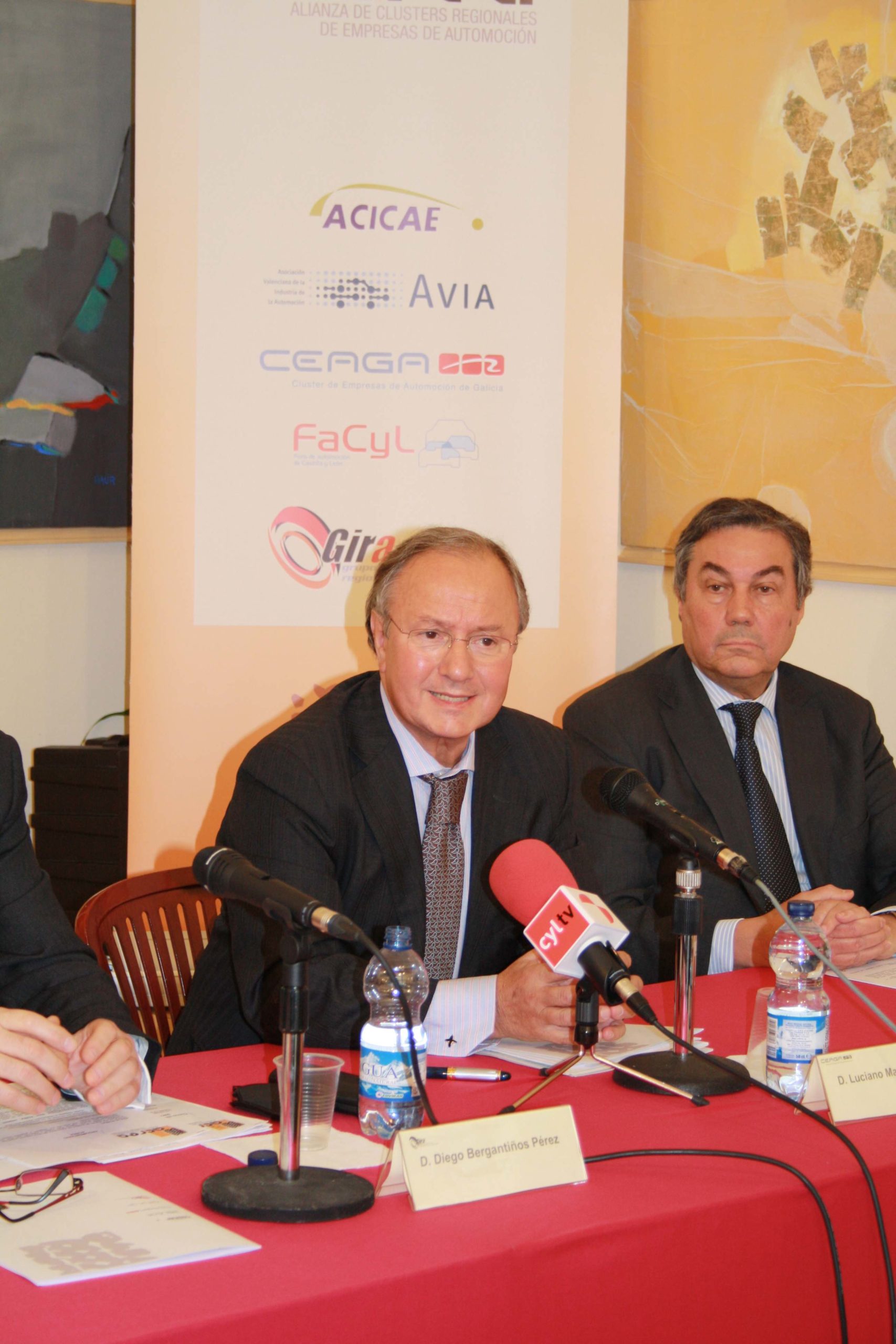 20 November 2009
The Automotive clusters of Cantabria, Castilla y León, Valencian Community, Galicia and País Vasco have created a regional clusters of automotive companies, named ACREA, which has as principal aim to serve as the only and common representation voice for the national and European institutions.
The principal aims of this new entity are:
– To coordinate active policies in the automotive sector.
– To dialogue with the administration.
– Open collaboration among these clusters to optimize the resources in the respective action areas of each one.
ACREA represents five regions with great relevancy in the Automotive Sector. In this respect, this alliance has 598 companies (automotive manufacturers and components) with a 43.340 million euros turnover and with more than 134.000 employs. It represents 63, 4 % of the whole of the Sector in Spain.
The five ACREA founding members are: ACICAE, AVIA, CEAGA, FACYL y GIRA.
▪ ACICAE is a managerial non-profit-making association constituted in 1993 in the País Vasco with the mission to improve the competitiveness of the automotive sector of this region. Nowadays the País Vasco automotive sector is composed by 300 companies that invoice 11.000 million euros and generates 40.000 direct working places.
▪ AVIA is a managerial association created in 2003 to consolidate and to dynamize the Valencian Community Automotive Cluster. Nowadays relies on 160 companies that they have more than 21.000 workers with a joint turnover of more than 8.800 million euros.
▪ CEAGA was constituted in 2007 by the aim to place to the Galician Automotive Sector in a position of European leader in competitiveness, of a supported way, contributing to the progress and to the life quality of its environment. Nowadays it possesses 82 companies, a turnover of 8.400 million euros and more than 21.000 workers.
▪ FACYL is a managerial non-profit-making association integrated by 25 companies of the Castilla y León automotive sector, which turnover ascends to 12.800 million euros and has more than 21.500 workers. It was created in the year 2001 to strengthen to the sector and to increase the company's competitiveness.
▪ GIRA represents the 94 % of the Cantabrian automotive sector, with a joint total turnover of 2.340 million euros and more than 6.000 workers. This association was created in 2005 by the aim to foment the cooperation among the automotive components manufacturers and auxiliary industries of the Autonomous Community of Cantabria.
If you want to receive more information, do not hesitate to contact with us:
Abel Tintos
abel.tintos@ceaga.com
Tel. 986 213 790