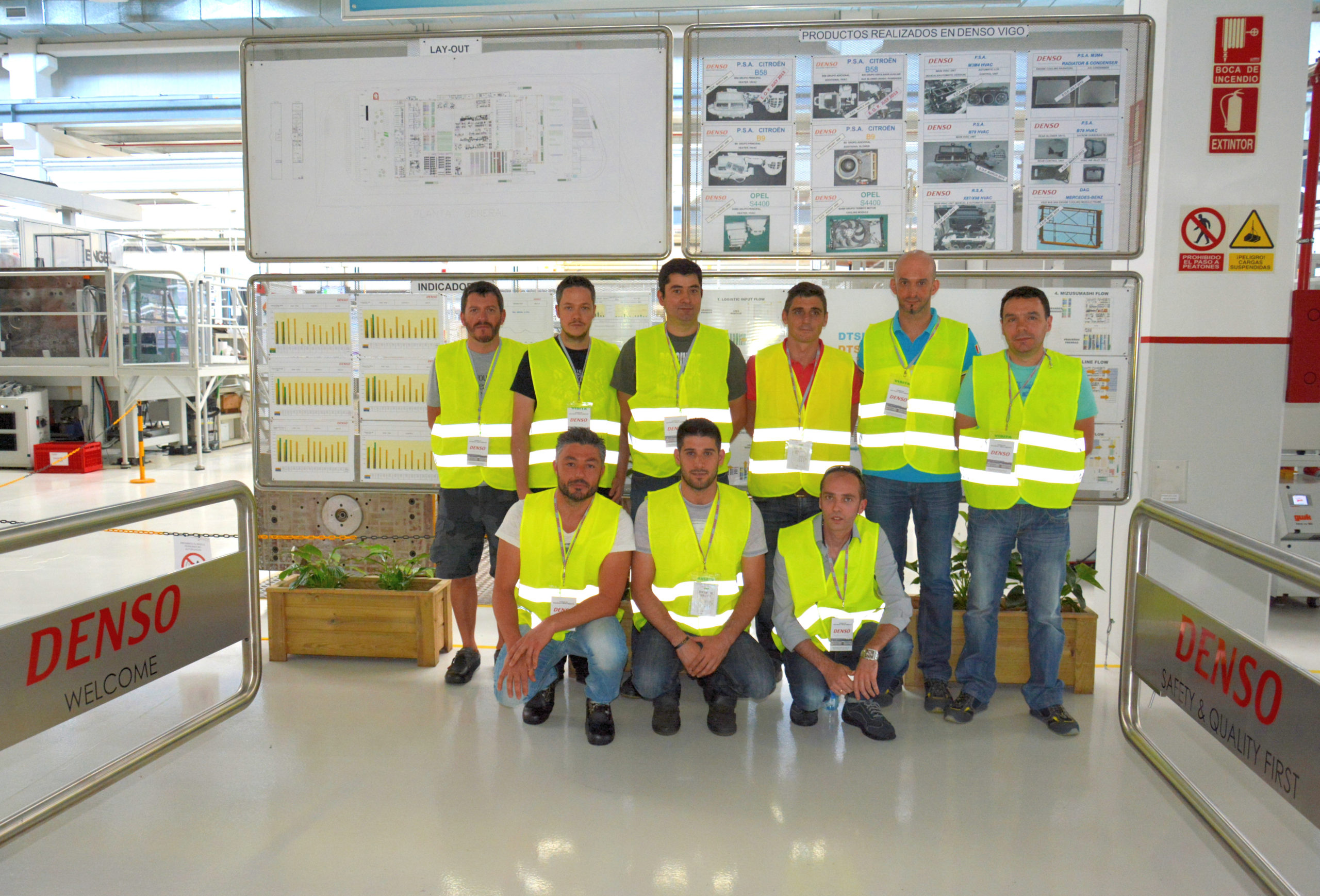 19 June 2015
Two new training groups, participated in the Team Leader Lean Programme second edition, finished the classes, last 17th, with two practical visits to the PSA Peugeot Citroën Vigo and Denso Sistemas Térmicos facilities.
In this new edition participated 24 professionals of 11 companies. The students were Team Leaders and team supervisors with experience in the position or potentials Team Leaders, who coordinate a small group of workers in charge of manufacturing components.
With this initiative, the CEAGA Corporate University carries out more trainings on the sites of the Cluster member companies, which is a clear example and benchmark of real "learning in action", and it also pretends to reinforce the industrial culture of the Sector and the search of the excellence in the Galician automotive.